February 14, 2021
On February 14th, Give the Love of Your Life a Special Gift that Comes from Your Heart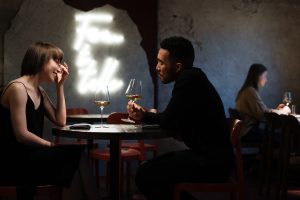 To lovers everywhere, Valentine's Day may just be as important as Christmas or New Year's Day. Also called The Feast of Saint Valentine or Happy Hearts Day, Valentine's Day is a special day for romantic couples to show their love for each other. It's usually celebrated by exchanging gifts, love letters, and flowers and making other sweet gestures.
You don't need to give a pricey gift to your special someone on Valentine's Day to show how much you love them. Any gift that comes from your heart is more than enough.
To give you some ideas on what special Valentine gifts to give to the love of your life, here are 3 unique gift suggestions:
Give a map of the night sky.
Give your special someone a gift that shows them the exact picture of the stars above the sky on any date that you want, whether in the past or even the future. Show them what the night sky looked like during one of the most significant moments in their life, such as the day they were born and when you had your first kiss. The map can also show how the sky would look like on a future date, such as the day you plan to propose to your sweetheart. The possibilities are endless! You can get the Night Sky gift here.
Prepare a 'gift' jar.
Get an empty jar and several pieces of paper. Write down tasks or gift requests that aren't too complicated like "30-minute massage," "free dinner," "butler for a day" or anything of the sort. Place them all inside the jar and give the container to your loved one. Tell your partner that they can pull one piece of paper from the jar each day and they'll be entitled to receive whatever is written on it until every piece of paper is gone,
Create a time capsule.
Treat your significant other to a special date and then hand them a card to write on. Instruct them to write on the card whatever they feel about you or your relationship. You need to do the same thing, too. Then, place the two cards inside a time capsule along with small gift items (don't tell your partner about these items). On Valentine's Day next year, open the time capsule and read each other's cards. Then, give the gift items inside the capsule to your partner.
Show Some Love for Our Vets on Valentine's Day
Valentine's Day isn't reserved just for romantic couples. It's a day for showing love and affection to all people who matter to us. They include our children's teachers and our co-workers and friends among others.
You may also celebrate Valentine's Day by touching the hearts of the needy veterans in your community. You can easily do that with a simple vehicle donation to us at Veteran Car Donations.
We'll use your donated vehicle to transform the lives of impoverished and neglected former service members. They are those who have become homeless for lack of support, those who can't find decent jobs to support themselves and their families, and those who are suffering from service-connected disabilities and illnesses, including mental health disorders.
These men and women fought for us during their time in the service, risking their very lives to preserve our freedoms and protect us. Yet, they're only given lip service as our nation's heroes and have mostly been ignored and forgotten.
They surely deserve all the help that they can get, and your vehicle donation will be most welcomed.
We'll auction off your car and use the proceeds to help fund the vital programs of our veteran-focused charity partners. These IRS-approved 501(c)(3) nonprofits provide deserving veterans with quality healthcare, financial aid, housing assistance, employment opportunities, family support, educational scholarships, psychotherapy services, and many other benefits.
We won't leave you empty-handed after making your donation. We'll provide you with valuable rewards such as the free towing of your unwanted vehicle wherever you had it parked or stored anywhere in the country. Your gift will also entitle you to receive a maximized tax deduction in the next tax season.
However, the best reward you'll get is not a material thing. It's the priceless feeling of joy and satisfaction, knowing that your donation will be used to give our disadvantaged veterans the decent and dignified life that they fully deserve.
You can donate almost any type of vehicle regardless of its condition.
To get an idea of our quick and easy donation process, check out our FAQs page. If you have any questions or concerns, call us at 877-594-5822 or send us a message here.
Make a Difference in Our Heroes' Lives Today!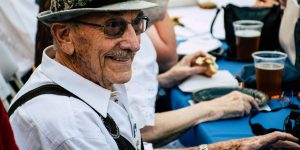 This Valentine's Day, a simple vehicle donation from you can make all the difference in the lives of our heroes who are struggling to make ends meet. Call Veteran Car Donations at 877-594-5822 or fill out our online donation form now!