August 14, 2021
How to Keep Yourself Laser-Focused on Your Job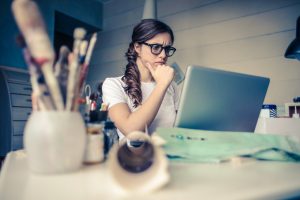 A lot of people fantasize about working from the comfort of their homes. They think that working from home is an opportunity to forego stressful commutes, traffic, and the everyday rush in getting ready for work.
However, people often overlook the disadvantages of this type of work setup. Working from home isn't all sunshine and rainbows. It can be a double-edged sword that can prove harmful if not used correctly. Just as not everyone is suited to working in an office environment, not everyone will find it ideal to work from home.
The office workspace was built not only to make it conducive for productivity, but it also serves as a physical barrier for your mental state to switch to "work mode."
Staying focused and productive is extra harder when you're working from home. Distractions are around every corner. It can be tempting to binge-watch your favorite Netflix series instead of doing work-related tasks. That is why some workers find themselves less productive at home than at the office. They fall for tiny temptations that add up and eventually eat up their workday, leaving them with not enough time to get actual work done.
To help keep yourself laser-focused to improve your productivity, Veteran Car Donations has come up with these 3 top tips on enhancing productivity while working from home:
Create a dedicated workspace.
Just like your cubicle or desk at the office, you need to create the same space when you're working from home. It should be a dedicated and comfortable spot that's preferably away from most distractions. Treat this as an exclusive work area, turning devices off and focusing on your tasks for the day whenever you're there.
Plan your way to success.
Not having a plan is like you're going somewhere blind. Plan your schedule, tasks, and breaks. Since you'll be working alone, you need to be more structured and organized than ever. You'll find that your work is easier to manage when you have a structured plan to follow.
Communication is key.
Since your co-workers won't be around you, effective communication is key to productivity. Try to replicate as much as you can the in-person office experience you have with the digital tools you have available. Video calls, screen-sharing, productivity, or task trackers — all of these can help you communicate better with your co-workers, allowing everyone to understand each other better.
Some Vets Would Love to Be in Your Shoes
How to ensure productivity is one of the major challenges faced by those working from their homes. It's hard to be productive when multiple distractions are all around you. While you're thinking of ways to fight off these distractions as well as the temptations to procrastinate and get lazy, some people in your area could only wish that they were in your shoes.
They include those veterans who are unable to find decent jobs for a variety of reasons such as insufficient education and lack of civilian job experience or essential skills. Some can't also find gainful employment because they suffer from service-connected disabilities and mental health disorders. As a result, some have fallen deep into poverty and have become homeless beggars.
You can reach out to these hapless vets by simply donating your old and unwanted vehicle to us here at Veteran Car Donations. We will use your donation to improve the living conditions of the disadvantaged and neglected veterans in your community.
We'll auction off your donation and use the proceeds to support the life-changing programs and services that our veteran-focused charity partners deliver to their beneficiaries. These IRS-certified 501(c)(3) nonprofits provide their beneficiaries with free quality health care, financial aid, housing assistance, employment opportunities, family support, educational scholarships, psychotherapy services, and many other benefits.
As our donor, you'll get to enjoy the maximum tax deduction based on the selling price of your vehicle during its auction. We'll send you the 100% tax-deductible sales receipt of your car within days after its sale. You can then use this receipt to claim your tax write-off in the next tax season.
 You'll also benefit from our free pickup and towing service, which is available in all parts of the country.
Aside from the material rewards in store for you as our donor, you'll also be privileged to enjoy a most satisfying donating experience, knowing that your act of charity will help transform the lives of our nation's heroes.
You can donate not just your old car but almost any other type of vehicle that you no longer need.
If you want to learn more about our vehicle donation program, feel free to visit our FAQs page. For inquiries or concerns, reach out to us at 877-594-5822 or contact us here.
Help Support Our Nation's Heroes Today!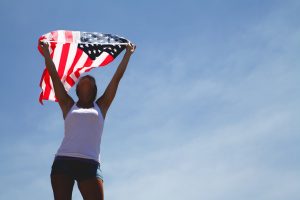 A car donation from you can go a long way in helping uplift the lives of our nation's hurting heroes. Call Veteran Car Donations at 877-594-5822 or fill out our online donation form now!