August 27, 2019
4 American Celebrities Who Were/Are Veterans
Did you know that Hollywood and the military share a long history together? Aside from the fact that the industry of filmmaking has been involved in political propaganda and global conflicts, several big screen celebrities have also spent part of their lives in the service of our country. In fact, you may be surprised to know that a lot of actors from Hollywood's golden era that we admire served during WW II and the Vietnam War.
It doesn't really matter whether they were drafted, or were left with a mutually unpalatable choice of serving a jail term or getting conscripted into service, or wholeheartedly volunteered after they heeded the call to serve their country. While everyone who enters military service has their own reason for doing so, it can't be denied that the common thread among our troops has something to do with their love for America and all that it stands for.
Veteran Car Donations has come up with at least 4 American celebrities who were/are veterans in the military before they became famous. Check this out:
Elvis Presley
About the time when the girls started swooning over him while he set the stage on fire, Elvis Aron Presley was drafted into military service and was sent to Germany from 1958 to 1960 to fulfill his military duty. He reported for training on March 24, 1958, at Fort Hood where he was assigned to the Hell on Wheels Unit of the Second Armored Division. When asked to reflect on his military service, Presley once told the media that he was determined to go beyond the limits to prove himself worthy to serve his country.
Clint Eastwood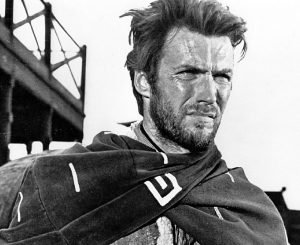 Did you know that Clint Eastwood survived a plane crash during the Korean War? Before he began his celebrated career in the film industry, the legendary actor experienced engine trouble while aboard a Navy plane, which was forced to land in the Pacific Ocean 3 miles off the coast of California. He swam over a mile to get to safety. 
Tom Selleck
Tom Selleck was drafted during the Vietnam War and joined the California National Guard in the 160th infantry regiment. He served as a sergeant from 1967 to 1973. He's proud of his military service, which is probably the reason why his portrayal of former Navy SEAL Thomas Magnum in Magnum P.I. was clearly spot on.
Ice-T
This rapper and actor went to an enlistment office after he realized that he doesn't want to spend his whole life dealing drugs on the streets of Los Angeles to support himself and his daughter. He served in the 25th Infantry Division at the Tropic Lightning Schofield Barracks in Hawaii for four years before he launched his rap career.
How to Help Our Struggling Veterans
Even as we admire those celebrities who served our nation at some point in their lives, we can't ignore the fact that not many of those who volunteered to defend our country's freedom and security have returned home to a bed of roses. In fact, you can find countless former military servicemen and women who are struggling with unemployment, mental health issues, severe combat-related disability, and homelessness.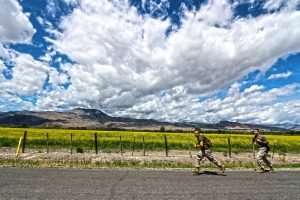 The good news is that we can easily help them get back on their feet. All you have to do is donate any type of vehicle you no longer need to us at Veteran Car Donations. Each contribution is valuable because it can help fund the various programs and services being delivered by the IRS-certified 501(c)3 nonprofit organizations that we are in partnership with. We will auction off your donated vehicle and use the proceeds to provide qualified needy veterans with specially adapted and mortgage-free homes, free mental health care, employment opportunities, job training, transitioning assistance, tutoring support, education scholarships, financial assistance, and many other benefits.
Teaming up with us will give you the opportunity to enjoy our quick and painless donation process, free pickup and towing services in all 50 states, and a maximum tax deduction in the next tax season.
Know more about how everything works by checking out our FAQs page. For inquiries, give us a call at 877-594-5822 or send us a message online.
You can donate to Veteran Car Donations by filling out our secure online donation form or calling us directly.
Donate a Vehicle to Transform Lives!
If you believe that our veterans deserve all the help that they can get for their invaluable service to our nation, you can turn your clunker into a powerful tool that can help transform their lives. Call us at 877-594-5822 and get started with your car donation!