July 18, 2021
These Facts About This Classic Sweet Treat Might Surprise You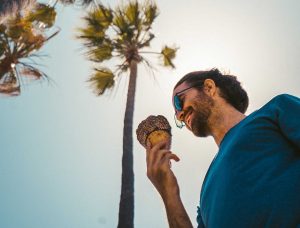 Ice cream is so well-loved by people of all ages in our country that a special day was created to honor it. Every third Sunday of July is National Ice Cream Day, and this year, it falls on the 18th. Indeed, it's the perfect excuse to indulge in a bowl or two (or perhaps even three) of your favorite ice cream.
Before we reveal some of the most exciting ways to celebrate this special day, we'd like to entertain you with facts about the classic sweet treat that might surprise you. Here are the truly interesting ones:
Want to know the secret behind ice cream's super creamy texture? Well, that's because one gallon of it is equal to three gallons of whole milk!
You'll need at least 50 licks to finish an ice cream.
Thomas Jefferson is credited as the first American to come up with an ice cream recipe. What flavor was that? Vanilla!
Speaking of vanilla, it takes the title as America's most favorite ice cream flavor. It's yet another proof that simplicity is always the best.
Strawberries are the most popular fruit chunk in the U.S., while pecans are the most popular nut chunk.
We can thank the food vendors at the 1904 World's Fair in St. Louis, Missouri, for inventing ice cream cones. The idea popped up after they noticed that people were having a hard time eating ice cream while enjoying the fair at the same time.
New Zealanders are the biggest consumers of ice cream — 23 liters per person each year to be exact.
The weirdest ice cream flavors can be found in Japan. What are they, you ask? Squid, beef tongue, and octopus!
Due to its lush taste, ice cream was once used as a greeting by immigrants who arrived on Ellis Island.
The 4 Exciting Ways of Celebrating National Ice Cream Day
While treating yourself to a pint of Ben & Jerry's sounds like an ideal plan for this holiday, you can do many other exciting things to make the most of it. Veteran Car Donations presents four of them:
Throw an ice cream party.
Ice cream parties are meant to take place outside your house, which is why you should ask your guests to bring blankets along with the ice cream of their choice. It would even be better if you can set up an ice cream bar where one can have all the ice cream toppings they want — hot fudge, nuts, whipped cream, chocolate chips, sprinkles, you name it!.
Make homemade ice cream.
If you haven't tried making your own ice cream yet, there's no better time than July 18th to do it. It's pretty simple. This recipe will guide you every step of the way.
Try unique flavors.
Forget vanilla, chocolate, strawberry, or cookies and cream. Go for flavors you've never tried before. You might just discover a new favorite.
Create a personalized ice cream bowl.
If you have a mug exclusive for your coffee, you might as well have a special bowl for your ice cream. Drive your way to the nearest ceramics store, pick any bowl that's suited for dessert, and customize it at home.
Convert Your Clunker into a Life-Enhancer for Our Vets
Sadly, not everyone gets to enjoy National Ice Cream Day. For instance, our veterans have so many things to worry about that they might not even know about this occasion. Instead of spending the day savoring the heavenly dessert, they continue to suffer from homelessness, service-connected disabilities, chronic unemployment, and illnesses, including mental health disorders.
What if we told you that you can do something to help them overcome the challenges they're facing? All you have to do is donate your old vehicle to us here at Veteran Car Donations. We'll use your donation to improve the living conditions of the struggling veterans and their families in your local area.
We'll have your automobile auctioned off, with the proceeds going to some of our nation's leading military and veteran nonprofit organizations that are in partnership with us. These IRS-certified 501(c)(3) nonprofits use the funding that we give them to provide their beneficiaries with free quality health care, financial aid, housing assistance, employment opportunities, family support, educational scholarships, psychotherapy services, and many other benefits.
You will also receive outstanding rewards for your charitable contribution. You'll get to benefit from our free professional towing service. You'll also enjoy our quick and convenient donation process where you don't have to do any paperwork.
Moreover, you'll have the privilege of receiving the maximum tax deduction in the next tax season.
Above all, you'll have the ultimate pleasure and satisfaction of doing something extraordinary that can help uplift the lives of our nation's heroes.
We take in nearly all vehicle types, including those that are no longer in good condition. You can donate wherever you are in the country since we operate in all 50 states
If you have any questions or concerns, feel free to call us at 877-594-5822 or you may send us a message here. Check out our FAQs page for more information on our donation program.
Give Our Heroes a Good Reason to Celebrate Today!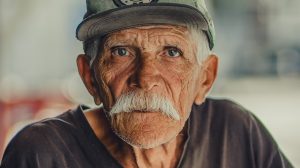 A simple vehicle donation can uplift the lives of the disadvantaged and neglected veterans in your area. Call Veteran Car Donations at 877-594-5822 or fill out our online donation form now!