December 24, 2021
Make December 24th a Special Day for You and Your Family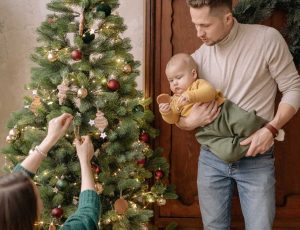 Besides adding meaning to our celebrations, holiday traditions give us a sense of belonging and bond us to the people we love. What's more, these rituals give us opportunities to create lasting memories with our family. Even when our kids grow up and build their own families, chances are, they'll follow the same traditions because they've grown fond of them.
If you want to make Christmas Eve extra special this year, Veteran Car Donations encourages you to start new and meaningful family traditions that your loved ones will never forget.
Christmas Eve Traditions Your Family May Want to Adopt
It's never too late to create new Christmas Eve family traditions. They don't have to be spectacular. It's all about doing something meaningful that you and your family can enjoy doing together. Check out these Christmas Eve family tradition ideas:
Host a Christmas karaoke party.
If you want to get rid of all that holiday stress, you can't go wrong with a Christmas song karaoke night. Bust out the karaoke machine and invite your family to rock around the tree while belting out their favorite songs. Even family members who are less than musically inclined might look forward to this fun holiday tradition.
Have a Christmas movie marathon.
What could be better than curling up on the couch with a wintry cocktail or a cup of hot cocoa for a Christmas movie marathon? To avoid wasting your precious time digging through streaming sites, come up with a list of movies that your whole family will love before settling in for your Christmas Eve movie night.
Bake cookies for Santa.
Nothing will excite your little ones more than the idea of leaving cookies and milk out for Santa before they go to bed. You can start this tasty family tradition this year. Invite your kids to bake iced sugar cookies with you and let them pile heaps of sprinkles to decorate the goodies.
Organize an ugly sweater contest.
If you have older kids, starting an ugly sweater tradition is an excellent idea. Whether you decide to go the DIY route or buy the sweaters off the rack, be sure to let everyone know about it days before December 24th to give them plenty of time to plan.
Help Our Dear Veterans Have a Merry Christmas!
Although Christmas is supposed to be a joyful occasion, this isn't the case for the struggling veterans in your community. Many of our neglected heroes are dealing with chronic unemployment, homelessness, service-connected disabilities, and illnesses, including mental health conditions.
If you want to make the holiday season more meaningful to you, your family, and these veterans, consider donating your unwanted vehicle to us at Veteran Car Donations.
We'll put your donated vehicle up for auction, with the proceeds going to our veteran-focused charity partners. These IRS-approved 501(c)3 nonprofit organizations use the funding that we give them to provide deserving veterans with free quality health care, financial aid, family support, housing assistance, psychotherapy services, scholarships, employment opportunities, and many other benefits.
Besides getting a free towing service anywhere in the country, you'll be entitled to receive the highest possible tax deduction in the next tax-filing season. Above all, you'll experience a deep sense of personal fulfillment knowing that you've given back to our nation's heroes.
Since we accept nearly all vehicle types, feel free to donate a car, truck, van, RV, motorcycle, or even an old riding lawnmower. We'll take it regardless of its age or working condition.
Want to learn more about our vehicle donation program, including our simple and convenient donation process? Go visit our FAQs page. If you have any questions for us, call us at 877-594-5822. You may also send us a message here and we will get in touch with you as soon as we can.
Touch the Hearts of Our Heroes This Holiday Season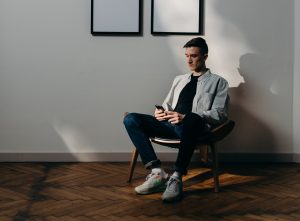 Put smiles on the faces of veterans and their families in your community this Christmas. Your car donation will surely touch their hearts. Call Veteran Car Donations at 877-594-5822 or fill out our secure online donation form now!