September 2, 2020
Celebrate Victory Over Japan Day on September 2nd!
Are you wondering about the significance of celebrating National V-J Day, or Victory Over Japan Day, on September 2nd of each year? Anyone who had been around during the Second World War would tell you that the war against imperialist Japan was one of the bloodiest that our nation has fought.
Although fighting across Europe ended in May 1945 with the Allied victory over Nazi Germany, the Allies were still sending thousands of soldiers, airmen, and sailors to the Far East to fight against Japanese forces. Despite being hammered by Allied forces on the ground, at sea, and in the air, Japan continued fighting.
However, on August 15, 1945, the Japanese Emperor finally conceded defeat and surrendered to the Allies. This came about after the U.S. dropped two atomic bombs on two major Japanese cities — Hiroshima on August 6, 1945, and Nagasaki on August 9 — killing about 214,000 Japanese. This event marked the end of World War II.
Although the initial announcement of Japan's surrender was made on August 15, 1945 (August 14 in the U.S. due to time zone differences), National V-J Day is commemorated in the U.S. on September 2nd since that was the day in 1945 when the formal surrender ceremony was held in Tokyo Bay, Japan, aboard the battleship USS Missouri.
4 Interesting Facts About National V-J Day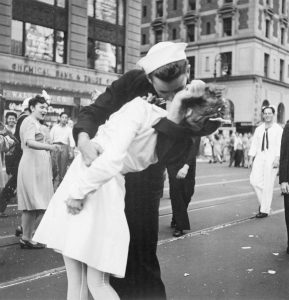 Immediately after the surrender of Imperial Japan, millions of people from Allied countries took part in street parties and parades. If you don't know much about this momentous event, Veteran Car Donations is here to share some of the most interesting facts about National V-J Day.
Celebrating National V-J Day was downplayed years after the war.
The customary celebration of National V-J Day fell out of favor years after the war because of the sensitivities of the Japanese-American communities. The celebration fueled the American people's distrust of and discrimination against Japanese-Americans. To address this issue, American leaders decided to shift their focus on the economic partnership and military cooperation that was forged between the U.S. and Japan following the war instead of the victory of the Allied forces over Japan.
The U.S. fought in WWII for more than 3 years.
Although World War II began when Nazi Germany attacked Poland in September 1939, it was only on December 7, 1941, when Japanese forces bombed the U.S. naval base in Pearl Harbor, Hawaii, that the United States officially entered the war. By the time the Japanese emperor announced his nation's surrender on August 14, 1945, the U.S. had been fighting in the war for three years and eight months. 
The 2 kissers in the iconic 1945 V-J Day Times Square photo were only identified 60 years after the picture was taken.
Photographer Alfred Eisenstaedt's famous photo published in Life magazine that showed a U.S. Navy sailor dipping and locking lips with a dental assistant in New York City's Times Square after Japan's surrender perfectly captured the euphoric feeling that the Americans felt at that time. Although several men and women claimed they were the ones who were in the photo, it was only in 2005, 60 years after the photo was taken, that the kissers in the photo were identified — sailor George Mendonsa and dental assistant Greta Friedman.
Rhode Island is the only state recognizing National V-J Day as a legal national holiday.
Rhode Island lost about 10,000 men and women in the war against Japan. As a tribute, the state recognizes National V-J Day as a legal national holiday, the only state in America to do so.
Celebrate National V-J Day by Helping Our Vets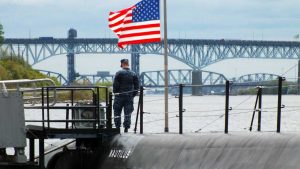 You can best celebrate National V-J Day this September 2nd by showing your appreciation and gratitude to the men and women of our armed forces who fought to defend our freedoms and safeguard our nation's security.
The easiest and most meaningful way to do that is by donating a vehicle you no longer need to us at Veteran Car Donations.
Once we have your car, we'll have it auctioned off. We will then transfer the proceeds to our military and veteran nonprofit partners, enabling these IRS-certified 501(c)3 nonprofits to render more services to the struggling veterans and their families in your local area. These are our former troops who are living miserable lives due to service-connected disabilities and illnesses, including mental health issues, unemployment, lack of support, and homelessness due to extreme poverty.
Your donation will help our charity partners in providing them with quality health care, financial aid, housing assistance, employment opportunities, family support, educational scholarships, psychotherapy services, and many other benefits.
As our token of gratitude, we'll be sending you a tax-deductible receipt, which will entitle you to claim a maximized tax deduction in the next tax season. You will also benefit from our free pickup and towing services.
You can donate almost any type of vehicle whether in good condition or not. You can make such a donation anywhere in the country since we have vehicle donation programs in all 50 states.
For more information about our program, you may browse through our FAQs page. Send us a message here if you have any concerns or inquiries, or give us a call at 877-594-5822. 
Honor Our Heroes with a Car Donation Today!
On National V-J Day, let's pay tribute to our heroes who willingly put their lives on the line to keep us safe and our liberties intact. Now is the time for us to give back to them. Call us at 877-594-5822 or fill out our online donation form to make a vehicle donation now!