August 5, 2019
4 Reasons to Go Camping This Summer
There's no better time to take a break from your daily routine and return to nature than this summer. Sadly, those who live in the city rarely get a chance to appreciate the gorgeous freshwater lakes or the breathtaking view of flowered meadows and majestic mountains. Now is the time to make a change!
You can rejuvenate your spirit and pacify your mind if you round up your best pals and go camping in the wilderness. Imagine swapping stories while roasting marshmallows around a crackling campfire, sleeping under the stars, and enjoying the smell of pine trees in the great outdoors. Memorable camping experiences are waiting to happen. Just take the first step and go!
What Are the 4 Reasons to Go Camping This Summer?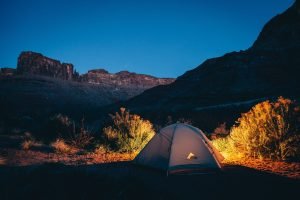 Did you know that the invigorating effects of a weekend campout could linger for weeks? If you still need a little motivation to get up and head outside, Veteran Car Donations gives you these four reasons to go camping this summer. Who knows, you may just be the next happy camper!
Fall in love with nature.
When was the last time that you've had a breath of fresh air? For most of us, camping is about as close as we can get to marveling at countless stars, diverse wildlife, thriving forests, captivating sunsets, and revitalizing sunrises. Without the hustle and bustle of ordinary life, you'll get a chance to appreciate nature at its finest!
Unplug and center yourself.
Sometimes, we need to disconnect from the grid and just live in the moment—away from the pressures of technology. You'll soon realize that you can live without Wi-Fi, apps, smartphones, and iPads. Camping offers a great escape from your work, which will surely enhance your personal life.
Spend quality time with the people who matter to you the most.
When you go camping with your loved ones, you'll be able to give your undivided attention and time to the most important people in your life. Camping is where you can cook together, play sports or just simply reconnect with each other without the usual distractions of electronic games, emails, bills, errands, chores, etc.
It's a cheaper way to have a vacation.
If you badly need a summer vacation but you're a little short on cash, you can keep it cheap by heading into the backcountry for a camping trip. In fact, the biggest cost will most probably be the gas that you'll use to get to your destination because campground fees are minimal. Aside from the fact that you can purchase camping gear with very little money, campgrounds usually have grills at campsites so you can cook your own meals.
If these four reasons to go camping this summer don't convince you to get out there and pitch that tent, we don't know what will. Go ahead! Give yourself a chance to recharge and rejuvenate! Happy camping!
The Best Way to Get Rid of an Unwanted Vehicle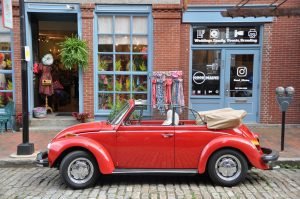 Do you have an old car, truck, or van that you desperately want to get rid of? If you do, why don't you just donate it to Veteran Car Donations? It's the best and most convenient way of permanently getting your hands off your clunker. You'll not only enjoy free pickup and towing services from any location of your choice, but you'll also receive a top tax deduction in the next tax season courtesy of the 100% tax-deductible sales receipt that we will promptly mail to you following the auction sale of your vehicle.
More meaningfully, your donation will also give you the chance to extend much-needed assistance to our nation's unsung heroes—our former servicemen and servicewomen who are now facing difficulties in transitioning to civilian life. Our IRS-certified 501(c)3 charity partners will use the funds generated from the sale of your vehicle to sustain their delivery of essential services to deserving veterans. With your help, our nation's heroes can have the opportunity to pursue their education through college scholarships, live in mortgage-free specially adapted homes, gain access to free mental health care, and receive general transitioning assistance and other benefits.
If you want to know more about our vehicle donation program, visit our FAQs page now. For inquiries, you can call us at 877-594-5822 or send us a message online.
You can make your donation now by filling out our online donation form or calling us at our toll-free hotline.
Transform Lives of Our Needy Heroes with Your Vehicle Donation!
Your charitable contribution can transform the lives of our nation's heroes as well as their families. Call us at 877-594-5822 and donate a vehicle today to make that happen!