August 30, 2020
August 30th Is National Grief Awareness Day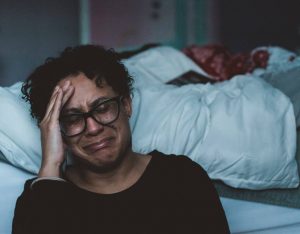 Grief is something that every person encounters at certain points in their life. This universal emotion springs forth from anything that changes the course of a life as we know it — whether it be the death of a loved one, an end to a romantic relationship, or a loss of a stable job.
Grief is highly personal. This means that people don't have the same experiences while they're grieving. Despite their differences, those who grieve encounter some commonalities as they go through the various stages of their emotional journey.
We observe National Grief Awareness Day on August 30th. If you know someone who's grieving over a painful loss, try to be there for them. You never know when you're needed.
How National Grief Awareness Day Came to Be
Angie Cartwright founded National Grief Awareness Day to educate people about the realities of bereavement and how grievers are often misunderstood. The grief that she experienced after the tragic loss of her sister, husband, and mother has taught her how to embrace her humanness and find solid footing once again. As a way to comfort others who are going through the same journey, she became a grief specialist and a motivational speaker.
How to Support a Grieving Friend
Most people don't know what to say to someone who's grieving because they wouldn't want to end up making the person feel much worse than they already do. Veteran Car Donations shares these pointers on how you can show your support to people who are going through painful experiences:
Follow the lead of the grieving person.
Grief is a personal experience that belongs to a person experiencing a loss. Even with the best intentions, people can still end up needlessly imposing their beliefs on a grieving person. If you truly want to be supportive, make it a point to follow that person's lead and support them in whatever they want to do to deal with the pain.
Never avoid a grieving person.
Other people avoid instances where they would have to talk to someone who's dealing with a painful loss simply because they couldn't find the right words to say or they're afraid of intruding. However, don't allow your discomfort to keep from reaching out to a grieving friend. Whether you're planning on sending an email, text, or card, be sure to let them know that you're there for them.
Don't try to fix the grieving person.
You have to keep in mind that a grieving friend doesn't need you to fix them. People need to go through the stages of their grief at their own pace because there's no other way to go about it.
Show up.
You don't need to give advice or some answers to a grieving friend. The most important thing that you can do is to be there for them. Your caring presence is what's going to help your friend cope with the pain while they're healing.
Help Grieving Veterans and Their Families in Your Area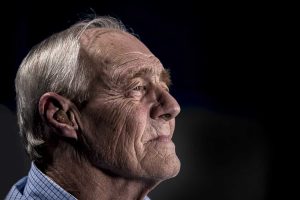 On National Grief Awareness Day this August 30th, reach out to our former servicemen and servicewomen who have known grief like their own shadows. These are our veterans who are living miserable lives due to service-connected disabilities and illnesses, including mental health issues, unemployment, lack of support, and homelessness due to extreme poverty.
Show these veterans that all hope is not lost. You can easily do this by donating your extra vehicle to Veteran Car Donations.
When you do so, we'll have your vehicle auctioned off, with the proceeds going to our veteran and military nonprofit partners. These IRS-certified 501(c)3 nonprofits will make use of the money to provide more needy veterans with quality health care, financial aid, housing assistance, employment opportunities, family support, educational scholarships, psychotherapy services, and many other benefits.
As a donor, you get to enjoy many perks, one of which is a top tax deduction. You also don't need to pay for our pickup and towing services. We offer them for free to our donors in all parts of the United States.
For more information on our vehicle donation program, visit our FAQs page. Should you have any inquiries or concerns, you may call us at 877-594-5822 or send us a message here.
Ready to Transform Lives?
Are you ready to help us put an end to the suffering of the struggling veterans in your area? Make use of National Grief Awareness Day this August 30th as your springboard for reaching out to our heroes. Call Veteran Car Donations at 877-594-5822 or fill out our online donation form to get started with your car donation now!