July 1, 2020
July is National Parks Month!
Did you know that you don't have to fly to another country to see spectacular landscapes? If your travel bucket list doesn't happen to include a tree-filled oasis with no crowds, then you might want to add a national park or two. Since July is National Parks Month, why don't you celebrate it by checking out the most underrated parks that are listed in the National Park Service system?
While most people would want to visit the most popular ones such as Yosemite or Yellowstone Parks, consider doing something different by going somewhere else that's off the beaten path. You might be surprised to discover that these underrated parks could offer you with just as much excitement as the most popular ones — without you having to deal with the crowds!
4 Spectacular National Parks that Are Underrated
If you're looking for some peace while you connect with nature, check out this list of under-the-radar national parks that Veteran Car Donations has compiled for you:
Dry Tortugas National Park (Florida)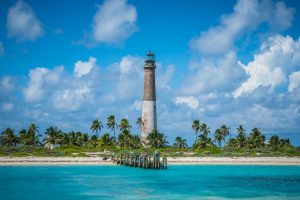 If you want to see crystal blue waters, a stretch of white sand beaches, diverse marine life and bird species that are bursting with colors, and Fort Jefferson, one of the largest 19th-century forts in the United States, head out to Dry Tortugas National Park in Florida. Don't expect to share this paradise with large crowds because of its remote location, which is about 70 miles from Key West. You'll need to get on a boat or a seaplane to access the park's stunning beauty.
Mammoth Cave National Park (Kentucky)
You can find the world's longest cave system with over 400 miles of tunnels and chambers at Mammoth Cave National Park. Needless to say, this park isn't called "Mammoth" for nothing. Adventure seekers who find their way to this underrated park don't fail to explore the Frozen Niagara, which features a petrified version of the waterfall.
Grand Teton (Wyoming)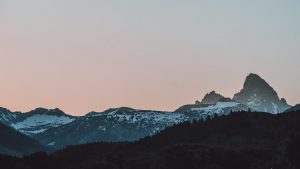 Aside from the ever-popular Yellowstone, the state of Wyoming also offers Grand Teton, another national park that features a breathtaking view of glassy lakes, gorgeous wildflowers, and majestic rocky mountains. Plus, it also boasts of a wide variety of interesting wildlife including bison, bear, elk, moose, mountain lions, wolves, and bald eagles that freely roam their habitats in the park. Whether you're into backpacking, climbing, horseback riding, boating during the summer, or skiing and snowshoeing down the trails during winter, you'll surely love what Grand Teton has to offer.
Great Sand Dunes National Park (Colorado)
What makes this landlocked national park interesting is the fact that the waters go down into the San Luis Valley during springtime when Colorado's Medano Creek floods over. You'll be amazed at how the dunes transform into a temporary lake that's complete with waves when the water surges higher. What's more, you can also expect to find the tallest dunes here.
Do Something Awesome for Our Nation's Heroes!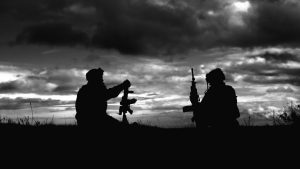 Celebrating National Parks Month this July by visiting one such park and marveling at the stunning beauty of nature is an idea that's truly worth considering.
However, there are people in our communities who can only dream of visiting such magnificent places as our national parks. They include those veterans living among us who are living miserable lives because they can't find decent jobs, burdened by their service-connected disabilities and illnesses, including mental health issues. Some have fallen deep into poverty, resulting in homelessness. These are our heroes who have risked their lives and made enormous sacrifices to keep our nation safe and our freedoms intact.
If you have an extra vehicle you no longer need, you can use this to show them your gratitude and appreciation for everything that they've done for us. All you have to do is to donate that vehicle to us at Veteran Car Donations.
We'll sell your vehicle through an auction and distribute the proceeds to our military and veteran nonprofit partners that are dedicated to promoting the welfare of our nation's veterans and their families.
Thanks to your donation, our nonprofit partners will be able to provide them with quality health care, financial aid, housing assistance, employment opportunities, family support, educational scholarships, psychotherapy services, and many other benefits.
Our donation process is quick and painless. We'll pick up and tow your vehicle for free wherever you are in the country. You'll even get the privilege to receive a substantial tax deduction that will surely ease your tax burden when you decide to donate it to us.
You can donate almost any type of vehicle  whether it's still in tip-top shape or needs a lot of work.
To learn more about our work, feel free to visit our FAQs page. Should you have any questions or concerns, you may reach us at our toll-free hotline 877-594-5822 or send us a message here.
Do Something Awesome Today!
Now is the best time to do something awesome for our nation's heroes. Call Veteran Car Donations at 877-594-5822 or fill out our online donation form and make your car donation now!