February 13, 2022
Train Your Brain to Focus and Perform Better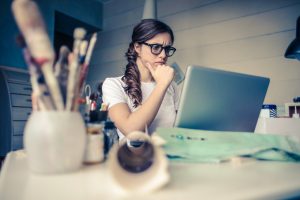 Are you finding it difficult to stay focused on your work because of the hustle and bustle of your everyday life? With your attention being pulled in many different ways at any given moment, you probably have problems concentrating on certain tasks.
Staying focused is important because it allows you to deliver a better quality of work. It helps you get things done faster. Plus, staying focused helps you explore creative solutions. Devoting your focus to a certain task at hand instead of dividing your attention to multiple activities is also less stressful on your mind.
If you're having trouble focusing on your tasks, you can get help from certain apps that have been developed to improve your concentration. Veteran Car Donations presents five of those apps here.
This is one of the most popular apps that were made to improve their users' brain function. Lumosity can stimulate your brain with its package of over 50 interactive games and training exercises aimed at improving your memory, attention span, and overall cognitive ability. You can track your progress and get insights from your data. The app is available on iOS and Android. It is free for basic membership but requires a monthly subscription for premium members.
This app, which is available for iOS and Android, utilizes specialized training programs for concentration, mental planning, and other areas that can improve your attention span. You can have fun with your friends and challenge them to games where they can get rewards with the game's currency called neurons. Like in Lumosity, basic membership is free in CogniFit. However, full membership that allows you access to all the games and training programs comes with a monthly or annual fee.
This iOS app provides you with challenges for 35 cognitive skills. It features training exercises for concentration, attention, processing speed, brevity, precision, and other areas. It comes free with in-app purchases.
Like yoga, this app helps you develop concentration and attention by allowing you to play calmly and without the noise. The app comes with puzzles, pattern matching, vocabulary quizzes, and spatial exercises without the pressure of scores and records. It's designed for iPad and iPhone. It's available for free with in-app purchases.
This app is specially designed for visual learners. It helps you map out your thoughts through visual representation to form a central thesis. It helps you put your ideas together and focus on the task at hand until you finish the goal. It is available on iOS and requires a one-time payment to download and install.
You Can Help Improve the Lives of Our Struggling Vets
You can improve your concentration at work by using any of the apps we've highlighted here. However, our less fortunate fellow Americans may need more than just apps to improve their living conditions. They include our veterans who are living miserable lives, plagued by homelessness, disabilities, unemployment, and sickness, including mental health conditions.
You can provide them with much-needed assistance by simply donating any vehicle you no longer need to us at Veteran Car Donations.
We'll have your vehicle auctioned off, with the proceeds distributed to reputable veteran nonprofit organizations that are in partnership with us. These IRS-certified 501(c)(3) nonprofits use the money to provide needy veterans and their families with free quality health care, financial aid, housing assistance, employment opportunities, family support, educational scholarships, psychotherapy services, and many other benefits.
You, too, will benefit from your charitable contribution. You'll get to enjoy our free towing service and our quick and convenient donation process where you don't have to do any paperwork. On top of that, your gift will entitle you to receive the maximum tax deduction in the next tax season.
Aside from the material rewards in store for you as our donor, you'll also be privileged to enjoy a most satisfying donating experience, knowing that your act of charity will help transform the lives of our nation's heroes.
We accept almost all types of vehicles, regardless of their age or condition. You don't need to have your car fixed if it has dents or scratches. We'll take it as it is.
You can also make your donation wherever you are in the country since we have vehicle donation programs in all 50 states plus the District of Columbia.
Want to learn more about our vehicle donation program? Go visit our FAQs page. If you have any questions for us, call us at 877-594-5822. You may also send us a message here and we will get in touch with you as soon as we can.
Help Uplift the Lives of Our Heroes Today!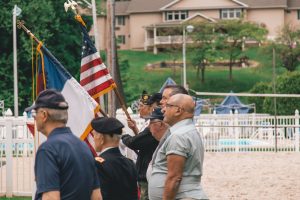 Donating your old car to us gives you the chance to uplift the lives of the suffering veterans in your community. Plus, you'll be getting rid of an unwanted vehicle in the easiest way possible, at no cost to you, and getting a hefty tax deduction to boot. What are you waiting for? Call Veteran Car Donations at 877-594-5822 or fill out our secure online donation form now!