July 2, 2020
Protect Yourself and Your Loved Ones this Fireworks Safety Month of July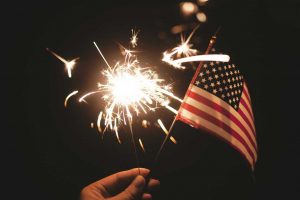 July is well known as the month when we celebrate one of the biggest holidays in the United States — our Fourth of July Independence Day. However, July is also the time when we observe an event that has a bearing on the month's biggest celebration — Fireworks Safety Month. This is so because fireworks are a regular staple of our Independence Day festivities.
On the Fourth of July, millions of Americans step out of their homes to witness spectacular fireworks displays. They also enjoy outdoor activities like barbecues, parties, and visits to the park.
While fireworks are associated with fun and wonder, there are safety concerns that the general public tends to ignore. Firework Safety Month seeks to address these concerns and create awareness about the dangers of unsafe practices relating to fireworks.
The Dangers Posed by Fireworks
The National Safety Council is one of the agencies at the forefront of promoting awareness about the dangers of unsafe handling of fireworks.
In 2017, fireworks caused eight fatalities and 12,000 injuries throughout the country. Half of those injured were people below the age of 20. The majority of the cases happened in July. Many of the victims used professional-grade, homemade, and illegal fireworks at home.
Fireworks are also a leading cause of fires. Each year, about 18,500 fires are triggered by fireworks across the United States.
Ways to Observe Fireworks Safety Month
This Fireworks Safety Month is the best time to learn how to practice the safe handling of fireworks to celebrate not just the Fourth of July holiday but any other occasion as well where fireworks are used. 
Here are some tips in using fireworks:
Do not purchase illegal fireworks.
Some merchants may offer you fireworks at a lower price. Be wary of buying them. Check their packaging, making sure that such fireworks adhere to safety standards set by government regulatory bodies. You should not compromise your safety over the difference of a few bucks.
Supervise kids in using fireworks.
Keep an eye on older kids who want to have fun with sparklers and other simple fireworks. Young children should not be allowed to handle them at all.
Never use fireworks when impaired by drugs or alcohol.
Refrain from using fireworks when inebriated. Alcohol and drugs slow down your reflexes, making you less conscious about safety. They also impair your ability to respond quickly if things go wrong.
Never use fireworks indoors or near flammable materials.
Fireworks caused thousands of fires across the U.S. each year. That's why you should be mindful of where you light them. Make sure that the area is clear of flammable materials. Also, refrain from lighting them at home where sparks could cause a blaze sooner than you can call 911.
Know the proper use of water.
Keep a bucket of water close by so you can quickly extinguish malfunctioning fireworks. Also, do not try to reignite fireworks that did not ignite the first time you used it since they may be faulty. After using all of your fireworks, douse them with water to make sure that they will no longer ignite before you dispose of them.
Lend a Helping Hand to Our Struggling Heroes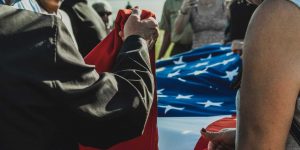 Even though using fireworks may carry some risks, they are often used in celebrations because of one reason: They spark a positive feeling among spectators, much like the light that it provides in the darkness.
Similarly, you can serve as a spark of hope in the lives of people in need. Across the country, thousands of veterans are suffering from poverty, joblessness, homelessness, service-connected disabilities, illnesses, and mental health issues. They badly need assistance. They fully deserve such help having spent the best years of their lives defending our freedoms and protecting our nation's security.
You can lend them a helping hand by simply donating to Veteran Car Donations any type of vehicle that you no longer use, whether it's still in good condition or not. We'll auction off your donation and use the proceeds to support the programs and services of the veteran-focused nonprofit organizations that we are in partnership with.
These IRS-certified 501(c)3 nonprofits provide their veteran beneficiaries and their families with financial assistance, free medical treatment, employment opportunities, family support, and other essential services.
You'll also benefit from your charitable contribution since we'll provide you with our free towing service wherever in the country you may be. You will also be entitled to receive a substantial tax deduction in the next tax season.
Feel free to check out our FAQs page to get to know our quick and easy donation process and other important details. If you have any questions or concerns, call us at 877-594-5822 or send us a message here.
Be the Spark of Hope for a Needy Vet Today
All it takes is one act of kindness from you to make a difference in the life of a veteran struggling to free himself from the clutches of poverty. Call us at 877-594-5822 or fill out our online donation form to get started with your car donation now!