March 17, 2022
Don't Forget to Winterize Your Home to Avoid Regrets Later On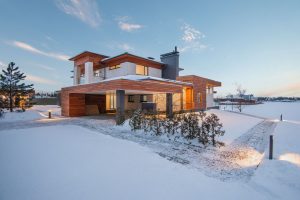 Preparing your home for the freezing temperatures of winter isn't something anybody would enjoy doing. However, not doing it or forgetting to do it is something you'd most likely regret when a snowstorm comes howling, blanketing your home and surrounding areas with thick layers of ice.
Cold weather, ice, and snow can take their toll on your home — unless you take the time to do some winter preparation work. In light of this, Veteran Car Donations shares five essential tips on how to prepare your home for winter:
Trim the branches of trees near your house.
Make sure to trim the branches of trees located close to your house. Don't let the branches hang over your roof. They should be at least three feet away from your house. The last thing you'd want is for your house to get damaged when overhanging tree limbs come loose and crash into your house during a winter storm.
Check your roof.
Inspect your roof and see if there are any damaged sections. Loose or missing shingles may cause leaks when it starts snowing.
Clean your gutters.
Clean out your roof gutters before the temperature starts dropping. You won't be able to clear them out easily when it's already snowing or freezing outside.
Bring outdoor plants and furniture inside.
To prevent damage to your precious plants and outdoor furniture, bring them inside your home or garage before the first signs of frost. This will keep them protected from sudden winter freezes.
Get your heating system inspected.
Ensure your heat pump or furnace is in good condition by having it inspected by a professional technician. Getting it tuned up can save you a lot of headaches later on.
Spare a Thought for Our Homeless and Suffering Vets This Winter
While preparing your home for winter, did it cross your mind how the homeless people in your area are faring this time around? Sadly, some of these homeless folks are veterans who have fallen deep into poverty due to lack of support. Other former members of our military are also living miserable lives due to their inability to find jobs. Among them are those who are suffering from service-connected disabilities and illnesses, including mental health disorders.
If you have a heart that's willing to help, you can support the suffering veterans in your area by donating any vehicle you no longer need to us at Veteran Car Donations. We will use your donation to provide for their essential needs and turn their lives around.
Our team will put your vehicle up for auction, with the proceeds going to our veteran-focused nonprofit partners. These IRS-certified 501(c)(3) nonprofit organizations use the funding we give them to provide deserving veterans with free quality health care, financial aid, housing assistance, employment opportunities, family support, educational scholarships, psychotherapy services, and many other benefits.
Taking Veteran Car Donations as your charity partner will also allow you to dispose of an unwanted vehicle quickly and at no cost to you. We'll provide you with our free professional towing service wherever you are in the country.
Moreover, your gift will entitle you to receive the maximum tax deduction in the next tax season.
Best of all, you'll get to experience the priceless satisfaction of helping our nation's heroes live the decent and satisfying life they fully deserve.
We accept almost all types of vehicles regardless of their age or condition. If you're uncertain about your vehicle's eligibility for our program, check out this page.
For more details on our vehicle donation program, including our quick and easy donation process, check out our FAQs page. Call us anytime at 877-594-5822 or send us a message here should you have any questions or concerns you'd like us to address.
Reach Out to Our Struggling Heroes Today!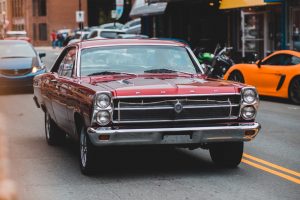 Your car donation will surely warm the hearts of our nation's unsung and neglected heroes this winter. It will mean the whole world to them. What are you waiting for? Call Veteran Car Donations at 877-594-5822 or fill out our secure online donation form now!