April 1, 2021
Get Ready to Prank or Get Pranked on the First of April!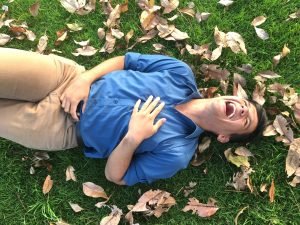 The exact origin of April Fools' Day is shrouded in mystery. The fun-filled occasion observed on the first day of April has been celebrated for centuries by various cultures around the world. The main tradition centers on playing jokes or pranks on unwitting people, which is often followed with a loud yell of "April Fools!" It's a tradition embraced by kids and grownups alike, with everyone trying their best to pull their best pranks on each other.
The popularity of April Fools' Day has grown in recent years with big brands and the media joining the fun in pranking their customers and audience. Some go to great lengths in creating elaborate jokes or hoaxes to trick people, such as by making outrageous and fictional stories. One good example was BBC news reported in 1957 that Swiss farmers were harvesting spaghetti from trees.
Even if April Fools' is your favorite day of the year or if you're the best prankster in your neighborhood, we bet you don't know everything about this day that's devoted to making practical jokes. Here are 5 fun facts about April Fools' Day that might surprise you:
It's also called April Fish.
Some countries such as Italy, Belgium, and France as well as the Canadian province of Quebec also refer to April Fools' Day as April Fish. This is because they used to have a custom where people would attach a paper fish to someone's back as part of a prank or joke. They're then referred to as poisson d'avril or April fish, which means an easily caught fish or a gullible person.
Roman Laughing Day
A speculated origin of April Fools is tied to a Roman festival called "Hilaria" or Roman Laughing Day. The day is dedicated to the Anatolian Earth goddess, Cybele.
The first mention of April Fools' Day
The first reference of April Fools' Day was made by the famous English author Geoffrey Chaucer who was said to have alluded to it in The Canterbury Tales, which he wrote in 1392. However, it's not confirmed whether this was the year when the celebration began.
Pranks only until noon
Some countries have a special April Fools' Day rule where the pranks are only allowed until noontime.
Twice the fun in Scotland
Scotland has twice the fun! Apart from celebrating April Fools' Day on April 1st, Scots celebrate its sequel on April 2nd in a tradition called "Taily Day." On this day, pranks can only be played on the buttocks of a person.
A Meaningful Way to Celebrate April Fools' Day
April Fools' Day is known to most people as a day of fun and laughter. However, it's hard to have fun when you're facing tough challenges in life. That's the case for many of our former service members. Transitioning to civilian life isn't a walk in the park for them. Some veterans can't find decent jobs to support themselves and their families. Others suffer from service-connected injuries, disabilities, and illnesses, including mental health disorders. There are also those who for lack of support have become homeless beggars.
Instead of the usual pranks and jokes, you can choose to celebrate April Fools' Day in a meaningful way by extending a helping hand to the suffering veterans in your community. You can easily do this by donating any vehicle you no longer need to us at  Veteran Car Donations.
We'll put your vehicle up for auction, with the proceeds going to our veteran-focused nonprofit partners. These IRS-certified 501(c)(3) nonprofit organizations use the funding that we give them to provide their veteran beneficiaries with free quality health care, financial aid, housing assistance, employment opportunities, family support, educational scholarships, psychotherapy services, and many other benefits.
As our token of gratitude, we'll be sending you a 100% tax-deductible receipt, which will entitle you to claim the maximum tax deduction in the next tax season. You will also benefit from our free pickup and towing services.
More valuable than these material rewards, you'll get to experience the priceless joy and satisfaction of giving away something that will be used to help improve the lives of our nation's heroes.
You can donate almost any type of vehicle whether in good condition or not. You can make such a donation anywhere in the country since we have vehicle donation programs in all 50 states.
For more information about our program, you may browse through our FAQs page. Send us a message here if you have any concerns or inquiries, or give us a call at 877-594-5822. 
Bring Hope to Our Heroes on This Day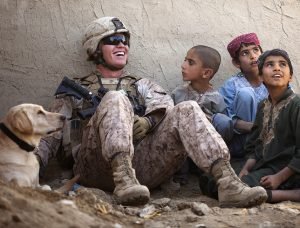 Celebrate April Fools' Day this first of April by bringing hope and gladness to the hearts of our beloved veterans — those brave men and women who fought and risked their lives so we can all live in peace and freedom. Your car donation will surely benefit them. Call Veteran Car Donations at 877-594-5822 or fill out our online donation form now!