August 24, 2020
Celebrate National Waffle Day on August 24th!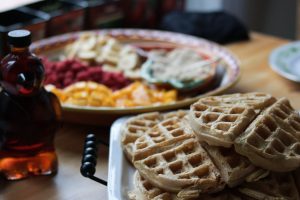 Did you know that 8 out of 10 Americans love waffles? This all-time favorite breakfast staple is so popular in the U.S. that a special day was made to celebrate it. August 24th is National Waffle Day!
You might be surprised to know that waffles have been around for hundreds of years. Thanks to the pilgrims from England who introduced these tasty treats to America and also to Cornelius Swarthout who patented an improved waffle iron, we've come to love everything about waffles.
5 Interesting Facts About Waffles
The best way to celebrate National Waffle Day on August 24th is by enjoying your waffles to your heart's content. While you're at it, learn some of the most interesting waffle facts that Veteran Car Donations has compiled.
Kellogs started distributing froze waffles in 1953.
Kellogs has been distributing Eggo, which is a brand of waffles, since 1953. This product has gained wide recognition in the United States and other countries. It became even more popular in 2016 and 2017 when it was featured in the hit TV series Stranger Things.
Nike's first pair of sneakers was waffle-inspired.
While Bill Bowerman was watching his wife make waffles in their kitchen one morning, he suddenly came up with the idea of making a waffle-shaped sole for Nike's athletic sneakers. He even used an actual waffle iron when he crafted the soles. It's not surprising to know that he called his masterpiece, "The Waffle Sneakers."
Sweden celebrates Waffles Day, too!
Did you know that Waffle Day isn't exclusive to America? Sweden also has its version of Waffles Day, which Swedes call "vaffeldagen." The celebration marks the first day of spring in their country, and they celebrate it by eating loads of waffles.
"Waffle" is a slang word.
What do you call someone who doesn't give clear answers to straightforward questions or someone who keeps on changing their mind? In slang, you call them a "waffler."
Different waffles exist all over the world.
Waffles are so popular across the globe that Belgians, Scandinavians, and the Chinese have their versions of them! Each of those versions features a special ingredient that can only be found in their area.
Do You Want to Reach Out to Our Veterans?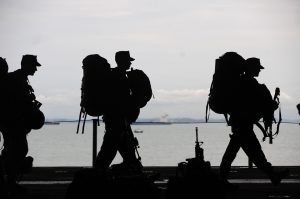 Life outside the military isn't easy for many of our former service members. They live miserable lives as they struggle with service-connected disabilities and illnesses, including mental health issues, unemployment, lack of support, and homelessness due to extreme poverty.
You can do something simple that will help ease their plight. All you have to do is to call us at Veteran Car Donations and donate to us any vehicle that you no longer need.
We'll sell your donated vehicle through an auction and use the proceeds to support the vital programs and services being provided by our military and veteran nonprofit partners to their beneficiaries. These IRS-approved 501(c)3 nonprofits provide deserving veterans and their families with quality health care, financial aid, housing assistance, employment opportunities, family support, educational scholarships, psychotherapy services, and many other benefits.
Your vehicle donation will also benefit you greatly since it will entitle you to receive a substantial tax deduction. We'll also provide you with our free pickup and towing service, which is available in all 50 states. 
To know the types of vehicles we accept, check out this page. For more details on our vehicle donation program, including tax deductions and our donation process, visit our FAQs page. Call us at 877-594-5822 or send us a message here should you have any questions or concerns that you'd like us to address.
Touch Our Heroes' Hearts Today
Don't miss this chance to make a difference in the lives of our nation's heroes. Donate your unneeded car today to Veteran Car Donations. Call us at 877-594-5822 or fill out our online donation form now!