August 10, 2019
5 Life Hacks on How to Stay Cool While Camping
Even if you don't have the luxury and comfort of a fully air-conditioned RV, don't let the dog days of summer stop you from heading out to the wilderness for your much-awaited camping trip. Living in the great outdoors can definitely challenge even the most experienced camper, but you can still have a comfortable summertime adventure—as long as you improve your approach to dealing with the sweltering heat.
Beat the Heat with These 5 Life Hacks On How to Stay Cool While Camping
The thought of lying awake for a full eight hours in a sweaty huff while swarms of mosquitoes feast on you is indeed nightmarish. To avoid that from happening, Veteran Car Donations has rounded up these five life hacks on how to stay cool while camping.
Hydrate!
The most crucial part of staying cool is hydration. To stay hydrated and avoid heat exhaustion or heat stroke under super-hot weather conditions, you'll need to drink a minimum of three liters of water per day. You can keep your water cool by putting it in an insulated bottle.
Use a light-colored mesh tent.
Mesh tents provide you with the best of both worlds by offering protection from biting insects while allowing you to feel the cool breeze as it passes through the mesh. Although all tents come with solid, waterproof floors extending a distance up to its walls, choose the ones that have as much mesh as possible. Also, light-colored tents are great at reflecting the heat, so don't use a dark-colored tent.
Set up your tent in the shade.
Look for an area within the campgrounds where there are trees, and set up your tent there. The trees will help absorb the sunlight. If the tree-shaded area is limited, make an early reservation for a space in that area for your tent. Also, be sure to check the sun's position before you set up your tent because you'll want to choose an area where you'll get the most shade during the hottest hours of the day.
Put up a canopy or a tarp.
It's best if you can find enough space to put up a beach canopy or a tarp so you can enjoy the extra shade while you hang out with friends. Remember to set it up in such a way that it doesn't block the breeze that will help keep your tent cool.
Pitch your tent near the waterfront.
What could be better than to be able to dip in and out of a lake or river when the mercury starts to rise? What's more, if you brought an inflatable ring, Frisbee, or a beachball, you can easily come up with fun activities to keep the campers happy.
Do You Want to Extend Vital Assistance to Our Vets Today?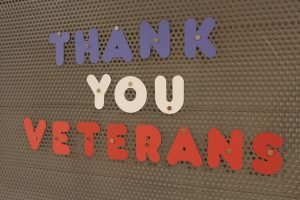 Did you know that if you donate your old and unwanted car to Veteran Car Donations, you'll be able to transform the lives of the needy veterans in your area? We'll auction off your donated vehicle and use the proceeds to support the critical programs of our IRS-certified 501(c)3 nonprofit partners. Through these programs, deserving veterans will be able to get free mental health care, housing benefits, transitioning assistance, educational scholarships, job placements, and many other benefits.
As a donor, you'll be entitled to a top tax deduction in the next tax season. Moreover, you'll also get to enjoy our free pickup and towing services and our quick, convenient, and no-paperwork donation process.
If you want to be part of our life-changing mission, don't hesitate to fill out our online donation form or ring us up at 877-594-5822. Tell us a few details about yourself and the vehicle you're donating. We accept donations of nearly all types of vehicles wherever you are in the United States since we have car donation programs in all 50 states.
If you need more information about our car donation program, feel free to visit our FAQs page now. For inquiries, you can call our toll-free hotline or send us a message online.
Impact Lives of Our Heroes with Your Car Donation!
Who would've thought that your clunker can make a huge impact on the lives of the men and women who've successfully defended our freedoms and protected our nation? Call 877-594-5822 now to show them your appreciation with your car donation!