January 1, 2022
Out with the Old, In with the New!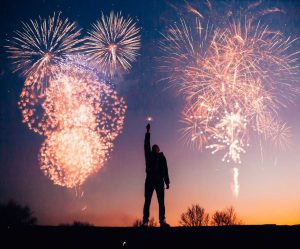 A lot of people love the idea of starting the New Year fresh. If you're someone who likes to check things off your list, you probably put much effort into making resolutions. After all, wanting to improve yourself can give you a sense of well-being and progress.
However, you can't expect to get to the brighter shores of the future if you refuse to let go of the negativities you allowed to seep into your mind. Just when everything seems to be on an upward trajectory, negative thinking hurls you back down again. Do yourself a favor by ditching what you don't need in your life so that you can start the New Year right.
Ditch These Negative Things and Start Anew
New Year's Day is the best time to reflect on the things that push you to the edge of your sanity and happiness. Holding on to them will make it impossible for you to take on the new challenges and opportunities that lie ahead. Before you leap into a future that's authentically yours, do yourself a favor by letting go of the negative things that are getting in the way of your life's success and improvement.
Anxious thinking
Spending a huge chunk of your time worrying about every perceived problem in your life, including imagined ones, wouldn't do you any good. While seeing the bigger picture helps you take calculated risks, focusing your energy on anxiety-provoking worries won't help you prepare for anything.
Procrastination
You know you have issues with procrastination if you often find yourself putting off important tasks until the last minute. Although allowing yourself to be sidetracked can give you temporary relief from your feelings of anxiety, fear, or dread, reality will always come back to bite you in the end. If you're serious about improving yourself, make a mindful and concentrated effort to let go of procrastination.
Bad spending habits
When it comes to reaching your financial goals, your spending habits can make a big difference. If you don't want to set yourself up for failure, let go of the habit of constantly paying for convenience, spending without keeping track, making impulsive purchases, or spending to feel better.
Petty grudges
Registering wrongs and nursing bitterness won't help you move forward. If you have people in your life who deserve another chance, don't hesitate to give it to them. If you need to apologize, do it even if it hurts your pride. You can't afford to waste your time holding on to petty grudges.
Comparing yourself with others
You shouldn't be competing against anybody but yourself. It's time to let go of the idea that everyone else has it better than you. Instead of staring at the grass on the other side of the fence, start watering the grass you're standing on.
Give Struggling Veterans New Hope on New Year's Day
Do you have a soft spot for the suffering veterans in your area? Celebrate a most memorable New Year's Day by extending a helping to our nation's unsung and forgotten heroes. You can do that by simply donating any type of vehicle to us at Veteran Car Donations. Such a gift will give them new hopes of a much better year ahead.
We'll put your auto donation up for auction, with the proceeds going straight to our veteran-focused IRS-approved 501(c)(3) nonprofit partners. These nonprofits are dedicated to improving the lives of American veterans who are suffering from homelessness, unemployment, homelessness, and illnesses, including mental health conditions. They provide deserving veterans with financial aid, quality healthcare, psychotherapy services, family support, housing assistance, scholarships, employment opportunities, and many other benefits.
To thank you for your charitable contribution, we'll promptly mail to you the 100% tax-deductible sales receipt of your vehicle following its auction. This receipt will entitle you to receive the maximum tax deduction based on your vehicle's selling price or value.
We'll also be hauling your unwanted vehicle away without charging you a single dollar.
However, the best reward you'll get is the priceless feeling of satisfaction, knowing that your act of charity will help uplift the lives of our neglected and suffering heroes.
We take almost all types of vehicles, including those that are barely running and with damaged parts. As long as the car you're donating is not stolen, abandoned, or a total wreck with very little or no value, we wouldn't have a problem accepting it.
There's also no problem as far as your location is concerned. We can collect your donation wherever you are in the country since our vehicle donation program covers the entire United States.
For more information regarding our donation program, including our quick and convenient donation process, you may visit our FAQs page. If you have any questions or concerns, feel free to reach us anytime at 877-594-5822. You may also message us here.
Help Our Hurting Heroes Today!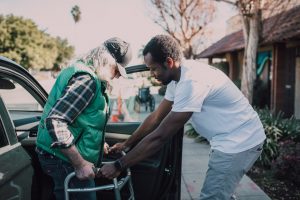 This New Year's Day, are you ready to transform the lives of the struggling veterans in your community? You can help them live decent and dignified lives with a vehicle donation to Veteran Car Donations. Call us at 877-594-5822 or fill out our online donation form now!