August 15, 2020
Take a Break on National Relaxation Day this August 15th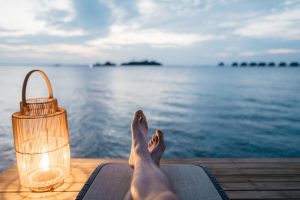 Some people feel guilty about taking breaks from their work for different reasons. They seem to forget that the more stressed out they become, the more likely they'll experience burnout and other health issues.
This is the reason why we celebrate National Relaxation Day every year on August 15th. This occasion should give everybody a great excuse to slow down, take deep breaths, let go, and forget about their worries before all that stress eats their brains.
What You Can Do to De-stress Yourself
Relaxation can bring a host of benefits to your mind and body. Aside from helping with your body's natural healing process, it can also beat the stress out by keeping your mind at ease. Veteran Car Donations has compiled this list of activities that you can do to de-stress yourself in celebration of National Relaxation Day this August 15th.
Listen to music.
One of the best ways to get your mind off your problems at home, at school, or work, is to listen to your favorite music. Crank up the volume and sing or dance your stress away.
Meditate.
Although it takes mastery to perfect the art of meditation, this shouldn't discourage you from taking time to do it. Meditation can do wonders for your mind and body. That's why you shouldn't miss out on its benefits. If you need guidance, there are a lot of meditation apps available for Android and iOs that you can download. These apps can help improve your focus and concentration.
Give yourself a bubble bath.
There's nothing like a nice, warm bubble bath to ease the tension in your muscles. Your rested position at the tub, coupled with bath bombs and scented candles, can soothe and relax you. In case you're not aware, taking bubble baths can stimulate better blood circulation and aid in your body's healing process.
Spend time with nature.
Pack your camping gear and head to the nearest nature park. Spend some time breathing fresh air and appreciate the greens all around you. Studies show that immersing yourself in nature can help reduce anxiety and enhance your mood.
Get a massage.
Most people think that getting a massage is a luxury, but a simple five-minute hand massage can do wonders for your mental well-being. Scalp massages also reduce the tension in your head and promote relaxation of the mind.
Help Give Vets a Break from their Daily Struggles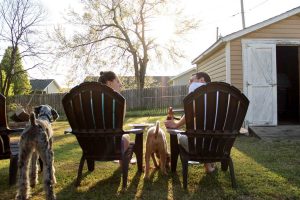 As you take a day off on National Relaxation Day this August 15th, spare a thought for the suffering veterans in your community who surely need some relaxation from their daily struggles with joblessness, service-connected disabilities and illnesses, including mental health issues, and homelessness.
You can help turn their lives around with a simple act of charity that will cost you nothing. All you have to do is to hand over your unwanted car to us at Veteran Car Donations. You can donate almost any type of vehicle. We accept even vehicles that are no longer in good condition.
We'll auction off your car and use the proceeds to help our nonprofit partners in delivering life-changing programs and services to struggling veterans and their families. These IRS-approved 501(c)3 nonprofits provide their beneficiaries with quality health care, financial aid, housing assistance, employment opportunities, family support, educational scholarships, psychotherapy services, and many other benefits.
You won't go home empty-handed. We'll give you incentives such as the free towing of your vehicle wherever it's located in the country. Your charitable contribution will also entitle you to receive a maximized tax deduction in the next tax season.
To get an idea of our quick and easy donation process, check out our FAQs page. If you have any questions or concerns, call us at 877-594-5822 or send us a message here.
Uplift Our Heroes' Lives Today!
Why wait until tomorrow when you can help our hurting heroes today? Give them a chance to uplift their lives with your car donation. Call us at 877-594-5822 or fill out our online donation form to donate to us your car now!