August 26, 2020
It's Women's Equality Day on August 26th!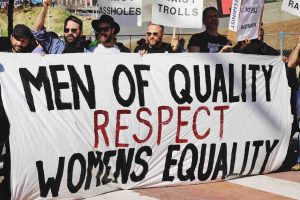 On August 26th, the nation celebrates Women's Equality Day. It's an annual holiday created by the U.S. Congress in 1973 to commemorate the 1920 certification of the 19th Amendment to the Constitution, granting women the right to vote.
Also known as the Women Suffrage Amendment, the law opened the door for American women to exercise their right to vote, a privilege that was previously limited to men. It was the culmination of a massive, peaceful civil rights movement by women that began in 1848 in Seneca Falls, New York.
Although more and more people have come to recognize the importance of gender equality, countless women are still being denied the same opportunities and resources enjoyed by men. Despite the advances made in promoting equal rights among sexes, the fight for gender equality is far from over.
According to the World Economic Forum, women enjoy only 68% of the rights and privileges that are available to men. The organization predicts that it could take another century to completely erase gender inequality.
In the spirit of Women's Equality Day, Veteran Car Donations encourages everyone to increase their awareness of the issues that women continually face at home, in the workplace, and their community. We hope that as more and more people educate themselves on the realities of gender disparity, we can work together to effectively address them.
How to Practice Gender Equality
Did you know that women are more likely to suffer serious injuries in a car crash because the safety features in motor vehicles are solely designed for men?
You might also be surprised to know that out of the 195 countries in the world today, only six offer women equal legal work rights as men.
These facts clearly show that a lot of work remains to be done before we achieve global gender parity.
The good news is that you can help make this happen if you try to cultivate gender equality in your everyday life. Check out these simple ways to do it:
Distribute the chores at home.
Studies show that even after working a day job, women still do most of the chores when they get home. To address this concern, try to implement a clear and fair distribution of the workload at home. Doing so will ensure that the burden of maintaining a clean and healthy home doesn't fall on one person.
Be an equal parent.
Equal parenting means working together with your spouse as a team. It also means shedding the breadwinner mentality by objectively considering your family's situation before both of you decide who works from home and who works full-time.
Call out sexist attitude.
Although calling someone out when they're treating women badly can be uncomfortable for you, you still need to do it. Don't be that person who allows women to suffer from violence inflicted by men without doing anything about it. Take a stand, speak up, and educate people to put a stop to this behavior.
Vote for female leaders.
U.N. Women reports that as of June 2019, only 11 women were serving as Head of State and 12 were serving as Head of Government. If you live in a country with few female representations in government, be a wise voter next time and vote for female candidates. Just be sure that their advocacies are aimed toward making your country a better place.
Hire more women.
According to research done by the Boston Consulting Group, gender diversity in the workplace helps improve the performance of companies, particularly in the area of innovation. This explains the need for companies to hire more women and find a good balance between their male and female workers.
Our Veterans Deserve More in Life!
While we focus on eliminating gender disparity in our country, let's not forget our veterans who put their lives on the line for our sakes. When you donate any type of vehicle to Veteran Car Donations, you give our nation's heroes a chance to thrive in their respective communities.
We'll put your vehicle up for auction, with the proceeds going to our veteran-focused nonprofit partners. These IRS-certified 501(c)(3) non-profit organizations use the funding that we provide them to provide their veteran beneficiaries with quality health care, financial aid, housing assistance, employment opportunities, family support, educational scholarships, psychotherapy services, and many other benefits.
You will also reap rewards from your charitable contribution. You'll get to benefit from our free towing service wherever you're making your donation since we operate in all 50 states. You'll also enjoy our quick and convenient donation process where you don't have to do any paperwork. On top of that, you'll have the privilege of receiving a maximized tax deduction in the next tax season.
We take in nearly all vehicle types, including those that no longer seem to be roadworthy anymore.
If you have any questions or concerns, feel free to call us at 877-594-5822 or you may send us a message here. Check out our FAQs page for more information on our donation program.
Show Our Heroes They're Not Forgotten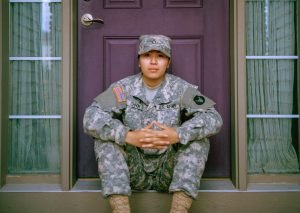 Our veterans deserve more than a simple "Thank you" for fighting for us and risking their lives to keep us secure in our country. Now that many of them are struggling with a variety of woes, it's our turn to help them achieve a better quality of life. You can do your share with a simple car donation. Call Veteran Car Donations at 877-594-5822 or fill out our online donation form now!