September 18, 2020
The Air Force Turns 73 on September 18th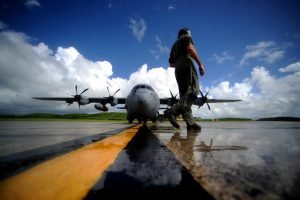 Although the United States Air Force is the second-youngest branch in our armed forces (the youngest being the U.S. Space Force), it has effectively and decisively served our nation's military strategies. With the help of our airmen, our troops were able to come out victorious in many battles.
As the U.S. Air Force celebrates its birthday on September 18th, let's not forget the contributions that each member of this military branch has done for our country. This year, the U.S. Air Force celebrates its 73rd foundation anniversary. For this reason, Veteran Car Donations encourages everyone to take the time to honor our airmen for their courage and dedication to duty and to learn more about this branch of the military.
5 Facts about the U.S. Air Force that Might Surprise You
How much do you know about the U.S. Air Force? Check out these facts about our country's flying heroes that may surprise you:
It's our second-youngest military branch.
Although our airmen have been helping out our ground and naval forces since World War I, it was only in 1947 when the Air Force was made an official branch of the United States Armed Forces. It passed through several designations from the year 1909 to 1947 until finally, on September 18, 1947, it was established as one of the six branches of our military. The five other branches are the Army, Marine Corps, Navy, Coast Guard, and Space Force, which is the youngest branch of our military, having been established on December 20, 2019,
The letters on the air force planes have meanings.
The letters on Air Force planes were not put there randomly. For instance, the letter B on the prefix of a particular aircraft means that it's a bomber while those with a C and F prefixes mean cargo and fighter planes, respectively.
The Air Force tracks Santa, too!
Every year during the Christmas season, the Air Force has the tradition of "tracking Santa" as the legendary figure travels the world to give gifts. This tradition started in the year 1955 and is carried on to this day. Even civilians can join the "tracking Santa" tradition by downloading an app on their smartphones.
Presidents Ronald Reagan and George Bush were former Air Force servicemen.
Two former U.S. presidents, George W. Bush and Ronald Reagan, used to be Air Force servicemen. Before his presidency in 1981, Raegan served the Air Force when it wasn't considered as a separate entity yet. This was during the time of the Second World War. Bush, on the other hand, used to be a member of the Texas National Guard who later became an Air Force reservist during the Vietnam War.  
Air Force One isn't an Air Force plane.
Contrary to popular belief, Air Force One doesn't refer to a military aircraft. Rather, it's a name used by the Air Force to refer to any plane carrying the United States' president.
Do Something Awesome for Our Nation's Heroes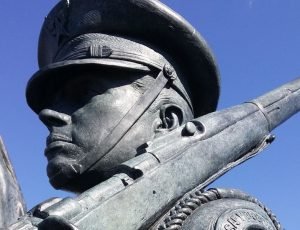 One meaningful way of celebrating the U.S. Air Force birthday on September 18th is by showing our appreciation and gratitude not only to the veterans of our nation's Air Force but to those from the other military branches. You can do this by simply donating your extra car or any other unneeded vehicle to Veteran Car Donations.
Once we have your vehicle, we'll have it auctioned off, with the proceeds delivered to our charity partners, enabling them to render services to more deserving veterans. These are our former troops who are grappling with service-connected disabilities and mental health issues, unemployment, lack of support, and homelessness due to extreme poverty.
Your donated vehicle will help our charity partners in providing them with quality health care, financial aid, housing assistance, employment opportunities, family support, educational scholarships, psychotherapy services, and many other benefits.
As our token of gratitude, we'll be sending you a tax-deductible receipt, which will entitle you to claim a maximized tax deduction in the next tax season. You will also benefit from our free pickup and towing services.
You can donate almost any type of vehicle whether in good condition or not. You can make such a donation anywhere in the country since we have vehicle donation programs in all 50 states.
For more information about our program, you may browse through our FAQs page. Send us a message here or give us a call at 877-594-5822 if you have any concerns or inquiries.
Show Your Appreciation with a Vehicle Donation Today
As our country's Air Force celebrates its 73rd anniversary this September 18th, show the veterans of our Air Force and other branches of our military that you truly appreciate their invaluable service. There's no better way to do that than by donating a vehicle for their benefit. Call Veteran Car Donations at 877-594-5822 or fill out our online donation form now!