June 9, 2020
5 Work-from-Home Tips That Guarantee Productivity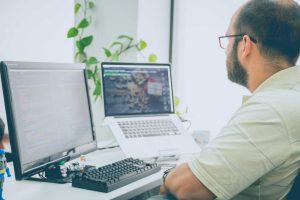 Amid the coronavirus pandemic, numerous businesses and companies have adopted a work-from-home policy to ensure the safety of their employees. While some workers consider this as a luxury, others are finding it hard to adapt to their new work environment.
The transition from working in an office to working at home can be challenging because you'll need to take extra measures for you to be able to maintain your focus and concentration. You'll also need to find a quiet and comfortable place to work in the house.
How to Cultivate Productivity While Working from Home
How does one stay productive while working from home? To give you an idea, Veteran Car Donations has compiled these five tips that will help you work productively within the confines of your home.
Dress up.
Although it's tempting to wear your pajamas while you get some things done, it's crucial to get dressed properly if you want to be productive while working at home. Although you don't have to dress up as formally as you normally do when you go to the office, the simple act of changing out of your pajamas will trigger your mind to get things done. At the end of the day, you can change out of your work clothes to condition your brain that the workday is over.
Designate an area for work at home.
For people working at home, there is only a thin line that separates their personal life from their work life. That's why people working from home should have a separate room or area as their designated workspace. No matter how small the area is, having your own personal home office can help you establish some boundaries.
Make your workspace comfortable.
Whether your home workspace is temporary or permanent, you have to make it as comfortable as possible. After all, you need to be productive — and you won't be able to do this while you're sitting in an uncomfortable chair. Also, you can decorate your home workspace in the same way you've decorated your workspace in your office to condition your mind for productivity.
Clearly define your working hours.
Aside from separating your work area from your entire house, you should also set a specific time-frame that's dedicated to working. Sticking to your regular hours will help you get things done since you're already used to it. If you're living with your family, you have to talk to them about your schedule to lessen the distractions while you're working.
Take breaks.
While it's good to stay focused on work during your work hours, you need to take occasional breaks — just like when you were working at the office. Be sure to take some time off to stretch or take your eyes off the screen to prevent eye strain and headaches. Experts recommend taking short breaks, instead of longer ones, to increase your productivity.
Help the Veteran Community in Your Area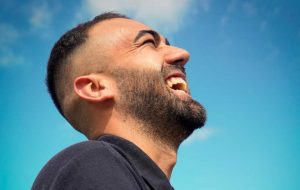 If you're planning to dispose of an old and inefficient car, consider donating it to Veteran Car Donations.
Once we have your vehicle, we'll have it auctioned off. We will then transfer the generated funds to our charity partners, enabling them to deliver services to more needy veterans and their families residing in your local area. Your donation will help our charity partners in providing them with financial assistance, free medical treatment, employment opportunities, family support, and other essential services.
As our token of gratitude, we'll send you a tax-deductible receipt, which will entitle you to claim a maximized tax deduction in the next tax season. You will also benefit from our free pick-up and towing service.
You can donate almost any type of vehicle whether in good condition or not. You can make such a donation anywhere in the country since we have vehicle donation programs in all 50 states.
Be assured that you can make your donation in the safety of your own home.
For more information about our program, you may browse through our FAQs page. Send us a message here if you have any concerns or inquiries, or give us a call at 877-594-5822. 
Make a Difference in Our Heroes' Lives Today
Don't pass up the chance to make a difference in the lives of our nation's heroes. Call us at 877-594-5822 or fill out our online donation form today!