April 19, 2021
Rise to Better Mornings by Getting a Restful Slumber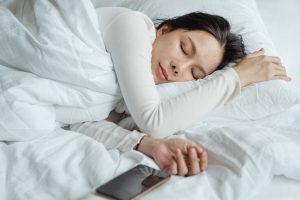 Are you finding it hard to fall asleep? Have you tried different methods to rest up at night, only to find yourself staring at the ceiling wide awake?
Sleep deprivation and sleep deficiency are very real problems for Americans, so much so that one in three adults surveyed by the Centers for Disease Control and Prevention (CDC) admitted that they slept for less than seven hours a day. It is worse for teens. Two of three adolescents who need eight to 10 hours of sleep a night said they don't get enough sleep during school nights.
Sleep is important to your body. As you sleep, your brain opens new pathways to absorb information and prepare you for the challenges of the new day. Getting proper rest also boosts your mood, creativity, and alertness.
Without proper sleep, you feel sluggish and fatigued the following morning, and this affects your performance for the day.
Luckily, some apps were developed to help people relax and fall asleep. Here are some of the most effective ones.
Sleep Cycle: Smart Alarm Clock
This app, which has iPhone and Android versions, performs sleep tracking so you can monitor your sleep habits. The app detects your sleep movements and rings to wake you within the window time you set to rise in the morning. The app wakes you up at the optimal time in your sleep cycle so you can wake up feeling refreshed. You can opt for the free version or the premium version, which costs $29.99 per year.
Relax Melodies: Sleep Sounds
This free sleep app, which also has iPhone and Android versions, uses relaxing sounds and melodies and combines them with guided meditation and brainwave beats to help you fall asleep. You can mix and match the sounds to create different combinations.
Awoken – Lucid Dreaming Tool
This Android app comes with In-App purchases and helps you become aware of your dream cycle. It combines journal and practice exercises to help you achieve lucid dreaming and dream awareness.
White Noise Lite
This is another free app developed for iPhone and Android. This sleep app lulls you into a deep blissful slumber using soothing sounds such as burning campfire, thunder, and swaying boat. It even wakes you up with a relaxing alarm.
Relax & Sleep Well: Hypnosis and Meditation
This is an app that comes free with in-app purchases for iPhone and Android. The app uses hypnosis to help you get in a deep state of relaxation. It guides you with voice-led hypnosis combined with relaxing sounds to help you get a good night's sleep.
Sleep Cycle Power Nap
This is an iPhone app that costs $1.99. Unlike the other sleep apps, this one helps you set the time for 20-minute power naps or 90-minute naps. It has an accelerometer that senses when you fall asleep and sets an alarm to wake you up. It also aids the process with an assortment of soothing sounds.
How You Can Help the Sleepless Vets in Your Area
Let's face it. One of the reasons why people have trouble sleeping is because of problems, such as worries about finances, personal issues, and work commitments. People who can't shut down their brains for the night are doomed to a fitful sleep.
For people who are constantly plagued by poverty, unemployment, disability, and even homelessness, hoping to achieve decent sleep is close to impossible.
Unfortunately, many of our courageous veterans are faced with these struggles after retiring from the service. As vets transition to civilian life, they often feel rejected because of their lack of skills to adapt to the demands of society.
It is heartbreaking to see them in this situation. But hope is not lost. If you have an old and unwanted car that you want to get rid of, we invite you to donate it to us at Veterans Car Donations for the benefit of the struggling former service members in your community.
We will sell your donated vehicle through an auction and transfer the proceeds from the sale to reputable nonprofit organizations that serve our nation's underprivileged vets. Your donation will enable these IRS-approved 501(c)(3) nonprofits to provide their beneficiaries with free health care, employment opportunities, housing assistance, educational scholarships, psychotherapy services, financial aid, and many other benefits.
To thank you for your gift, we'll promptly mail you your 100% tax-deductible sales receipt. This will entitle you to receive the maximum tax deduction based on your vehicle's selling price or value.
We'll also be hauling off your vehicle without charging you a single dollar.
However, the best reward you'll get is the priceless feeling of satisfaction, knowing that your act of charity will help uplift the lives of our nation's neglected and suffering heroes.
We accept almost all types of vehicles regardless of their age or condition. In addition to that, we can collect your donation wherever you are in the country since we operate in all 50 states.
For more information about our donation process, tax deductions, and our pickup services, feel free to visit our FAQs page. Should you have any questions or concerns, you may leave us a message here or contact us directly at 877-594-5822. We'd love to hear from you.
Make a Difference in a Veteran's Life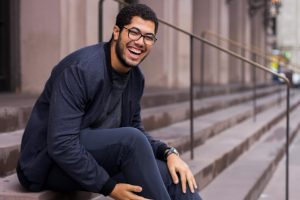 The heroism of our veterans should be rewarded with support and compassion during these difficult times. Donate to their cause by calling Veterans Car Donations at 877-594-5822 or filling out our online donation form today!