February 1, 2022
Welcome the Year of the Tiger on February 1st!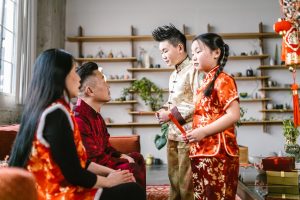 Billions of people around the world are set to begin 15 days of festivities on Tuesday, February 1st. 2022, as they celebrate the Chinese New Year — the biggest and most widely celebrated Chinese festival in the world. This year, they'll be welcoming the Year of the Tiger.
Also called the Spring Festival or the Lunar New Year, the Chinese New Year welcomes the beginning of a new year based on the traditional lunisolar calendar year.
The celebration centers on traditions such as leaving the bad of the previous year behind, worshipping one's ancestors, exorcising evil spirits, and praying for a good harvest.
The Chinese New Year festival has been celebrated for thousands of years in China and Chinese communities elsewhere. People perform colorful rituals such as the dragon dance, flower market shopping, the lion dance, and more.
Some traditions followed during the Chinese New Year are believed to attract prosperity for the year ahead. Veteran Car Donations lists six of these good luck traditions:
Clean the house.
People who follow Chinese New Year traditions clean their houses before New Year's Day to clear out any bad luck or ill omens from the previous year.
Wear something red.
In Chinese culture, red is a color for good luck, happiness, vitality, and long life. Wearing red clothes on New Year's Day is believed to attract good luck.
Eat "lucky" foods.
Followers of Chinese traditions eat foods that are considered lucky in Chinese culture. This belief is based on the food's name, appearance, and nature. Lucky foods include fish, tangerine, oranges, and noodles.
Don't cut or wash your hair on New Year's Day.
Washing or cutting your hair on New Year's Day is believed to wash away your good fortune or cut it short. If you have to cut or wash your hair, followers of Chinese traditions may advise you to do it before or after New Year's Day.
Open your windows.
Opening the windows of your home on New Year's Day is believed to attract good luck and blow away the bad days of the previous year.
Don't sweep the floor or take out the trash on New Year's Day.
If you sweep the floor or take out the garbage on New Year's Day, it's believed that you'd be sweeping away wealth and dumping prosperity away from your life.
Bring Good Fortune to Our Veterans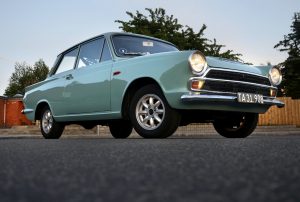 Be a bringer of good fortune to our veterans on Chinese New Year's Day. Simply donate your old and unwanted vehicle to us at Veteran Car Donations. We'll use your donation to improve the lives of the struggling veterans and their families in your community.
Our team will sell your auto through an auction and use the proceeds to support the life improvement programs and services of our veteran-focused charity partners. These IRS-approved 501(c)(3) nonprofits use the funding to provide their beneficiaries with free quality health care, financial aid, housing assistance, employment opportunities, family support, educational scholarships, psychotherapy services, and many other benefits.
As our way of showing our gratitude for your gift, we'll promptly send to you by mail the 100% tax-deductible sales receipt of your auto after its sale. This receipt will entitle you to claim the maximum tax deduction based on your vehicle's selling price or value when you file your federal income tax return in the next tax season.
We'll also be hauling your vehicle away without charging you a single dollar and at a date and place most convenient to you.
However, the best reward you'll get is the priceless feeling of satisfaction, knowing that your act of charity will help uplift the lives of our neglected and suffering heroes.
We take almost all types of vehicles, including those that are barely running and with damaged parts. As long as the automobile you're donating is not stolen, abandoned, or a total wreck with very little or no value, we wouldn't have a problem accepting it.
There's also no problem as far as your location is concerned. We can collect your donation anywhere in the United States since our vehicle donation program covers the entire country.
For more information regarding our donation program, including our quick and easy donation process, check out our FAQs page. If you have any questions or concerns, feel free to call us anytime through our toll-free hotline at 877-594-5822. You may also leave us a message here.
Transform Lives on Chinese New Year's Day!
You can make a huge difference in the lives of the hurting heroes residing in your community. Celebrate Chinese New Year's Day with a car donation for their benefit. Call Veteran Car Donations at 877-594-5822 or fill out our secure online donation form now!