September 2, 2019
6 Tips for the Perfect Labor Day BBQ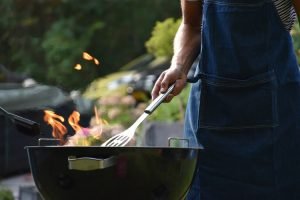 With the hot days of summer coming to a close, we can't help but wish we could bottle up the sun, the smell of freshly cut grass, and the adventures we made with the people in our lives so that we can save them all for the seasons ahead! However, as we say goodbye to the hot days of summer and welcome the cooler days of fall, we find ourselves celebrating Labor Day weekend by hosting our own BBQ!
What Are the 6 Tips for the Perfect Labor Day BBQ?
The long Labor Day weekend is coming up, and almost everyone is getting their grill spaces ready for Labor Day BBQ! Hosting your own party can be quite overwhelming at times. However, if you're excited to make yours a hit from beginning to end, you'll need to check out our six tips for the perfect Labor Day BBQ.
Plan everything ahead of time.
First, you need to know who you'll be feeding. Before you plan your menu, find out if you'll have guests with food allergies. This way, you can provide them with alternative food choices. Also, you'll need to be precise about your list of ingredients before you purchase them so that you won't have to start the party only to realize that you've forgotten to buy a few other items.
Grill the food, not your guests.
Hosting a big cookout in the last few days of summer would mean that you'd need to have plenty of shaded areas at the party venue to keep everyone cool and comfortable.
Light up the scene.
If your day party continues even after the sun goes down, you might want to install some string lights around the deck in addition to your traditional outdoor lighting to give you just the right touch of ambiance and visibility. Also, keep your guests warm in the cool summer evening by having a fire pit ready. However, be sure to check your local fire ordinances first and watch the kids gathering around torches.
Keep the nighttime bugs out.
Your guests won't be having a great time with those pesky bugs feasting on them. You'll need to keep your uninvited guests out by using chemical spray bug repellent, torches with citronella oil, and citronella candles.
Set up areas for mingling and entertainment.
Dining tables are great, but if you want to help your guests mingle without having to stick to your dining tables, you'll need to set up a few chairs, benches or standing tables around the corners of your yard so that people can move around and mingle over a snack or some quick drinks. Backyard games such as cornhole or a huge Jenga set would be awesome to keep kids and adults entertained.
Avoid cup confusion.
Cup confusion should be avoided, and a great way to do this is to have your guests label their glass. You can prepare small tie-on name tags that they can attach to their wine glasses or some chalkboard paint labels if you want to.
Donate a Vehicle to Help Our Needy Veterans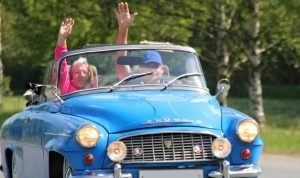 We love our veterans, and we can't thank them enough for their invaluable service for our country. If you truly want to show them your appreciation, the best way to do so is to help them overcome the challenges of transitioning to civilian life.
You'll be able to do that if you donate a vehicle to Veteran Car Donations.
We'll auction off your donated vehicle and use the generated funds to support the critical programs and services that are being provided by our IRS-registered 501(c)3 charity partners to deserving veterans. Thanks to your vehicle donation, our nation's heroes will have a chance to receive:
Free mental health care
Mortgage-free and specially adapted housing
General transitioning assistance
Job training and mentoring
Educational scholarships
Career development services
Employment services
In return for your charitable contribution, you will receive from us a 100% tax-deductible receipt following the sale of your donated vehicle. This receipt will entitle you to claim a top tax deduction in the next tax season. Moreover, you'll also get to enjoy our free pickup and towing services and our quick, convenient, and no-paperwork donation process.
If you're ready to donate today, you can get started by filling out our online donation form or calling us at 877-594-5822. We accept donations of nearly all types of vehicles regardless of age and whether they're in good running condition or not. You can also make your donation wherever you are in the United States since we have vehicle donation programs in all 50 states.
For more information on our car donation program, check out our FAQs page. For inquiries, you can call us at our toll-free hotline or send us a message online.
Make a Difference in Our Heroes' Lives with Your Car Donation!
It's about time we serve the heroes who served us first. Call us at 877-594-5822 and make a difference in the lives of our struggling heroes with your car donation!