March 24, 2022
Plan What to Do Before a Disaster Strikes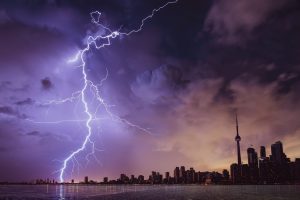 We can't always determine where the next weather-related emergency will strike. This type of emergency can include hazardous conditions brought about by thunderstorms, hurricanes, tornadoes, large hail, flooding, and flash flooding, as well as freezing rain, sleet, snow, and strong winds due to winter storms.
The good news is that more Americans are becoming better prepared for weather-related emergencies, including power outages, according to the Federal Emergency Management Agency (FEMA). In its September 2020 annual survey, the agency says 68% of those surveyed have taken three or more basic actions to prepare, which was a 6% increase over the previous year's estimate. Elaborating, FEMA says 81% of those surveyed have gathered supplies; 65% have sought preparedness information, and 48% have created emergency plans.
Knowing how to respond to weather-related emergencies can help protect you and your family. One of the first steps you can take to prepare for these potentially catastrophic events is by seeing to it that your home is well protected from weather-related hazards. Even basic home preparation for weather-related emergencies can help you stay organized and safe while minimizing panic.
To help you and your family prepare for weather-related emergencies, Veteran Car Donations shares six safety tips:
Have an emergency supply kit ready.
An emergency supply kit that you can just grab and take along can save you precious time. Each member of your family should have one prepared. The kit should contain essentials such as food, water, clothing, and medicine. 
Know nearby evacuation centers.
Your community may designate certain places as evacuation centers in case severe weather produces hazardous conditions. Familiarize yourself with these locations as well as the quickest ways to get there. 
Consider your unique needs and those of your family members.
Major factors to consider in your plans are medicines, foods, and other items relating to disabilities, age, medical conditions, and the dietary needs of your family members.
Repair vulnerable sections of your roof.
Inspect your roof and identify vulnerable or weak sections.  Reinforce these areas so you can minimize the risk of your roof caving in due to a severe weather condition.
Board the windows and doors.
If there's an oncoming hurricane, consider boarding your doors and windows. This can serve as added reinforcements and can prevent outside objects from getting through.
Keep loose or light items in a secure room.
Take any items that can easily be lifted by heavy winds. Store them in a secure and windless area so they won't turn into flying hazards later on.
Turn Your Unwanted Car Into an Instrument of Hope
While it always pays to be prepared, we can't be ready for everything that life throws at us. This is the case for many of our troops after they leave the service. Many of them end up homeless, unable to find jobs to support themselves and their families, and suffering from service-connected disabilities as well as physical and mental illnesses. 
If you've got a vehicle that you're not using anymore, you can use this to help those veterans who are living miserable lives in your area. All you have to do is hand over that car to us at Veteran Car Donations. We will use your donation to provide much-needed support for those suffering veterans.
We'll auction off your automobile, with the proceeds going to some of our nation's leading military and veteran nonprofit organizations that are in partnership with us. These IRS-certified 501(c)(3) nonprofits use the funding that we give them to provide deserving veterans with free quality health care, financial aid, housing assistance, employment opportunities, family support, educational scholarships, psychotherapy services, and many other benefits.
You won't be going home empty-handed after making your donation. You'll reap great rewards, including getting entitled to claim the maximum tax deduction in the next tax season. You'll also benefit from the free towing service we will provide you wherever you are in the country.
However, the best reward you'll get is not a material thing. It's the priceless feeling of joy and satisfaction, knowing that your donation will be used to give our nation's unsung heroes the decent and dignified life they fully deserve.
Veteran Car Donations accepts almost all vehicle types regardless of their age or condition. You can donate even a damaged sedan or a truck that's no longer running.
To get to know our quick and easy donation process and other relevant information, feel free to visit our FAQs page. You can also call us anytime through our toll-free hotline at 877-594-5822 or message us here if you have inquiries or concerns you want us to address.
Reach Out to Our Hurting Heroes Today!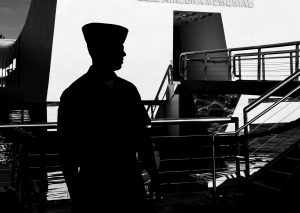 Partner with us at Veteran Car Donations and let's give your old car a new and worthy purpose. Your car donation will help a lot in improving the living conditions of our nation's neglected heroes. Call us at 877-594-5822 or fill out our secure online donation form now!