October 13, 2020
7 Best Remote Jobs for Veterans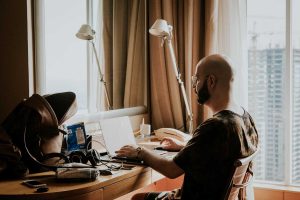 Veterans looking for work now have many options with telecommuting becoming more and more in-demand. Working from home offers numerous benefits. Aside from giving our former troops flexibility and comfort, working from home can be a huge money saver for them since they no longer have to pay for transportation, lunch, and probably even the clothes they wear.
Here's a list of the best seven remote jobs for veterans: 
Computer systems
(System performance architects, computer system network engineers, quality assurance specialists, and virtual systems analysts)
Professionals in the virtual computer systems field are mainly tasked to help companies install, upgrade, and manage their information technology infrastructure. Employers often hire candidates who are proficient in programming and IT, as well as those with good communication and analytical skills.
Information security
(Information security engineers, incident response information security analysts, information security program managers)
For veterans who still the burning desire to protect their fellow Americans, or at least, U.S. companies, getting a job in the information security field would be a good move. Information security professionals are the ones responsible for protecting websites, networks, and data from unauthorized access and theft; investigating security breaches and other cybersecurity incidents, and restoring business operations. It is also their job to coordinate with other teams to prevent the risk of security threats.
Business operations
(Business analysts, operations research analysts, operations managers)
Telecommuting in the world of business operations means helping companies increase profit and decrease costs. If part of your job responsibilities in the military involved researching, analyzing information, and developing efficient strategies, then you might consider applying for a position in this field. You need to know, however, that it can be a demanding area. You'll lead a team, conduct performance reviews, generate financial reports, and develop ways to grow the business.
Technical support associates
Anyone who's tech-savvy and enjoys assisting others can perform well as a remote technical support associate. Since we're now living in the age of advanced technology, the need for specialists to troubleshoot technical problems continues to increase. 
Call center agents
With call center positions only requiring a stable internet connection or phone line, call center agents are easily among the top remote jobs available for vets and civilians alike. If you see yourself as someone patient, who has good problem-solving skills, and can deal effectively with temperamental people, getting into the call center industry might be an excellent decision. Just make sure that you're fully ready to hear countless complaints every day.
Online tutoring
If the thought of teaching kids or teens without having to leave your house fascinates you, how about giving online tutoring a go? Not only will you be choosing your own schedule and save on gas, but you'll also spare yourself the headache of a noisy classroom.
Virtual assistant
It's not uncommon for employers to hire someone who can help them organize their daily schedule, remind them about important meetings, answer emails, and arrange travel plans. Most of the time, employers prefer candidates who are keen to details, can perform well under pressure, and have impressive time management skills.
Help Needy Veterans Get Jobs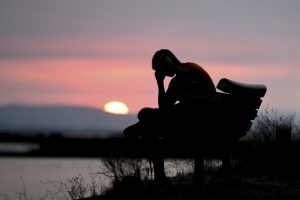 Transitioning to a civilian lifestyle is never easy for our former servicemen and servicewomen. Looking for a decent job is their top priority. Although veteran unemployment rates have gone down over the years, there are still a large number of our former service members who are still struggling to find stable and decent jobs.
Unemployment is just one of the common problems faced by many of our veterans. Some are heavily burdened by their service-connected disabilities and mental health disorders while others suffer from homelessness and extreme poverty due to lack of support.
If you have a run-down commuter car that you no longer want, you can use it to provide life-changing benefits to our struggling heroes. All you have to do is to donate that vehicle to us at Veteran Car Donations. We'll sell your vehicle through auction and transfer the proceeds to our charity partners. These IRS-certified 501(c)3 nonprofit organizations use the funding to deliver vital programs and services to their veteran beneficiaries, providing them employment opportunities, financial assistance, free medical treatment, family support, and other essential services.
While your charitable contribution will provide needy veterans and their families with the assistance they badly need, you, too, will benefit from your charitable contribution. You'll get to enjoy our free towing service and our quick and convenient donation process where you don't have to do any paperwork. On top of that, you'll have the privilege of receiving a top tax deduction in the next tax season.
We accept almost all types of vehicles, regardless of their age or condition. You'll also be delighted to know that we offer free pick-up and towing service in all 50 states.
If you're interested to learn more about our vehicle donation program, feel free to visit our FAQs page. If you have any questions or concerns, call us at 877-594-5822. You may also send us a message online and we will get in touch with you as soon as we can.
Do This Good Deed Today
Do something that you can be proud of for the rest of your life. Impact the lives of our heroes with your car donation. Call Veteran Car Donations at 877-594-5822 or click this link to make your donation now!