July 30, 2020
7 Meaningful Ways to Spend International Day of Friendship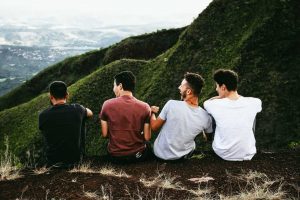 If you have friends from other races or countries, the special day to reach out to them and cultivate your friendship is on July 30th. It's the International Day of Friendship!
This holiday was created by the United Nations in 2011 to promote peace and unity among the peoples and communities of the world regardless of their skin color and creed. The U.N. uses the occasion to remind the public that everybody can be friends despite differences in cultures, principles, beliefs, and interests. Just because two individuals hold opposing points of view doesn't mean that they can't be buddies.
Perhaps, the best thing about the International Day of Friendship is that it brings us closer to our friends. Even if you constantly text or call your closest pals, or you're hanging out together at least once a week, you have no reason not to celebrate this day with them. Besides, don't you just want to make new memories to laugh about in the future?
If you still haven't decided on an activity, here are some ideas that might inspire you:
Wear friendship bracelets.
Who says friendship bracelets are only for kids and teens? Grownups can also wear them with pride!
Let your bestie know how lucky you are to have them by handing them a bracelet that matches with yours. It doesn't have to be all that fancy — handmade ones are much more appreciated, actually.
Write a letter.
Remember in middle school when you and your best friend would exchange silly notes in the classroom? Relive those moments, but this time, make it a heartfelt note. Tell them what you love about your friendship. Thank them for always having your back, and don't forget to make them laugh with your inside jokes.
Take a stroll down memory lane.
And we mean literally! Spend the day revisiting the places you've frequented when you were young. Add excitement by recreating any photos you have on those spots!
Get involved in charity.
Think of a cause that you and your friend care passionately about and look for a local charity that advocates that cause. Ask if they accept two friendly volunteers who'd love nothing more than to extend their hands.
Let the whole world know.
Warm your friend's heart by posting a photo of you together on Facebook, Twitter, or Instagram. Be sure to include a touching caption that will make everyone else go "awwww."
Explore a new hobby.
What's one thing you and your buddy have always wanted to try but would end up canceling because of your conflicting schedules? Well, now's the perfect time to finally pursue it! Whether it's golfing, sculpting, gardening, or co-writing a fictional story, nothing's stopping you now!
Surprise your friend with a present.
No need to spend lavishly — your bestie will appreciate anything that's coming from your heart. Bake them your specialty cookies, hand them a box filled with their favorite treats, or go old school by giving them digital copies of songs you used to sing together way back in your teen years.
Do Something Extra Special on This Special Day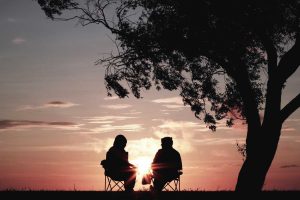 While International Day of Friendship is all about celebrating the bond you have with your friends from other races and cultures, it can also be an opportunity to make our vets smile. Remember that it's because of them and their service to our nation that you and your buddies are now living peacefully. Your old and barely running vehicle is pretty much all that's needed to enable them to uplift their lives.
All you have to do is to donate your clunker to us at Veteran Car Donations. We'll auction off your donation and use the proceeds to support the programs and services of our charity partners. These IRS-approved 501(c)3 nonprofits cater to destitute veterans, providing them with employment opportunities, medical treatment, housing assistance, education scholarships, mentoring, psychological services, financial aid, and many other benefits.
For doing your part to make a difference in the lives of our former troops, it would be our pleasure to reward you with a handsome tax deduction. We'll send you by mail or e-mail your 100-percent tax-deductible sales receipt a few weeks after the sale of your auto donation.
We'll also haul off your unwanted car at your preferred date, time, and location without costing you a single dollar!
To get to know the various types of vehicles we gladly accept in our program, check out this page. For more information on car donations, our process, and tax deductions, head over to our FAQs page. Feel free to send us a message or reach us at 877-596-5822 if you have any questions or concerns.
Transform Lives with Us Today
Why keep an ancient clunker to rot in your garage when you can give it a new and noble purpose by handing it over to us? Turn it into a life-transforming instrument now. Call 877-594-5822 or fill out our online donation form to begin the process now!