May 14, 2020
7 Ways to 'Cure' Your Coronavirus Cabin Fever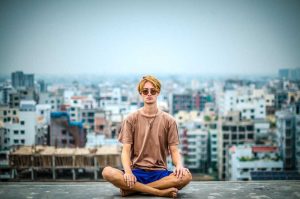 With the novel coronavirus plaguing the United States and other parts of the world, all of us are asked to cooperate with the government's efforts to curb the pandemic.
One of the orders issued by state authorities in this regard is for people to stay at home. Non-essential businesses have also been mandated to temporarily shut down and transition their employees into a work-from-home set-up if possible. All these measures were meant to prevent the spread of the disease, which is transmitted by human-to-human contact. 
With weeks cooped up indoors, it comes as no surprise that many Americans find themselves suffering from cabin fever, a condition where an individual is excessively stressed out by extended periods of isolation. If you are feeling particularly prickly and irritated, it may be more than simple boredom that plagues you. It could be cabin fever. 
Ways to Deal with Cabin Fever
Apart from the normal stress of being stuck indoors, there are several signs that you're suffering from cabin fever. Some of the symptoms include restlessness, lethargy, sadness, trouble concentrating, lack of patience, food cravings, lack of motivation, social isolation, difficulties waking up, frequent napping, and inability to cope with stress. 
While all these seem bleak, there are ways to counter the cabin fever you're feeling while in quarantine. Here are just a few solutions: 
Eat healthy meals.
Even though you need some pick-me-up foods like desserts and junk food to lift your mood, it is advisable to balance them with nutritious food as well. Too much intake of unhealthy food will only add to your feeling of sluggishness and will not help your overall sense of well-being. 
Exercise.
Regular physical activity boosts your mood and stimulates your senses. Being able to exercise gives you a sense of control over your body. Try indoor exercises or jog around. Make sure to take the necessary precautions to stay safe. 
Get enough sleep.
While it is tempting to binge on your favorite shows every night because you don't have to wake up to commute or drive to work the next morning, you should still get enough sleep to improve your metabolism and health. 
Break the monotony.
If you're feeling claustrophobic but can't go outside, try setting up your lunch fare on a blanket on the floor and do it picnic-style. Let the sunlight in through the windows and get as much of the outdoor feel as you can. You can also do this in your backyard if you have one. You can do a lot of routine things in different ways to add a little excitement to your day. 
Learn a new skill.
As part of efforts to support communities during the COVID-19 pandemic, many websites now offer free online courses on a variety of subjects. You can learn arts and crafts, new languages, cooking, baking, and even playing a musical instrument. Explore these opportunities while you have the time to do so. 
Marie Kondo your stuff.
With time on your hands, you can declutter your closets and sort your stuff into different piles. Take inspiration from Marie Kondo and your favorite lifestyle gurus to get rid of the excess and start afresh. It will give you an amazing feeling after the pandemic is over. 
Talk to people.
Whether you're in your apartment alone or at home with your family, take time to connect and talk about the things that bother you, as well as the things that bring you joy. Social distancing does not equate to social isolation. Even though you're indoors, you have every tool to reach out to your friends and loved ones. 
Extend a Helping Hand to Our Struggling Vets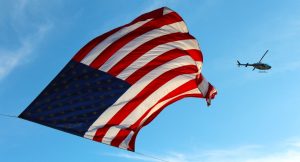 Staying indoors as frontliners fight the contagion gives you time to reflect and focus on the things that matter. While you struggle to deal with the bleakness of the situation from the safety of your own home, others do not have the same luxury. Among them are our suffering former servicemen and servicewomen.
Many of our veterans have apparently been forgotten by society and left on the streets, hungry, homeless, stricken by poverty and defenseless against COVID-19 and other threats to their health and well-being. These are the men and women who risked their lives to protect ours.
As you seek to find a purpose for decluttering your closets and your garage as you deal with cabin fever, we urge you to extend a helping hand to our needy veterans. You can do this by simply donating an unwanted vehicle to us at Veteran Car Donations.
We'll have your donation auctioned off, with the proceeds going to nonprofit organizations that we are in partnership with. These IRS-approved 501(c)3 nonprofits use the money to provide struggling veterans and their families with financial assistance, free medical treatment, employment opportunities, family support, and other essential services.
You will also benefit from your charitable contribution since you'll get to enjoy our free towing service wherever your vehicle is located in the country. You'll also enjoy our quick and convenient donation process where you don't have to do any paperwork. On top of that, you'll have the privilege of receiving a maximized tax deduction in the next tax season.
You can safely make your donation to us without leaving the comforts of your home. We've taken certain steps to protect our donors at all times during the donation period. Read about it here.
If you have any questions or concerns, feel free to call us at our toll-free hotline 877-594-5822 or you may send us a message here. Check out our FAQs page for more information on our donation program. 
Show Our Heroes They're Not Forgotten
Show the suffering heroes in your area that they are not forgotten. Donate your extra car to Veteran Car Donations by calling 877-594-5822 or filling out our online donation form now!