May 1, 2020
Advice on Coronavirus for Those with Compromised Immune Systems – Know the 3 Ways of Protecting Yourself from COVID-19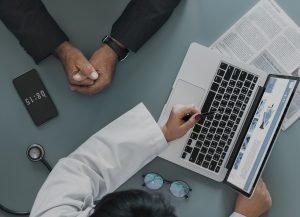 First appearing in Wuhan, China in December 2019, the novel coronavirus has taken the world by storm. Health experts worldwide are exerting their best efforts to fully understand, contain, and protect people from the deadly and fast-spreading viral disease, which was eventually declared by the World Health Organization (WHO) as a pandemic.
COVID-19, as the disease is named by the WHO, is highly transmittable. It has affected almost all countries in the world, with cases approaching 2 million and deaths in the hundreds of thousands.
With symptoms ranging from mild to severe, everyone's immune system handles the virus differently when it enters the body. Most victims experience flu-like symptoms while others have more severe symptoms, requiring hospitalization.
While it can infect anyone, there are certain groups of people who have been identified to be more at risk from COVID-19. Elderly individuals who already have underlying health issues or people who are suffering from a weakened or compromised immune system have proven to be more vulnerable to the virus. They've been observed to be more at risk of dying.
The 3 Ways of Protecting Yourself from COVID-19
If you have a health condition or if you belong to the age group determined to be more vulnerable to the coronavirus, then you need to be on guard as much as possible. Don't risk getting infected. COVID-19 is devastating to people whose immune systems are already weak and compromised.
Check out the tips below on how you can protect yourself (and others) from this disease.
As much as possible, stay at home.
With all the lockdowns and quarantines going on, you should be at home together with your family. If your city or state hasn't imposed any quarantine measures, voluntarily stay at home as much as possible. Have other people do errands for you. Don't risk going outside and interacting with other people unless there is an absolute need for this. When you need to go out, be sure to wear a face mask and practice social distancing. Be mindful that some infected people don't show any symptoms at all and could transmit the disease to you if you are not careful.
Sanitize and disinfect yourself regularly.
Wash your hands properly and disinfect objects and surfaces that you commonly use. Make sure anyone coming into your home sanitizes their hands first before touching anything. This will help limit spreading the virus. Spray disinfectant or wipe down with alcohol common surfaces such as handles, doorknobs, tables, and counters.
Boost your immune system.
Do what you can to help your immune system in its fight against all possible infections, not just COVID-19. Boosting your immune system is one of the best ways you can help protect yourself if you're a high-risk individual. Take vitamins, get enough sleep, put in the right amount of exercise. Don't let yourself get too stressed as well, as it's been shown that stress diminishes your immune function. 
Pandemic Makes Things Worse for Our Struggling Veterans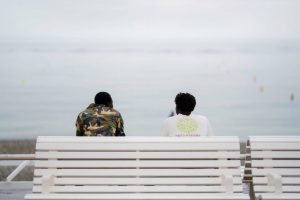 Among those who are at high risk of contracting COVID-19 are our aging military veterans. Many of them were already facing hardship even before the coronavirus outbreak. The pandemic just made things worse for them. These are our former servicemen and servicewomen who are suffering from poverty, homelessness, unemployment, service-connected disabilities, and illnesses including mental health issues.
You can show your compassion to our nation's heroes by simply donating your unwanted car to us at Veteran Car Donations. We'll put your vehicle up for auction, with the proceeds going to our veteran-focused non-profit partners. These IRS-certified 501(c)(3) non-profit organizations use the funding that we provide them to deliver financial assistance, free medical treatment, employment opportunities, family support, and other essential services to their veteran beneficiaries and their families.
You will also benefit from your charitable contribution since you'll get to enjoy our free towing service, which is available in all 50 states. You'll also enjoy our quick and convenient donation process where you don't have to do any paperwork. On top of that, you'll have the privilege of receiving a maximized tax deduction in the next tax season.
We accept almost all vehicle types, including those that are no longer working properly.
If you have any questions or concerns, feel free to call us at our toll-free hotline 877-594-5822 or you may send us a message here. Check out our FAQs page for more information on our donation program.
Time to Give Back to Our Heroes
It's time to give back to those who have sacrificed so much to ensure our freedom and security. Partner with us at Veteran Car Donations by making a vehicle donation. Call us at 877-594-5822 or fill out our online donation form now!