August 7, 2020
Consider Babysitters, After School Clubs, After School Transport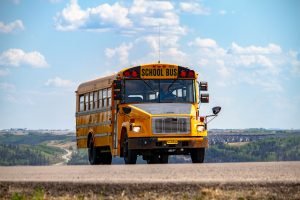 When schools reopen, your kids may finish their school day while you're still in the office. There will even be times when your kids will have their school day cut short due to heavy snowfall, early dismissal, and other activities.
These can catch you off guard, especially if you can't immediately leave work to fetch your kids at school.
For parents who are both working, the solution to this common problem lies in after-school care for their kids. After-school care comes in different forms. It can be a family member who's usually home early in the day or a babysitter who can keep an eye out for your kids while you're at work.  
You can also enroll your kids in after-school programs that are meant to provide them with learning opportunities, skill development, or recreation with other kids. After-school programs aren't for free though, so if you're tight on budget, you might want to consider getting a babysitter instead, which is the cheaper option.
If you've got a bit more leeway on your spending, sending your kids to after-school care programs can be more beneficial and productive compared to getting a babysitter. Such programs will help them develop their skills in certain areas or even encourage them to learn new ones. Decide what you think is best for your children and what suits your needs the most.
Your Kids' Transport Options
Parents who can temporarily leave work probably won't have to worry much since they can simply fetch their kids and bring them home. However, those who are stuck at work will need to look for transport services for their kids that are safe and reliable.
You may want to hire a nanny or babysitter. Some of them have their own cars and can fetch your kids from school if you're comfortable with them doing so.
For after-school programs, check if your kids' school has such programs. See if you can contact parents who have kids enrolled in the same school where your children are studying. You may ask them how they ensure after-school care for their young ones. Some of these parents may even volunteer to fetch your kids from school to your home.
How to Decide Your Child's After-School Care Options
Deciding which after-school care options to take isn't easy. Some kids find it more enjoyable (and even productive) to spend time with a babysitter or a nanny. Don't force your children to join groups if they are shy or introverted by nature,
Other children thrive in an environment where they can mingle with other kids. Some programs offer sports-based activities, too.
What you need to do is to find after-school options that can make everything less stressful for you and your school kids.
Our Veterans Need After-Service Care, Too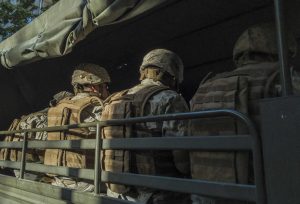 If you can provide after-school care for your kids, it would be wonderful if you can also contribute to providing after-service care for the veterans in your community. Many of our former troops are suffering from service-connected disabilities and illnesses, including mental health disorders, unemployment, lack of support, and homelessness due to extreme poverty.
You can easily extend them a helping hand. All you have to do is to donate any vehicle you no longer need to us at Veteran Car Donations.
We can turn your clunker into a powerful instrument that can uplift the lives of the veterans residing in your community. Once we've collected it, we'll sell it at a top auction house in our network. We'll then distribute the proceeds from the sale to our IRS-approved 501(c)3 nonprofit partners.
The money will help them provide their beneficiaries with a range of benefits such as quality health care, financial aid, housing assistance, employment opportunities, family support, educational scholarships, psychotherapy services, and many others.
You will also receive your share of rewards as our donor. We'll provide you with a tax-deductible receipt days after your vehicle is sold at auction. You can use this to claim a top tax deduction in the next tax season.
We'll also haul off your car for free at a date and place of your choice. There's no place in the U.S. where we can't reach you since we operate throughout the country.
It may also interest you to know that we take almost all types of vehicles, including those that are damaged or hardly running.
For inquiries, you may leave us a message here or give us a call at 877-594-5822. Feel free to visit our FAQs page to learn more about our donation process and other important details.
Get in Touch with Us Today!
It only takes a simple auto donation to transform the lives of the destitute veterans and their families in your area. Don't forget that they are our nation's heroes who fought for us to ensure that we continue living and thriving in a free and secure country. Thus, they deserve every assistance we can provide them.
What are you waiting for? Call us at 877-594-5822 or fill out our online donation form now!