February 9, 2021
Welcome to the New Normal!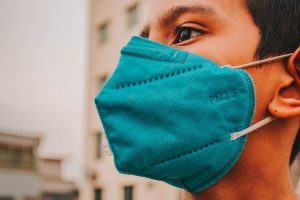 Whether we like it or not, masks are now a part of our new normal. When going to work or even when going grocery shopping, you have to wear a mask to protect yourself and others from the COVID-19 pandemic that continues to infect millions and kill hundreds of thousands of people worldwide nearly a year since it hit us.
Even though authorities here in the United States have started administering anti-COVID-19 vaccines on select groups of vulnerable individuals, it will take quite a long time yet before most of our population will get the vaccine. In the meantime, health authorities are still advising people to wear masks when outside their homes to prevent possible coronavirus transmission.
Wearing a mask can significantly reduce your potential exposure risk from a person with COVID-19, whether they're showing symptoms or not. The mask you're wearing will also prevent you from transmitting the virus to others if you're the one who's unknowingly infected.
The Best Face Mask in Every Situation During the Pandemic
As we continue to live with the constant threat of COVID-19, it's important to pick out the best face mask to use that will give you ample protection against the virus and help you safely walk the streets of your city. If you're looking to find the best face masks to use in every situation during the pandemic, check out this list of different types of masks:
Surgical or disposable face masks
A surgical face mask, which is also called a disposable face mask, is widely used by many. Both essential and non-essential workers can be seen wearing this type of mask while walking, riding the subway, or going anywhere.
According to the FDA, surgical face masks provide enough barrier to the mouth and nose to prevent the virus from either sneaking out or entering your body. It's also inexpensive compared to a respirator mask and can be bought in bulk. It's worth noting, though, that people should not share this type of mask since it's a single-use mask. Reusing it may cause the spread of infection.
N95 respirator masks
It's best to use this medical-grade mask when exposed to riskier environments such as crowded places, or when working in a healthcare setting. An N95 mask helps filter pathogens and is very snug to the face. It's not an everyday mask, and it would be better to spare the limited supplies of this mask for our health front liners. Although experts haven't explicitly recommended these masks for regular use, they don't discourage those who do so.
Cloth face masks
People can also make masks made of cloth at home. However, they need to use the right material. This type of mask is convenient, especially for people who do not have the luxury to buy a bulk of disposable ones. These masks are safe to use for people who aren't physically unwell.
It's important to wash it before using it. Also, make sure that it is clean before reusing it to avoid contamination. Clean masks do not only help prevent the spread of the virus, but they can also help prevent "mascne" — or acne caused by wearing masks, especially dirty ones.
Face shields
This is not a mask, but it should be used together with any type of mask. It helps cover the eyes, which a mask can't offer. Face shields make it harder for you to touch your face, which is a good thing to avoid infection from any pathogens.
You might need a little time adjusting to wearing it, but it's worth it. It can be often reused and can be cleaned easily.
Show You Care for Our Veterans This Way
Wearing a face mask shows you care about the people around you. In the case of the struggling veterans in your community, a more concrete way of showing that you care for them is by donating any type of unwanted vehicle to us at Veteran Car Donations. Such a donation can help transform the lives of our former service members who are suffering from disabilities, illnesses including mental health conditions, unemployment, and homelessness due to lack of support.
Once we receive your auto donation, we'll have it auctioned off. We will then transfer the proceeds to our charity partners, enabling these IRS-certified 501(c)(3) nonprofits to render services to more needy veterans and their families living in your local area.
Your donated vehicle will help our nonprofit partners in providing them with quality healthcare, financial aid, housing assistance, employment opportunities, family support, educational scholarships, psychotherapy services, and many other benefits.
As our token of gratitude, we'll be sending you a tax-deductible receipt, which will entitle you to claim a maximized tax deduction in the next tax season. You will also benefit from our free pickup and towing services.
Aside from the material rewards in store for you as our donor, you'll also be privileged to enjoy a most satisfying donating experience, knowing that your act of charity will help transform the lives of our nation's heroes.
You can donate almost any type of vehicle whether in good condition or not. You can make such a donation anywhere in the country since our vehicle donation program covers all 50 states.
For more information about our vehicle donation program, you may browse through our FAQs page. Send us a message here if you have any concerns or inquiries, or give us a call at 877-594-5822. 
Make a Difference in Our Heroes' Lives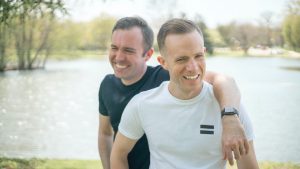 The COVID-19 pandemic has made life even more difficult for many of our veterans, and they badly need assistance. Your car donation will be enough to make a difference in the lives of our nation's heroes. Call Veteran Car Donations at 877-594-5822 or fill out our online donation form to make such a donation now!