January 18, 2021
On January 18th, Find Time to Reflect on MLK's Message of Justice and Equality for All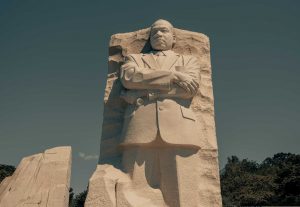 To celebrate the life and achievements of  Martin Luther King Jr., we commemorate Martin Luther King Jr. Day on the third Monday in January of each year.
This year, MLK Day falls on January 18th. The federal holiday does not always fall on King's birthday on January 15th. It has been a federal holiday since 1986. This means that it is an observed holiday for federal employees, as well as for many schools and businesses throughout the country.
It's a day when we take time to pause, reflect, and appreciate the efforts made by this influential American civil rights leader.
Martin Luther King Jr. was an activist for social rights and an American Christian minister. He gained fame for being a visible spokesman for the peaceful civil rights movement in the 1960s. Leading a life dedicated to love, justice, and equality for all, he stood up for those who didn't have a voice, taking part in several protests and movements against oppression and racism.
He cemented his role in history with his iconic "I Have A Dream" speech that he delivered on the steps of the Lincoln Memorial in 1963. He was assassinated on the morning of April 4, 1968.
Check out the 3 suggestions below on how you can best commemorate Martin Luther King Jr. Day on January 18th.
Listen to or read his 'I Have A Dream'
While this wasn't the only speech that King made, it's the one that made him famous. It's also a document that's still commonly being referenced in writing, movies, and other media today. Take time on January 18th to sit down, listen to or read his speech, and reflect on the message it brings.
Read his other works.
King's writings and other speeches hold just as much meaning and power. A few notable examples you should try reading are his Letter To Coretta, which he wrote in October 1960 from Reidsville State Prison, as well as his "Our God Is Marching On" speech, delivered on March 25, 1965, on the steps of the Alabama State House.
Share facts about MLK on social media
Help the people in your social media circle to get to know more about King. Share facts about his life, his work, and his beliefs on the social media platforms you use. It's a great way to help those who don't know much about this great civil rights leader and get more familiar with who he was and what he stood for.
Here's How You Can Help Keep MLK's Dream Alive
You can help keep alive King's dream of equality and justice for all by becoming a local hero in your area, especially for our disadvantaged veterans. It's heartbreaking to see many of our former service members living miserable lives due to homelessness, disabilities, mental health issues, and their inability to find decent jobs to support themselves and their families.
They certainly do not deserve this kind of life. After all, they're regarded as our heroes for the great sacrifices they've done for our nation in defense of our rights and security.
You have an opportunity to easily help them right now. All you have to do is to donate to us at Veteran Car Donations any vehicle that you no longer need and want to dispose of.
We'll put your car up for auction, with the proceeds going to our veteran-focused nonprofit partners. These IRS-certified 501(c)(3) nonprofit organizations use the funding that we provide them to deliver financial assistance, free medical treatment, employment opportunities, family support, and other essential services to their veteran beneficiaries and their families.
You will also benefit from your charitable contribution since you'll get to enjoy our free towing service.
On top of that, you'll have the privilege of receiving the maximum tax deduction in the next tax season.
Above all, you'll have the ultimate pleasure and satisfaction of doing something extraordinary that can help uplift the lives of our nation's heroes.
We take almost all types of vehicles, including those that are barely running and with damaged parts. As long as the car you're donating is not stolen or abandoned, we wouldn't have a problem in accepting it.
There's also no problem as far as your location is concerned. We can collect your donation wherever you are located in the country since our vehicle donation program covers the entire United States.
If you have any questions or concerns, feel free to call us at our toll-free hotline 877-594-5822 or you may send us a message here. Check out our FAQs page for more information on our donation program.
Be a Hero to Our Heroes on MLK Day!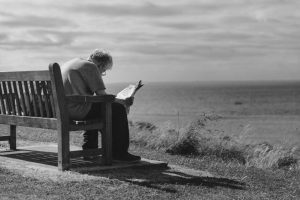 Find inspiration in the commemoration of Martin Luther King Jr. Day this January 18th by becoming a hero to our nation's struggling heroes. Your car donation will surely help improve their living conditions. Call Veteran Car Donations at 877-594-5822 or fill out our online donation form now!