November 27, 2020
Expect a Whole Different Shopping Holiday on November 27th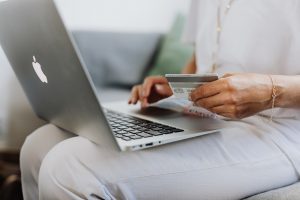 The Friday after Thanksgiving is one date holiday shoppers throughout the country always look forward to. Retailers will once again be offering hot deals and discounts that will undoubtedly attract swarms of shoppers in just a few minutes. Yep, we're talking about Black Friday, which is on November 27th this year!
While the Black Friday tradition has been changing over the years, this year's version might be the most distinctive one yet. With an ongoing pandemic, most people would feel much safer if they shop from the comfort of their homes. Under current circumstances, it wouldn't be surprising to see malls with little or no crowds at all.
As an indication of this, merchants have scrapped their pre-coronavirus plans. For instance, Walmart, the retail giant that traditionally begins its Black Friday shopping madness on Thanksgiving evening, has already announced that it will remain closed on Thanksgiving. Other big retailers that won't be opening their doors on Thanksgiving this November 26th include Target, Kohl's, Macy's, and JCPenney.
Just because your favorite stores may be limiting their shopping hours doesn't mean that you can no longer shop. Unless you've made a firm decision not to buy anything on Black Friday, you can always opt for alternatives, such as online shopping or curbside pickup. You might also want to keep an eye out for QR codes while you're browsing the internet or reading a magazine, as you can use these codes when the shopping holiday becomes more virtual.
Here are four possibilities that might take place on Black Friday:
Online retailers will have a field day.
Expect an influx of traffic and technical issues if you're planning to shop online. With a lot of Black Friday shoppers expected to resort to virtual shopping because of store restrictions, it's best to make a list of big-ticket items you want to purchase before doing your virtual shopping rounds.
It won't be limited to a single weekend.
Since Black Friday has pretty much turned into a month-long event of insane shopping, you can expect it to feel even longer this year. Thanks to the internet, anyone can stumble upon fantastic deals online during the whole month of November, or as early as October. Be sure to get your credit cards ready!
Some stores might set up a lottery system.
Even with in-store restrictions, merchants may still come up with effective ways to keep their sales going. For instance, a lottery system where customers can win a time slot to shop with less than 10 people might just work perfectly. Apart from eliminating the risk of virus transmission, shoppers wouldn't have to deal with long queues anymore. 
Certain companies might introduce virtual retail shops.
With virtual reality becoming more and more popular in America, there are a couple of companies that are now creating virtual spaces that make you feel as if you're actually shopping at your favorite stores. They provide shoppers the best of both worlds, literally. They have the technology to recreate any physical store and integrate it with virtual reality and video streaming, allowing shoppers to hunt for Black Friday deals without leaving their homes.
How About Making Black Friday Extra Special This Way?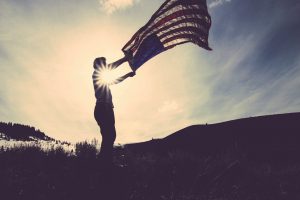 Would you like to do something extra special for this year's Black Friday? Instead of spending the entire day looking for great deals, how about sparing a few minutes of your time to help out the struggling veterans in your community? You can do this by simply contacting us at Veteran Car Donations and donating to us any vehicle you no longer need. When you do this, the suffering veterans in your local area will get an opportunity to turn their lives around.
We serve as the vehicle donation platform of IRS-certified 501(c)3 nonprofits that are committed to serving our nation's heroes who are currently going through various crises. We sell vehicles donated to us and use the proceeds to help fund the programs and services of these nonprofits. They provide deserving veterans with quality health care, financial aid, housing assistance, employment opportunities, family support, educational scholarships, psychotherapy services, and many other benefits.
As a donor, you get to enjoy valuable perks, one of which is a top tax deduction. You also don't need to pay for our pickup and towing service. We offer them for free in all parts of the United States.
Above all, you'll have the ultimate pleasure and satisfaction of doing something extraordinary that can help uplift the lives of our nation's heroes.
We take almost all types of vehicles, regardless of their age or condition. Apart from standard cars, we accept RVs, motorcycles, mopeds, boats, jet skis, golf carts, snowmobiles, company trucks, and many others. They don't even have to be in great shape.
For more information on our vehicle donation program, visit our FAQs page. Should you have any inquiries or concerns, you may call us at 877-594-5822 or write to us here.
Turn Your Extra Car into a Holiday Gift for Our Heroes
Turn your unneeded car into an early Christmas gift for our heroes. Call Veteran Car Donations at 877-594-5822 or fill out our online donation form now!