October 3, 2021
This October, Learn More about Breast Cancer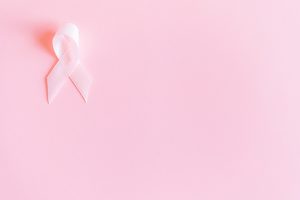 During this time, concerned individuals show their support for breast cancer patients and survivors by participating in fundraising events like charity walks, volunteering, or simply wearing pink ribbons. At the same time, women are reminded to take their annual mammograms to check for early signs of breast cancer.
Debunking the Most Popular Breast Cancer Myths
Since this month's campaign aims to raise awareness of breast cancer, Veteran Car Donations is here to dispel common misconceptions surrounding the disease. Here are six breast cancer myths:
Myth #1: Only women can develop breast cancer.
If you think men can't get breast cancer, think again. Indeed, men can be diagnosed with the deadly disease, although their risk is extremely low. You might be more surprised to learn that men do have breast tissue and that they can develop breast gland tissue from certain medications or abnormal hormone levels.
Myth #2: All lumps indicate breast cancer.
Contrary to popular belief, detecting a lump in your breast doesn't automatically mean that you have cancer. Most breast cancers don't cause lumps, especially during the early stages.
Many of these lumps are usually caused by cysts or scar tissue. There's no need to panic if you find one. As long as you're not noticing other symptoms such as breast swelling, nipple or breast pain, nipple retraction, and skin dimpling or irritation, you have nothing to seriously worry about. Still, you might want to consult your doctor if you notice any breast changes.
Myth #3: Only women with a family history of breast cancer are at risk.
Although these women have a higher risk of developing breast cancer, studies show that only 10% of those who have been diagnosed with the disease have a family history. The studies reveal that nearly two-thirds of cancer-afflicted women don't have any history, suggesting that lifestyle and environmental factors can be the main culprits.
Myth #4: You can't lower your risk of breast cancer.
The truth is, there are many things you can do to reduce the chances of you getting breast cancer. You can start by incorporating cancer-fighting foods into your diet, maintaining an active lifestyle, limiting your alcohol intake, performing routine breast self-exams, and stopping the habit of smoking.
Myth #5: Mammograms can cause breast cancer to spread.
While there's a small dose of radiation involved in mammograms, the risk of harm from this exposure is low. Mammograms have saved many lives. Since they can detect breast cancer in its early stages, many women can seek treatment as soon as they get diagnosed with the disease. And, earlier treatment means greater odds of beating the disease.
Myth #6: Antiperspirants, hair dyes, and cell phones can lead to breast cancer.
Someone might have told you or you probably read online not to use antiperspirants and hair dyes allegedly because of their cancer-causing chemicals. Or perhaps, you've been warned not to keep your phone in your breast pocket "due to its radiation."
All of these are simply myths. No products can cause breast cancer. Your genes, lifestyle, and environment are what you should be looking out for.
Brighten the Lives of the Hurting Vets in Your Community
As people across the globe reach out to breast cancer patients or spread the word about breast cancer in observance of Breast Cancer Awareness Month this October, let's not forget about our former service members many of whom are also in desperate need of assistance. They are our veterans who are struggling to find jobs, have no homes to live in, and those who are suffering from service-connected disabilities and illnesses, including mental health issues.
You can help turn their lives around by simply donating an unwanted vehicle to us here at Veteran Car Donations. We'll auction off your auto, with the proceeds going to our nonprofit partners. These IRS-approved 501(c)(3) nonprofits use the funding to sustain their delivery of life-enhancing services to their beneficiaries.
Thanks to your charitable gift, the needy vets in your area will be able to receive free quality health care, financial aid, housing assistance, employment opportunities, family support, educational scholarships, psychotherapy services, and many other benefits.
Donating to us will be a rewarding experience for you. We'll collect your car for free and wherever it's located in the country. We'll also handle all the paperwork on your behalf and mail you the 100% tax-deductible sales receipt of your car days after its sale. This receipt will make you eligible to receive a top tax deduction in the next tax season.
Best of all, you'll find joy and satisfaction, knowing that you'll be helping our hurting heroes get back on their feet.
We accept almost all types of vehicles, including those that are no longer running properly. For more information on our donation process, including our quick and simple donation process, just head over to our FAQs page. If you have any questions for us, feel free to reach us at 877-594-5822 or send us a message here.
Ready to Transform Lives with Us?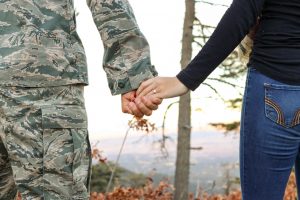 Use Breast Cancer Awareness Month as an opportunity to support not only the cancer-stricken individuals but also the disadvantaged veterans in your community. Call Veteran Car Donations at 877-594-5822 or fill out our online donation form now!