June 6, 2021
Who Needs a Gym When You Have a Garden?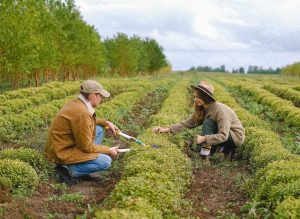 Gardening is more than just taking care of plants — it's a great way to spend time with nature, get vitamin D, and shoo stress away. Oh, and it can help you lose weight, too!
Whether it's pulling out weeds, mowing the lawn, or walking back and forth carrying a sack of mulch, gardening can get you melting those fats off.
In fact, the American Heart Association counts gardening as a moderate exercise, saying that it can burn the same number of calories as going to the gym would. The American Horticultural Therapy Association shares a similar view. According to the group, gardening is an ideal form of workout since it combines strength, flexibility, and endurance.
Gardeners couldn't agree more. Digging or carrying gardening materials will require considerable strength while bending to pick weeds or reaching up high can improve your flexibility. Anyone who has spent eight hours working in their yard knows it takes a lot of endurance to make it through the day.
Think of gardening as the world's best-kept workout secret. It's like going to the gym but with extra benefits, such as beautifying your yard and producing good food.
To celebrate National Gardening Exercise Day on June 6th, get ready for some major sweat sessions with your plants! Ditch those power tools and do it the old school way with your manual mower and shears instead! Your body will be glad you did.
Here's How You Can Exercise While Taking Care of Your Plants at the Same Time
If you're someone who isn't so fond of outdoor activities or gardening, in particular, your mind might change after taking part in National Gardening Exercise Day.
However, if gardening is one of your favorite pastimes, you'll definitely get a kick out of this special day.
Get that body of yours moving with these gardening exercise tips:
Make a routine.
Treat gardening like any workout program: Start slowly and gradually increase the intensity as you continue. Then, finish with a cool down.
Pace yourself. Work in 15- to 30- minute increments, then rest or switch activities. Be sure to squeeze in a few water breaks into your session.
For example, you can rake for a bit, followed by some digging and mowing, then cool down by picking vegetables or watering flowers. It's that simple!
Mix it up.
Reaching a low-hanging fruit, navigating your lawnmower around a large area, and lifting 50-pound sacks of fertilizer can drain you before you can even finish. Your best bet is to alternate between activities like weeding, pruning, planting, and spading.
Also, avoid repetitive tasks. Change head and neck position as often as you can. Don't do one motion for too long, and move from one spot to another frequently.
Balance everything out.
Use both hands equally. When shoveling or raking, remember to switch hands every five to 10 minutes so that each hand will get a chance to hit the target muscles.
Dig deep.
Ask any gardener to name a couple of the highest-intensity gardening activities. Expect digging to be one of them.
You got to push down using one foot, turn the soil over, push the other foot down, and bring the soil to the top, and repeat. Such movements can engage multiple muscle groups — from your core and shoulders to your glutes and thighs. Unless you're able to perform proper stretches, prepare to get sore the next day!
Pay attention to your form.
Constant kneeling or stooping may lead to knee joint pain while hours of pruning may cause tennis elbow symptoms. Digging or stooping incorrectly will result in back pain.
Rather than bending your back to lift large objects, use your knees. Get the load close to your body, pull in your stomach muscles, and push with your legs.
Don't overestimate your strength, either. If a pot or sack is too heavy for you, use a trolley or wheelbarrow.
Turn an Idle Vehicle into a Life-Changing Instrument for Our Hurting Vets
Did you know that you can plant seeds of hope in the hearts of the struggling veterans in your community? All it takes is a simple vehicle donation!
By turning over a no-longer-used car to us at Veteran Car Donations, you'll help our disadvantaged former service members live the good and fulfilling lives they deserve. Such a gift will bring life-changing benefits to those veterans who are suffering from service-connected disabilities and illnesses, including mental health issues, those who can't find decent and stable jobs, and those who have become homeless due to extreme poverty.
We'll sell your auto donation through an auction and use the funds to support the vital programs of distinguished military and veteran nonprofit organizations that we are in partnership with. These IRS-certified 501(c)(3) nonprofits provide deserving vets with quality health care, employment opportunities, housing assistance, financial aid, family support, psychotherapy services, and many other benefits.
As a donor, you will be entitled to claim a top tax deduction in the next tax season. We'll mail you the 100% tax-deductible receipt of your vehicle within 30 days after it gets sold.
However, the best reward you'll get is the priceless feeling of satisfaction, knowing that your act of charity will help uplift the lives of our neglected and suffering heroes.
We offer free towing to our donors in all parts of the U.S. We accept almost all types of vehicles regardless of their age or condition. And, we'll take care of your paperwork from start to finish.
For more information on our donation process, feel free to visit our FAQs page. If you have any questions for us, you may leave them here or contact us at 877-594-5822.
Do Something Extraordinary on National Gardening Exercise Day!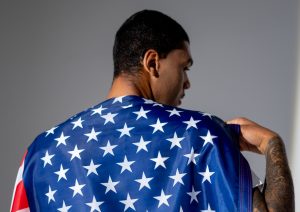 It's time to repay our brave heroes and show them how much we appreciate them. You can do that with a vehicle donation to Veteran Car Donations. Call us at 877-594-5822 or fill out our online donation form now!