June 16, 2020
Call Your Doctor Day: Know the Most Common Health Problems Faced by Women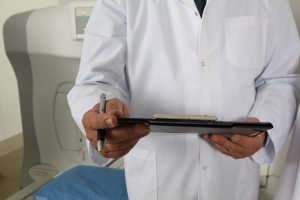 On June 16, 2016, the women's health nonprofit organization Bright Pink declared the second Tuesday of June as National Call Your Doctor Day. This year, the day falls on June 16th. The declaration was meant to encourage women to schedule their annual Well-Woman Exam.
The organization believed that having a specific day to remind women that they are due for their Well-Woman Exam is important to ensure their overall health and well-being.
The Well-Woman Exam is a set of medical tests done as a proactive approach to women's reproductive health. It typically covers a breast examination, pelvic examination, and pap smear. However, depending on the doctor's recommendation, it can also cover other procedures.
Call Your Doctor Day aims to shift women's priorities toward a more preventive rather than reactive approach to caring for their reproductive health.
The Most Common Reproductive Health Problems Faced by Women
Why do women need to take care of their reproductive health? It's pretty simple. There are many health challenges that women face when it comes to their reproductive system, and it is imperative to get early diagnosis and treatment before it is too late.
Here are the most common reproductive health problems affecting women:
Endometriosis
This is a painful condition affecting women who have tissue similar to the tissue normally lining their uterus growing outside their uterus. This also affects their fertility.
Cervical cancer
While cervical cancer vaccines are already available, thousands of women still develop the disease caused by the human papillomavirus (HPV). Each year, more than 11,000 women in the U.S. get the disease. Pap smears can help doctors detect the disease early for a more effective treatment.
Polycystic Ovary Syndrome (PCOS)
If you suffer from irregular periods, that is a common sign of PCOS, a condition caused by hormonal imbalance, which can cause infertility. Some women with this condition develop cysts in their ovaries and generate high levels of hormones that cause excessive body or facial hair.
Uterine fibroids
You may think that getting tested for your Well-Woman Exam is a hassle. However, you'll be singing a different tune once you know that the pelvic exam that your doctor will perform on you can help detect non-cancerous growths on your uterus. While this condition may not cause you pain, it can affect your fertility or cause miscarriage.
Other reproductive health challenges experienced by women include primary ovarian insufficiency, HIV, female sexual dysfunction, interstitial cystitis (IC), gonorrhea and chlamydia.
Doctors are your best allies when it comes to protecting your health. Use Call Your Doctor Day this June 16th as an opportunity to consult with your trusted health care professional to air your concerns, establish a baseline, and improve opportunities for identifying your risk factors.
Lend a Hand to Our Struggling Former Servicewomen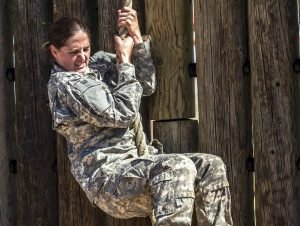 For years, thousands of women in our armed forces have been valiantly serving our nation alongside men. They have proudly shown women's capabilities even in combat operations.
However, just like their male counterparts, our servicewomen face tough hurdles once they hang up their uniforms. Like other veterans, they fall prey to poverty, unemployment, homelessness, service-connected disabilities, mental health issues, and other illnesses.
You can easily lend a helping hand to these strong but vulnerable heroines. All you have to do is to donate your old and unwanted vehicle to us at Veteran Car Donations.
We'll auction off your donation and use the proceeds to support the essential programs and services of our nonprofit partners. These are IRS-certified 501(c)3 nonprofit organizations that provide struggling veterans and their families with financial assistance, free medical treatment, employment opportunities, family support, and other essential services.
All good deeds deserve rewards, and you'll reap yours by way of the free towing service we'll provide you wherever you are in the country. Your charitable contribution will also entitle you to receive a maximized tax deduction in the next tax season.
You can donate nearly any type of vehicle regardless of its condition for as long as it still holds some value.
You can find out our quick and convenient donation process and other important details on our FAQs page. If you have any questions or concerns, call us at 877-594-5822 or send us a message here.
Help Our Heroines Today
Strong women may also need assistance. Help out our former servicewomen who are having problems in transitioning to civilian life. Call us at 877-594-5822 or fill out our online donation form to donate a vehicle for their benefit and other veterans now!