October 30, 2020
Make that Perfect Jack-o'-Lantern with These Gadgets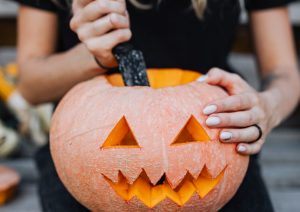 It ain't Halloween without a ridiculously eye-popping carved pumpkin on your front porch.
However, after carving your jack-o'-lantern, you might think that it is not as impressive as what you had pictured it in your mind. Despite picking the best pumpkins and spending hours and hours working on your imagined masterpiece, you might find yourself feeling disappointed with the outcome. "Why does it look so ordinary?", you might ask.
The disappointing result might be because you did not use the proper carving tools. If you want your pumpkin decoration to be the envy of the neighborhood, you should invest in the right tools. Be sure to include these 10 items in your carving toolkit:
Keyhole saw
To create basic cuts, a simple keyhole saw will do the trick. Its sharp teeth can slice through the pumpkin's hard shell, while its flexible blade is ideal for curved cuts.
Miniature saw
Miniature saws are perfect for carving irregular shapes. With their thin and sturdy blades, making jagged cuts will be as easy as one-two-three.
Hole cutter
Aside from creating holes in clay, hole cutters work well on pumpkins, too. Kemper hole cutters are your go-to tools if you want to see your pumpkin with perfect holes of different sizes.
Fleshing tool
Small fleshing tools come with serrated loops, making it easier for you to scrape away all the pumpkin flesh without breaking a sweat. You'll also need them to thin your pumpkin's walls and remove its pulp.
Metal spoon
The fastest way to remove pumpkin seeds is by using a large metal spoon. An ice cream scoop or a battery-operated spinner also works fine.
Power drill
Creating smaller holes doesn't have to be frustrating anymore if you have your power drill with you. Perhaps you might even want to go for a polka-dotted pumpkin this time!
Melon baller
If you feel like giving up after numerous attempts to shave perfect circles in your pumpkin shell, don't throw in the towel just yet. Instead, get yourself a melon baller.
Cookie cutters
When putting moons or creepy skulls on your pumpkin, among many other Halloween motifs, a cookie cutter will never disappoint you. Just make sure that you're using one that has a rubber mallet so that you can penetrate the rind without putting any effort.
Needle tool
There's no better way to map out your design template than by making use of a needle tool. What's great about this tool is that its pin-prick design serves as your guide for where to carve, without you having to worry about pencil lines or ink being left behind.
Mini blades
If you're into intricate designs like the one shown above on the right, an all-in-one pro pumpkin carving tool should be in your pumpkin carving kit. Unless you're a carving expert, you'll need a template to assist you.
Do Something Meaningful This Halloween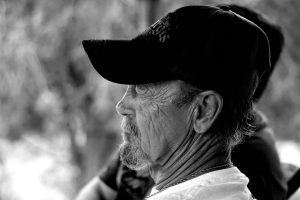 While carving pumpkins this October as you get set for Halloween, how about carving a better future for the struggling veterans in your community by way of a vehicle donation to us at Veteran Car Donations? When you do so, you'll make it possible for them to get back on their feet.
We'll auction off your donated vehicle and distribute the proceeds to leading veteran-focused 501(c)3 nonprofit organizations that we have partnered with. These nonprofits will use the funding to provide their beneficiaries with decent-paying jobs, permanent homes, financial assistance, scholarships, free health care, and other benefits.
To thank you for your charitable contribution, we'll promptly mail you the 100% tax-deductible sales receipt of your sold vehicle. This receipt will enable you to claim a top tax deduction in the next tax season.
We'll also pick up and tow your vehicle for free. We can collect your donation wherever you're located in the country.
Even more valuable than the material perks you stand to gain from your donation, you'll also get to experience the joy and satisfaction of making a charitable act that can help transform the lives of our nation's suffering heroes.
We take pretty much all types of vehicles, regardless of their age or condition. Apart from standard cars, we accept RVs, motorcycles, boats, golf carts, trucks, snowmobiles, jet skis, and many more. We're even open to accepting non-running vehicles!
For more information regarding our donation process, tax deductions, or towing, you may head over to our FAQs page. If you have any questions or concerns, feel free to reach us anytime at 877-594-5822 or contact us here. Expect a response within one business day.
Ready to Kiss Your Beater Goodbye?
Make this year's Halloween extra special for you and the underprivileged vets in your local area. Your idle vehicle might just be what they need to achieve their dreams of living a decent and fulfilling life. Donate that vehicle to Veteran Car Donations by calling 877-594-5822 or filling out our online donation form today!