April 23, 2020
Why Observing Take Our Daughters and Sons to Work Day Will Be Good for You and Your Kids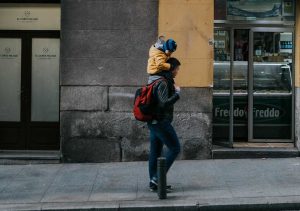 This annual event originally started as "Take Our Daughters to Work Day." It was expanded in 2003 to include boys as well. This unofficial holiday is celebrated nationwide on the 23rd of April.
The occasion provides an opportunity for your youngsters to see what it is like when they're all grown-up and holding jobs. It also gives them a much better understanding of what you do at work and what your responsibilities are. They also get to meet the people you interact with on a daily basis.
It's an awesome way to spend your workday on the 23rd of April with your son or daughter right beside you at the office. This is your chance to inspire and encourage your children to work hard and develop good work ethics.
Benefits of Bringing Your Kids to Work
Take Our Daughters and Sons to Work Day will allow you to spend more time with your young children. Not only will you be able to create stronger bonds with your little ones, but the presence of your kids in your office will also help brighten up your workplace. Imagine the fun they'll have helping out shredding papers, pushing the buttons, and what-not. To your kids, your workplace will appear to be a magical place brimming with fun and new things to try.
Bringing our sons and daughters to work definitely has more pros than cons. We've compiled several reasons below why bringing your child to work is a good thing.
Show your kids another side of you.
Your children probably see you most of the time as their loving dad or mom at home, but they never see you as who you are in your workplace. They'll love the chance to see you doing your responsibilities, talking to your workmates, and collaborating with each other to complete certain tasks. It's an entirely new environment for them where they get to discover something new about their parents.
Build stronger bonds.
A sad fact of life is that children grow up too fast. Before we realize it, they're off to college, and we won't see them as often as we do now. Take the chance to solidify your bonds with them. Bringing them to work will let them spend more time with you and interact with you longer. They'll get to spend the entire day by your side, which is a treat in itself for them.
Give them inspiration.
Taking your kids to work helps inspire them to work hard. They get to see what it is like when they grow up and what's waiting for them in adulthood. It might even help them decide their eventual career path.
Care for Our Suffering Veterans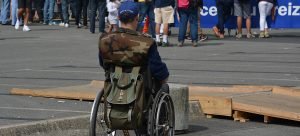 Inspire your kids to be more compassionate! Living in your community are veterans who have fought and served our country well. Many of them are now struggling to get by. They are unemployed, sick, suffering from service-related disabilities and mental health conditions, impoverished, and homeless. Our nation's heroes deserve a much better life!
You can do something to ease their plight and turn their lives around. All you have to do is to donate an unwanted vehicle to us at Veteran Car Donations. When you do so, you'll help transform the lives of our heroes.
We'll auction off your donation and use the proceeds to help fund the programs and services of our veteran-focused charity partners. Thanks to your donation, these IRS-approved 501(c)(3) nonprofit organizations will be able to continue providing their veteran beneficiaries and their families with financial assistance, free medical treatment, employment opportunities, family support, and other essential services.
When you become our vehicle donor, you'll benefit from our free towing service. Your donation will also entitle you to claim a top tax deduction in the next tax-filing season.
We take a wide variety of vehicle types, including those that are no longer running.  You can donate wherever you are in the country since we have a nationwide vehicle donation program.
For more information, check out our FAQs page. For inquiries, you can call us at any time at 877-594-5822 or send us a message online.
Bring Hope to Our Heroes Today
Support our mission to help our former military personnel! For all their years of service, they deserve a better life. Call us at 877-594-5822 or fill out our online donation form to bring hope to our heroes with your car donation now!