September 17, 2021
Celebrate the Creation of Our Nation's Foundation on September 17th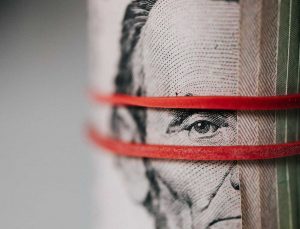 Constitution Day, also known as Citizenship Day, celebrates the historic event that took place on September 17th, 1787. That was the date when 39 delegates of the Constitutional Convention signed the final draft of the U.S. Constitution. In essence, this marked the official establishment of the government of the United States.
Since the Constitution is the supreme law of the land that defines our government and guarantees our rights. we need to learn everything about it. The more we know about our Constitution, the more aware we become regarding the workings of our government, our rights as citizens, and how those rights protect us from possible abuse of power.
In celebration of Constitution Day, let's take time to become more familiar with this historic document. Veteran Car Donations has compiled five fascinating facts about our Constitution:
Our Constitution is the shortest and the oldest in the world.
Compared to the constitutions of other major governments in the world, ours is the shortest and the oldest. The original text of the U.S. Constitution was made up of only 4,400 words. In contrast, the Constitution of the European Union is comprised of more than 60,000 words. Including the 27 amendments and the signatures of those who ratified it, the U.S. Constitution contains 7,591 words.
Some delegates did not sign the charter.
Only 39 of the 55 Constitutional Convention delegates signed the historic document on September 17th, 1787 in Philadelphia.
James Madison, Constitution's Father, had misgivings about the Charter
James Madison is often viewed as the "Father of the Constitution" because of his pivotal role in the document's drafting as well as its ratification. However, he wasn't a big fan of the Charter and even had some misgivings about it, fearing that it gave too much power to the federal government.
Rhode Island was the last to ratify the Constitution.
The last state to ratify the Constitution was Rhode Island. It was the only state in the union that refused to send any delegates to the 1787 Philadelphia convention.
Benjamin Franklin was the oldest signer.
The oldest delegate to sign the Constitution was Benjamin Franklin. He was 81 at the time and had to be helped to sign his name on the document.
Celebrate Constitution Day by Reaching Out to Our Struggling Vets
If you're thinking of doing something meaningful to celebrate Constitution Day on September 17th, how about lending a helping hand to the struggling veterans in your community? These are our former soldiers who risked their lives and made enormous sacrifices to protect us from harm and keep our rights and freedoms intact — the same rights enshrined in our Constitution. In essence, our veterans served as our Constitution's protectors.
You can easily reach out to our nation's heroes by simply donating any unwanted vehicle that you have to us here at Veteran Car Donations. When you do that, you'll be providing much-needed assistance to our former service members who are homeless, disabled, jobless, and suffering from illnesses, including mental health disorders.
We'll have your vehicle auctioned off, with the proceeds distributed to reputable veteran nonprofit organizations that are in partnership with us. These IRS-certified 501(c)(3) nonprofits use the money to provide needy veterans and their families with free quality health care, financial aid, housing assistance, employment opportunities, family support, educational scholarships, psychotherapy services, and many other benefits.
You, too, will benefit from your charitable contribution. You'll get to enjoy our free towing service and our quick and convenient donation process where you don't have to do any major paperwork. On top of that, your gift will entitle you to receive the maximum tax deduction in the next tax season.
Aside from the material rewards in store for you as our donor, you'll also be privileged to enjoy a most satisfying donating experience, knowing that your act of charity will help transform the lives of our nation's heroes.
We accept almost all types of vehicles, regardless of their age or condition. You don't need to have your car fixed if it has dents or scratches. We'll take it as it is.
You can also make your donation wherever you are in the country since we have vehicle donation programs in all 50 states plus the District of Columbia.
Want to learn more about our vehicle donation program? Go visit our FAQs page. If you have any questions for us, call us at 877-594-5822. You may also send us a message online and we will get in touch with you as soon as we can.
Protect Our Constitution's Protectors Today!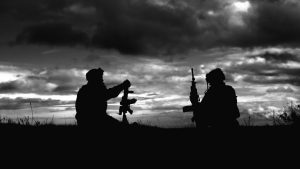 On Constitution Day, protect our Constitution's protectors by helping provide them the assistance they badly need that can turn their lives around. Your car donation can give them new hopes of a better tomorrow. Call Veteran Car Donations at 877-594-5822 or fill out our online donation form now!