April 2, 2020
Counseling Awareness Month: 5 Counseling Myths Debunked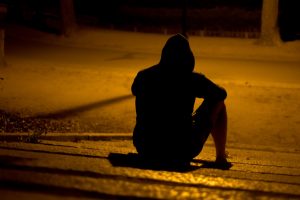 April is the month when the nation recognizes the role played in society by counselors, psychologists, and other mental health specialists. Its Counseling Awareness Month! This is the perfect time to learn about psychotherapy and its numerous benefits not just to those with mental issues but even to those who have no such issues.
The American Counseling Association established the awareness month to showcase the profession and its contributions to society. Unfortunately, due to misconceptions about counseling, many people hesitate to seek professional help. Here are some of the most common myths about counseling that have given it a bad rap. 
Counseling is only for individuals with serious psychological issues.
Perhaps the number one misunderstanding is that you must have a psychological disorder or at least, a dysfunctional or chaotic life, to seek the help of a mental health specialist. That's not entirely true. In fact, many mentally stable people attend psychotherapy sessions for various reasons. Some may seek guidance for personal growth. Others may talk to their counselors to help them cope with a breakup. Some others consider going into counseling sessions as an effective way to vent out their frustrations.
Individuals who seek counseling are weak.
A lot of people are afraid to go into psychotherapy because they don't like the thought of being seen as emotionally weak or feeble-minded by their peers. In reality, seeking the aid of a mental health specialist is a proactive way to handle one's problems. When a person realizes that they have some issues that need to be resolved, it's better to talk to a counselor instead of staying passive. 
Medication will be prescribed.
Another reason why many individuals are reluctant to seek counseling is that they believe that they'll be placed on medication. What they don't know is that only psychiatrists are allowed to prescribe psychological drugs, which are normally for clients with major mental issues. Unless you're diagnosed with a disorder, medications aren't really necessary.
Counseling is very expensive.
Money can also be a factor in preventing people from seeing a psychotherapist. Though we can't disagree with this, we can say that seeking professional help is worth investing in, especially if you think about the consequences if you did not seek help earlier on. For instance, leaving your stress untreated will most likely impair your daily functioning, which can cause poor work performance, relationship strains, and inability to think properly.
Counselors will fix your problems for you.
While many people have the preconceived notion that psychotherapists are miracle workers who are able to find solutions right away, this is actually a misconception. Sure, our counselors were trained to explore our feelings, thoughts, and behaviors, but that doesn't necessarily mean that they'll be the ones to solve your problems for you. The two of you will work together, come up with ways to remedy your problems, and it's up to you to make the decision.
Be a Ray of Light to Troubled Vets in Your Area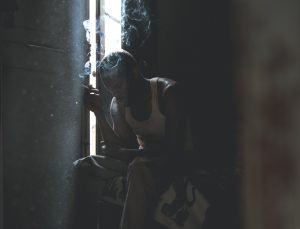 Among the people who need counseling are our former service members. These men and women have been through a lot of traumatic events, having risked their lives in combat, witnessed their comrades' death on the battlefield, seen countless dead and mutilated bodies, suffered wounds, and encountered flashbacks of such events over and over again.
Unfortunately for them, life after service has taken a turn for the worse. Recently discharged troops find it extremely difficult to transition back to civilian life. For those struggling with mental issues such as post-traumatic stress disorder and depression, seeking treatment may be difficult unless they're lucky enough to have access to mental facilities or psychological services.
The good news is that there are nonprofit organizations that are committed to serving our struggling vets as best they can, and we at Veteran Car Donations are proud to say that we actually work with some of them. We take donations of nearly all types of vehicles regardless of their condition, place them up for auction, and use the generated money to help fund the programs and services of our IRS-approved 501(c)(3) nonprofit partners. The funding helps them in providing their veteran beneficiaries and their families with financial assistance, free medical treatment, employment opportunities, family support, and other essential services.
To repay you for your contribution, we'll provide you with our free pick-up and towing services, which are available in all parts of the country. Your donation will also entitle you to receive a handsome tax deduction in the next tax season.
Do you have any questions for us? Feel free to ask us here or give us a call at 877-594-5822. You may also want to check out our FAQs page to learn more about our vehicle donation program.
Time to Give Back to Our Heroes
Who would've thought that an old clunker can uplift the lives of our nation's heroes? If it's always been your goal to give back to our veterans, now's the perfect time to do it! Call us at 877-594-5822 or fill out our online donation form to get started with your car donation now!