June 6, 2019
D-Day: 7 Basic Facts You Should Know
On June 6, 1944, the world witnessed the largest seaborne invasion in history—the D-Day invasion. This milestone World War II battle changed the course of world history. On that day, tens of thousands of Allied soldiers, under the command of General Dwight D. Eisenhower, landed in Normandy, France. The massive assault began the liberation of German-occupied France and the rest of Europe from Nazi control, eventually leading to the Allied victory on the Western Front and the defeat of Nazi forces under Adolf Hitler.
Learn more about the monumental event with these seven basic facts:
D-Day known also as Operation Overlord
The Allied operation codenamed Operation Overlord or D-Day involved a combination of land, air, and naval assaults on Nazi-occupied France. It marked the beginning of the historic campaign to liberate the north-west part of Europe from Nazi forces.
The 'D' doesn't stand for anything
While many people believe that the "D" in D-Day means "decision" or "departure," D-Day doesn't actually have any real meaning. The U.S. military started using the term during World War I to designate the launch date of a particular mission.
What's the reason behind the code? First, Allied leaders were cautious about German spies finding out the actual date of the Normandy invasion. As such, they only used the term D-Day. The second reason for the term was to serve as a placeholder for the day when the actual operation would be launched.
5 sections of the Normandy beachfront
Allied troops came up with codenames for the five beaches they would assault on that day. These names were, starting from west to east, Utah, Omaha, Gold, Juno, and Sword.
A mock invasion gone wrong
Two months prior to D-Day, the Allied forces conducted "Exercise Tiger," a dress rehearsal of the actual Normandy invasion. The mock invasion took place in Slapton Sands, an evacuated beach in England. Unfortunately, a fleet of German E-boats found out about their secret training, resulting in the killing of 749 U.S. troops who were ambushed aboard their tank landing ships.
The biggest air, land, and naval operation
The Normandy invasion had two phases. The first one was an airborne assault while the second one involved amphibious landings. The battle began just after midnight, with over 2,200 Allied bombers conducting an air assault of the beaches. Shortly afterward, 24,000 airborne troops landed on the beaches. A total of 160,000 Allied troops took part in the operation.
D-Day was an international effort
Operation Overlord required a joint operation involving armed forces from various Allied countries. The Supreme Headquarters Expeditionary Force (SHAEF), an international coalition, was responsible for combining the armies of the participating nations—Britain, the United States, France, Canada, Australia, Poland, Norway, and Czechoslovakia—against Germany. However, despite being on the same page, the allied military leaders had to settle their differences based on cultural, political, and personal factors before they were able to form a united front.
Number of casualties
The one-day battle claimed the lives of an estimated 10,000 Allied troops: 6,603 Americans, 946 Canadians, and 2,700 British. From the start of D-Day until August 21, 1944, the Allies suffered over 226,386 casualties, with 72,911 of their men either killed or missing, and 153,475 wounded.
Help Our Struggling Vets with Your Car Donation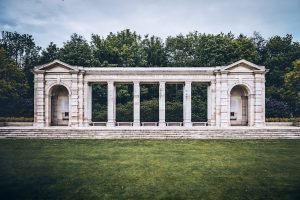 Just like the tens of thousands of brave men who made history on D-Day, you can also be a hero, and, no, you don't have to enlist yourself in the army to become one. A simple vehicle donation will do!
By handing over an old vehicle to Veteran Car Donations, you'll be helping thousands of our veterans who are currently struggling to adapt to civilian life. Your donation will fund vital programs such as housing assistance, skills training for future employment, educational scholarships, and so much more.
You will also benefit from your vehicle donation since this will entitle you to receive a top tax deduction in the next tax season. Aside from this, you'll also get to enjoy our free pickup and towing services and our quick, convenient, and no-paperwork donation process.
For more information on our car donation program, check out our FAQs page. For inquiries, you can call us at 877-594-5822 or send us a message online.
You can donate to Veteran Car Donations by filling out our secure online donation form or calling us directly. We accept donations of nearly all types of vehicles wherever you are in the United States since we have car donation programs in all 50 states.
Ready to Support Our Heroes?
Are you ready to make a difference in the lives of our nation's heroes? Call us at 877-594-5822 now to show your support with your car donation!