March 13, 2022
How to Help Your Body Adjust to Daylight Saving Time
Winston Churchill was right when he said that Daylight Saving Time (DST) is an extra snooze in autumn and an extra yawn in springtime. If you're like most people, you probably look forward to the sunny days this new season brings. What you probably don't like about it is the idea of losing an hour of sleep when clocks spring forward on March 13th.
Running around your house and resetting the time on your clocks won't change your finely tuned body clock. The hour of sleep you lose can make a huge impact on your productivity, concentration, and health. For this reason, medical professionals and sleep experts recommend reducing the consequences of this momentary wrinkle in time by following these tips:
Make gradual adjustments.
The best way to minimize the impact of the switch to DST is to gradually transition into the time change. Do yourself a favor by going to bed at least 15 minutes earlier than your usual bedtime about a week before springing forward. This gives your body enough time to make up for the hour of sleep you'll lose. 
Maintain regular sleep hours.
If you want to get the most out of your hours of sleep, you'd need to regulate your body's sleep pattern by going to bed and waking up at the same time each day. You'll make Monday mornings easier to bear if you keep regular sleep hours on the weekends.
Catch some rays.
As soon as DST begins, be sure to get a little morning sunshine after waking up. This will help reset your internal clock, which is responsible for controlling your sleep-wake cycle. While you're at it, don't forget to wear a hat and put on some sunscreen.
Steer clear of alcohol and caffeine.
Stimulating substances can wreak havoc on your sleep patterns. If you're someone who has trouble sleeping, drinking alcoholic or caffeinated beverages can make it more difficult for you to keep regular sleep hours.
Do You Want to Do Something Impactful?
As time changes on March 13th, veterans who are living miserable lives can only hope for positive changes in their situation. We're talking about our former service members who are homeless, unable to find decent jobs, and suffering from disabilities and serious illnesses, including mental health issues.
If you're looking for a way to help the underprivileged and neglected veterans in your community, consider donating a vehicle to us at Veteran Car Donations. We'll use your donation to help them live decent and dignified lives.
We'll put your vehicle up for auction, with the proceeds going to our veteran-focused nonprofit partners. These IRS-certified 501(c)(3) nonprofit organizations use the funding we give to provide their beneficiaries with free medical care, psychotherapy services, financial aid, housing assistance, family support, educational scholarships, employment opportunities, and many other benefits.
You will also benefit from your charitable contribution since you'll get to enjoy our free pickup and towing service anywhere in the United States. You'll also love our quick, simple, and convenient donation process where you don't have to do any paperwork. On top of that, you'll have the privilege of receiving the maximum tax deduction in the next tax season.
However, these material rewards are nothing compared to the joy of knowing that you're helping uplift the lives of our nation's heroes.
We accept almost all vehicle types, including those that are no longer working properly.
If you have any questions or concerns, feel free to call us anytime through our toll-free hotline at 877-594-5822 or you may write to us here. Check out our FAQs page for more information on our donation program.
Start Uplifting the Lives of Our Heroes Today!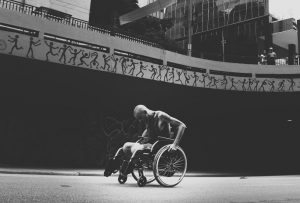 It's time to give back to those who have risked their lives and made enormous sacrifices to ensure our freedoms and security. Your car donation is your way of saying thank you to them. Call Veteran Car Donations at 877-594-5822 or fill out our secure online donation form now!