December 7, 2019
December 7, National Pearl Harbor Remembrance Day: 'A Date Which Will Live in Infamy'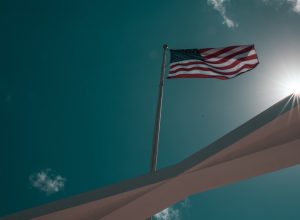 On the seventh of December of each year, Americans take time to honor and remember the thousands of Americans who were killed when Imperial Japanese forces launched a surprise attack on the U.S. naval base in Pearl Harbor in Honolulu, Hawaii, on December 7, 1941.
The unprovoked assault resulted in the death of 2,403 U.S. service personnel, and injury to 1,178 others. On National Pearl Harbor Remembrance Day, we are all reminded to pay tribute to these fallen heroes.
The devastating attack was one of the biggest tragedies to ever occur on American soil. The treacherous nature of the attack prompted President Franklin D. Roosevelt to call the bombing "a date which will live in infamy."
In August 1994, the U.S. Congress designated December 7 of each year as National Pearl Harbor Remembrance Day. On November 29 of the same year, President Bill Clinton issued a proclamation declaring December 7, 1994, as the first National Pearl Harbor Remembrance Day.
The Pearl Harbor Bombing and Its Aftermath
At around 8 in the morning of that fateful day, U.S. Navy personnel were caught off guard when hundreds of Imperial Japanese warplanes from six aircraft carriers attacked Pearl Harbor in two waves. Japanese bombs and torpedoes sank four U.S. Navy battleships, damaged over 10 other warships, destroyed 188 U.S. warplanes, and damaged over 150 others.
The Japanese had planned the attack for years in their bid to prevent U.S. forces from interfering in their planned conquest of Southeast Asia. Japanese military planners had also thought that the attack would undermine American morale that would force the U.S. government to seek peace with Japan. Little did they know that the attack would open the door for the United States' formal entry into World War II. The day following the attack, the United States declared war on Japan. Japan had earlier declared war on the U.S. when it launched the Pearl Harbor attack, but the declaration was only delivered the following day.
On December 11, 1941, Germany and Italy – Japan's allies – also declared war on the U.S., prompting the U.S. to do the same.
The war went on for four years, with American soldiers valiantly fighting Japanese forces in various Japanese-held territories in Asia and the Pacific. It was the slogan, "Remember Pearl Harbor" that kept them going until Japan formally surrendered to Allied forces in August 1945, ending the war.
What Usually Happens on This Day?
Although not a federal holiday, National Pearl Harbor Remembrance Day is recognized as one of the most significant dates in the United States. On this day, the flag is flown at half-mast to pay respects to those who lost their lives in the vicious onslaught. Flags are displayed at the White House, other government buildings, and homes as part of the observance.
Special events such as wreath-laying ceremonies and luncheons are held to commemorate our departed patriots. Veterans and survivors of the Pearl Harbor attack, as well as families of the victims, would attend memorial services in venues like the USS Arizona and the USS Utah in Pearl Harbor. 
Here's What You Can Do to Help Our Surviving Vets
As of September 2018, there were an estimated 496,777 World Word II veterans who were still alive. This would be the perfect time for us to thank them for their invaluable service to our nation. Think about it: If it weren't for these brave souls, we probably wouldn't be here spending National Pearl Harbor Remembrance Day.
As you might already know, hundreds of thousands of our retired troops continue to struggle. With problems such as unemployment, service-connected disabilities, mental health issues, homelessness, and lack of support and financial resources, they often find themselves begging for assistance.
That is why we at Veteran Car Donations are reaching out to you. If you have an old vehicle that you no longer use, donating it to us is the best way to get rid of it. We'll auction off your donated vehicle and use the proceeds to support the programs and services of our charity partners that are dedicated to promoting the welfare of our former servicemen and servicewomen.
These nonprofit organizations provide their beneficiaries with life-enhancing benefits such as mortgage-free and specially adapted homes, free access to mental health care services, employment opportunities, job training, transitioning assistance, tutoring support and education scholarships, financial assistance, life skills training, grief counseling, and many others.
Since our charity partners are IRS-certified 501(c)3 nonprofit organizations, your donation will entitle you to a hefty tax write-off. We will mail to you your 100-percent tax-deductible receipt within 30 days following the sale of your donation.
Aside from the tax benefit, you'll also get to enjoy our free pickup and towing services and our quick and hassle-free donation process.
We accept nearly all types of vehicles regardless of their age and condition. You can also make your donation wherever you are in the United States since we have vehicle donation programs in all 50 states.
For more information on our vehicle donation program, check out our FAQs page. For inquiries, you can call us at 877-594-5822 or send us a message online.
It's Time to Give Back to Our Heroes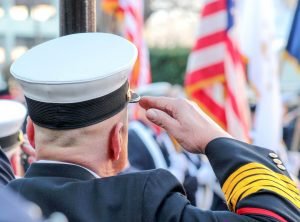 Let's work together to help rebuild the lives of our heroes. Whatever vehicle you donate will surely make a difference in their lives. Call us at 877-594-5822 or fill out our donation form to get started with your vehicle donation now!