October 28, 2020
Show Your Creative Skills with these Spooktacular Costumes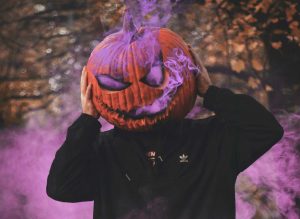 Are you still on a quest for the perfect Halloween costume? We know how you feel.
Brainstorming costume ideas can throw you with so many questions along the way. Do you want to dress as your favorite Avengers villain? Would you prefer to stick to the holiday's roots by donning something ghastly that even yourself couldn't bear to look at the mirror? Or perhaps keep it light and simple by covering your face with a werewolf mask?
Regardless of what or who you're planning to be for this year's Halloween, we can tell you this: You can't go wrong with a homemade costume! Besides saving you a lot of money, crafting your own costume guarantees you that you wouldn't be bumping into someone wearing a replica of your ensemble. Plus, you get to show off (or discover) your creative skills, giving you all the more reason to have fun with the process.
You don't have to be an artsy-craftsy person to come up with a spooktacular Halloween look and please your fellow revelers. As long as you have all the right stuff and a little inspiration from creative geniuses online, you'll be surprised to see a killer outcome. Whether you're leaning toward the idea of a funny theme or something straight from pop culture, we're pretty sure you'll nail it.
Since we want you to spend less while achieving an Instagram-worthy look at the same time, we've rounded up 10 DIY Halloween costumes that might help.
Bread Winner
If you love puns just as much as you love bread (and winning), this one's definitely for you. Just slip on a jersey shirt, some medals you won back in high school, and of course, your packs of bread. You might even win new friends with your bagels and baguettes!
50 Shades of Gray
No, we don't mean dressing up as Christian Grey or Anastasia. We're talking about the different shades of the color gray, literally. Simply tape several gray paint swatches (or post-its) on a black or white tee, and voila, everyone's going to have a hard time deciphering your costume!
Blessing in Disguise
Here's a basic "master of disguise" starter kit for you: mustache, bushy eyebrows, a pair of specs, and a cape to make it look as if you're a superhero hybrid. If you're feeling extra like this guy, you can always use other props that you already have at home, like maybe your kitchen gloves. As for the "blessing" shirt, you can get it printed at an affordable price.
Geek
Bring out the nerd in you with this smart Halloween costume idea. All you need is a plain white tee with suspenders and a pair of eyeglasses. Don't forget your calculator (or any academic book) to add credibility.
Mail Stripper
Why be a naked dancing man when you can be a literal stripper? Put your no-longer-used documents into good use by cutting them into strips and taping them into your t-shirt. Now you can finally dispose of them while having a costume for Halloween — talk about hitting two birds with one stone!
It's Raining Men
Wanna know what it's like to share an umbrella with all your celebrity crushes? Just ask this lady! She totally gets it!
French Press
Another pun-tastic idea that has made our list is this French Press costume. To dress like a typical French, you'll only need a black and white striped shirt, tight pants, and a beret. You can find the "press" round light from Amazon or simply create one yourself.
Old Married Couple
Take a trip to the future with your other half by dressing up (or down) in your comfiest PJs. Zero effort needed.
Green with Envy
A couple that puns together stays together.
Partners in Crime
Move over, Bonnie and Clyde, there's a new dangerous duo in town. Plus points if you bring toy guns!
Take Part in a Meaningful Cause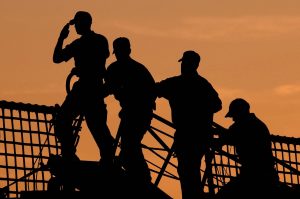 Our crystal ball tells us that you'll have a blast this Halloween with whatever costume you'll come up with. Want to know what else we can predict? You being a hero to our struggling veterans as soon as you make a vehicle donation with us!
By turning over a vehicle you no longer need to us at Veteran Car Donations, you'll make it possible for our former service members to earn another shot at a life of normalcy. We'll sell your donated vehicle and use the proceeds to support the veteran-focused programs of our nonprofit partners, enabling them to provide their beneficiaries with services aimed at improving their living conditions.
Thanks to your auto donation, impoverished vets in your community will gain free access to essential health care, live in permanent homes, land decent-paying jobs, and receive financial aid.
Since our charity partners are IRS-certified 501(c)3 nonprofit organizations, you will qualify for a top tax deduction in the next tax season. We'll also provide you our free and fast pickup and towing service. You can avail yourself of this service wherever you're located in the United States.  
Perhaps more satisfying than all these material rewards is that great feeling you'll have for doing an act of charity that can transform the lives of the suffering veterans and their families in your community.
We accept almost all types of vehicles, including those that are no longer in great shape.
For more information on our donation program, check out our FAQs page. For inquiries, feel free to reach us anytime at 877-594-5822 or contact us online.
A Memorable Halloween for You and Our Veterans
Are you ready to perform a magic trick with your old clunker? You can turn it into a powerful tool that can uplift the lives of our heroes. That will happen when you donate that vehicle to Veteran Car Donations. Call us at 877-594-5822 or fill out our online donation form today!