April 22, 2022
Join the Global Movement to Preserve Our Environment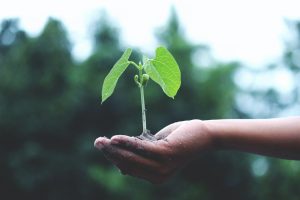 Earth Day is an event that's celebrated annually on April 22nd by more than 190 countries and a billion people worldwide. On this day, everyone is encouraged to take part in efforts to protect our planet.
The environmental movement was born in 1970 when U.S. Senator Gaylord Nelson, along with Representative Pete McCloskey and young activist Dennis Hayes, organized a national demonstration on college campuses to raise awareness about critical environmental issues. During the campus teach-ins, students were encouraged to become more involved in the preservation of our environment and to pressure the government into taking a more proactive approach to planet conservation.   
Twenty years later, a group of environmental leaders approached Hayes to take the lead in organizing a major campaign for the environment. This time, however, it would be on a global scale. That marked the beginning of the global environmental movement.
If you're wondering how best to celebrate Earth Day, Veteran Car Donations shares five creative and useful things you can do:
Create a bird feeder.
Use a milk carton or a large empty bottle to use as a container to put bird feed in. It's also a good way to recycle and reduce your used containers in the trash. Here's how to do it.
Set up recycling bins.
Put up recycling bins around your neighborhood. This will help reduce the waste that would have ended up in our landfills.
Commit to protecting our environment.
On April 22nd, pledge to be more environmentally conscious in your actions and encourage others to likewise do their part in saving our planet.
Plant greens.
Contribute to the environment by planting something green. You might even find the activity enjoyable and discover your green thumb!
Organize a coastal cleanup
Invite your family and friends to do a cleanup at your local beaches. Our oceans are filled with plastic waste, and beach cleanups can help lessen plastic pollution that threatens our marine wildlife.
Don't Let Your Old Car End Up as Junk
Do you have an old car that you aren't using anymore? Don't just let it rot away until it loses all its value or, worse, ends up as junk in the scrapyard. Celebrate Earth Day by donating that vehicle to us at Veteran Car Donations. When you do that, you'll not only reduce waste but also bring positive changes in the lives of the struggling veterans in your community.
Our team will put your vehicle up for auction, with the proceeds going to our veteran and military nonprofit partners. These IRS-certified 501(c)(3) nonprofit organizations are dedicated to improving the lives of former U.S. service members who are homeless, unable to find jobs, and suffering from disabilities as well as illnesses, including mental health disorders.
Our charity partners use the funding we give them to provide their beneficiaries with free quality health care, financial aid, housing assistance, employment opportunities, family support, educational scholarships, psychotherapy services, and many other benefits.
Donating to Veteran Car Donations entitles you to receive valuable rewards, such as getting entitled to receive the maximum tax deduction in the next tax season and getting a professional pickup and towing service from us anywhere in the country at no cost to you.
More valuable than these material rewards, you'll get to experience the priceless joy and satisfaction of doing something that will help uplift the lives of our nation's heroes — those men and women who fought and risked their lives for us so we can live in freedom and peace.
We're not choosy on the type and condition of the vehicle you intend to donate. We accept nearly all vehicle types,  including those that are no longer in good condition and won't even start anymore.
It's so easy to donate to us. We'll take care of most of the work for you. Simply give us a call through our 24/7 toll-free hotline at 877-594-5822 and one of our donation specialists will walk you through our quick and simple donation process. You can also contact us here.
Head over to our FAQs page to find more information about Veteran Car Donations.
Be a Champion for Our Hurting Heroes Today!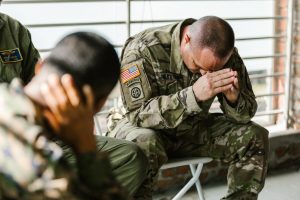 You can help make a difference in the lives of our nation's heroes. Your car donation can them turn their lives around. Call Veteran Car Donations at 877-594-5822 or fill out our secure online donation form now!