May 8, 2020
Know the Details of What Happened on May 8, 1945
Short for "Victory in Europe Day," the historic occasion marks the anniversary of the end of the Second World War. On May 8th, 1945, after six years of brutal battles that cost millions of lives, Nazi Germany finally surrendered unconditionally to the Allied Forces.
Once news broke out that Germany had lost the war and surrendered, people in the West, particularly in Great Britain and the United States, celebrated with joy-filled street parties, bonfires, and dancing. A large exuberant British crowd assembled outside the Buckingham Palace to witness King George VI make the stunning announcement. Churches were flocked with the faithful who thanked God for the great victory. 
Today, V-E Day is mostly observed in the U.S. and certain parts of Europe. While people spend the day with big parades and lots of merriment, they also take time to commemorate those men and women, both military and civilian, whose lives were cut short by the war. Others proudly hum patriotic songs to pay their respects. In France, people decorate their homes and buildings with the French flag.
Interesting Facts About V-E Day
In remembrance of Victory in Europe Day, here are some tidbits about this milestone event that may fascinate you.
Winston Churchill announced the end of the war.
Exactly at 3 in the afternoon of V-E Day, British Prime Minister Winston Churchill announced on national radio that the war had finally come to an end. He went on to declare the news once again on the balcony of the Ministry of Health building, where he made an impromptu speech. Churchill was widely praised by the audience for the huge role he played in winning the war.
Some battles were still going on after the Allies claimed victory.
Just because V-E Day marked the official end of WWII in Europe didn't mean that it was entirely over for everyone. Soviet forces lost 600 more soldiers the following day when they battled German troops in Silesia, Poland.
Japan didn't surrender until August 15th.
Despite the surrender of Nazi Germany, its Axis ally Japan remained unbowed. Three months later, it finally surrendered to Allied forces on August 15th, 1945, after the United States dropped two atomic bombs on the Japenese cities of Hiroshima and Nagasaki. This day came to be known as V-J Day, or Victory in Japan Day.
Thousands of people celebrated in London.
About 50,000 revelers made their way to Piccadilly Circus in London to celebrate the Allied victory over Nazi Germany. People rejoiced with loud music, singing and dancing the night away until the wee hours of the morning. Pub owners extended their hours just so everyone could make a victory toast.
The British Royal Family took part in the celebration.
Like the rest of the British people, King George VI and Queen Elizabeth, along with their daughters, Princess Elizabeth and Princess Margaret, were jubilant as they celebrated the Allied victory. They stood on the balcony of the Buckingham Palace, greeted the jubilant crowds, and joined Churchill at one point during his speech.
Donate Your Clunker to Uplift Lives of Our Suffering Heroes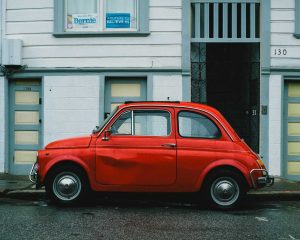 We at Veteran Car Donations would like to invite you to join us in our mission to provide better living conditions to our former troops who are struggling to adjust to civilian life.
A car donation from you will go a long way in giving the needy vets in your area the assistance they badly need. We'll sell your donated vehicle through auction and use the proceeds to support the vital programs and services being provided by our charity partners to their veteran beneficiaries. These IRS-approved 501(c)3 nonprofit organizations provide deserving veterans and their families with financial assistance, free medical treatment, employment opportunities, family support, and other essential services.
Your vehicle donation will entitle you to receive a substantial tax deduction. You'll also benefit from our free pick-up and towing service, which is available in all 50 states. 
For more details on our vehicle donation program, including tax deductions and our donation process, visit our FAQs page. Call us at 877-594-5822 or send us a message here should you have any questions or concerns that you'd like us to address. If you're uncertain about your vehicle's eligibility for our program, check out this page to learn what we usually accept.
Touch the Hearts of Hurting Vets in Your Community Today
Nothing compares to the feeling of having done something good for those who need help the most. Celebrate V-E Day with a charitable deed this year. Donate to Veteran Car Donations any vehicle you no longer need by calling 877-594-5822 or filling out our online donation form now!