October 11, 2020
10 Famous People You Didn't Know Were Military Brats – They Include Actors, Singers, and Pro Athletes
While the term "brat" is used derogatorily to describe a misbehaving child, it tells a different story for girls and boys who grew up in military families. For these kids, to be recognized as "military brats" would be an honor as it sets them apart from their civilian counterparts — but in a good way.
Packing up and jumping from one city to another, transferring schools almost every year, leaving their friends behind, and looking out for themselves while both their parents were away — it's no wonder why they turned into such resilient and strong-willed individuals as they matured.
The phrase "military brat" has been in use for decades although little is known about its origin. Some theorize that it was derived from a book published in 1921 that attributed "BRAT" as a status standing for "British Regiment Attached Traveler." That status was assigned to families who were able to travel abroad with a soldier.
Others believe that "brat" merely stands for "born rough and tough" or "born raised and traveled."
Today, there are hundreds of millions of people who proudly wear the tag. They include celebrities, singers, and professional athletes.
Here are 10 famous people you didn't know were military brats:
Christina Aguilera
Beautiful creations to come…🎼🎹 Til then know that I'm always creating, always working and always thinking of you….💋☁️📝🎧 pic.twitter.com/ANUUr3YaUZ

— Christina Aguilera (@xtina) May 21, 2020
Grammy award-winning pop star Christina Aguilera was raised by a father who served as a sergeant in the U.S. Army. Most of her childhood, however, was spent living in fear, as her dad allegedly abused her physically. Since she became famous, she's been continuously supporting nonprofits catering to survivors of domestic violence and homeless female veterans.
Mia Hamm
"Failure happens all the time.

It happens every day in practice.

What makes you better is how you react to it."

– Mia Hamm pic.twitter.com/qd1gGKhq38

— Soccer Coaching Pro (@SoccerCoaching2) May 29, 2020
One of the country's celebrated soccer players and two-time Olympic gold medalist, Mia Hamm is another military brat who ended up successful. Since her father was a U.S. Air Force colonel, they relocated numerous times. She discovered her love for soccer while they were living in Italy, where she played the sport with her siblings.
Jessica Alba
Jessica Alba at CNN Heroes: An All-Star Tribute in 2010. pic.twitter.com/r4QAd1azaE

— Jessica Alba (@TeamAlba) May 31, 2020
Thanks to her dad who worked in the U.S. Air Force, Hollywood star Jessica Alba was able to travel to a lot of places while she was a young child. In 2014, she decided to give back to military wives by throwing them a baby shower.
J. Cole
In a game full of liars it turns out that I'm the truth. Some say that rap's alive. It turns out that I'm the proof." – J Cole💧 pic.twitter.com/9JrJoL65hf

— Saddiq Marshall (@Marshavellijnr) May 29, 2020
Before making a name in the music industry, J. Cole lived under the care of his mother, who used to be a postal worker for the U.S. Postal Service. His dad, a veteran of the U.S. Army, abandoned them when the rapper was in his teen years. That didn't stop Cole from reaching for his dreams.
Wiz Khalifa
— Wiz Khalifa (@wizkhalifa) March 16, 2020
Another famous rapper who was born to military members is Wiz Khalifa. As with any military brats, he lived in temporary homes in Germany, England, and Japan. His father was the one who advised him to pursue a career in music.
Ray Allen
Ray Allen treated us with an unforgettable moment. pic.twitter.com/JlxZWtaIev

— Heat Nation (@HeatNationCP) May 25, 2020
With a father who served in the U.S. Air Force, basketball Hall of Famer Ray Allen spent his childhood living on military bases. At first, the basketball legend felt that being a military brat was a curse, particularly because of the constant moving around. He changed his perception later on after realizing how the constant traveling had prepped him for his NBA tours.
Bruce Willis
Bruce Willis and Emily Mortimer in The Kid (2000) pic.twitter.com/13e25GKkBq

— Frame Found (@framefound) May 30, 2020
Bruce Willis was born in West Germany to a military family, which makes perfect sense now that he has emerged as one of Hollywood's biggest action stars. He considers his father, a former member of the U.S. Army, as his role model. At one point in his life, the actor worked as a security guard at the Salem Nuclear Power Plant in New Jersey.
Shawn Michaels
Which version of Shawn Michaels did you like the best? #WWE #WWERaw pic.twitter.com/d1KMp9sdjz

— ChanMan 🕗 (@ChandranTheMan) June 1, 2020
Popularly known as the "Heartbreak Kid" by entertainment wrestling fans, WWE Hall of Famer Shawn Michaels had a carefree childhood despite having lived in various places. His father served 25 years as a colonel in the U.S. Air Force.
Reese Witherspoon
I call this #treatpose.🧘‍♀️ pic.twitter.com/PfBwj20Ztk

— Reese Witherspoon (@ReeseW) May 15, 2020
Before rising to fame and eventually winning an Oscar for her impeccable acting in "Walk the Line," Reese Witherspoon lived in Germany for four years, as her father, a lieutenant colonel and a doctor, was stationed there.
Michelle Rodriguez
We LOVE this quote from the super talented Michelle Rodriguez! It is more important than ever to understand the importance of resilience – especially during trying times. Keep positive. Keep fighting. Something good is coming! pic.twitter.com/sKCvoV1BoV

— tellofilms (@tellofilms) March 30, 2020
It seems fitting that Hollywood's resident tough chick Michelle Rodriguez came from a military family. As the child of a U.S. Army soldier, she lived in several places, including New Jersey, Texas, and the Dominican Republic. Her childhood was rather unpleasant, as she was often ridiculed for being the new kid in school.
Our Vets May Not Be Famous, But They're Heroes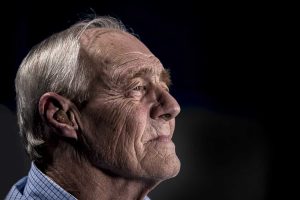 Most of our country's veterans may not have the fame of the celebrity military brats we mentioned here. However, they're no less important. They're actually considered as our heroes for having sacrificed a lot and risked their lives to defend our liberties and protect our nation's security.
That's why we owe them a huge debt of gratitude. Unfortunately, many of them are suffering due to their service-connected disabilities, mental health issues, inability to secure jobs, and homelessness borne out of extreme poverty. As such, they badly need help.
Do you have an old and barely running car that's been stuck in your garage for weeks now? You can use that vehicle to provide the needy vets in your community a chance to uplift their lives. All you have to do is to donate that vehicle to Veteran Car Donations.
We'll auction off your donation and use the proceeds to support the vital programs and services of our IRS-certified 501(c)3 nonprofit partners. These nonprofits provide their veteran beneficiaries with financial assistance, free medical treatment, employment opportunities, family support, and other essential services.
As a donor, you'll get to enjoy many perks, one of which is a top tax deduction. You also don't need to pay for our pick-up and towing service. We offer them for free in all parts of the United States.
You can also donate almost any type of vehicle regardless of its condition.
For more information on our vehicle donation program, check out our FAQs page. Should you have any inquiries or concerns, you may call us at 877-594-5822 or send us a message here.
Ready to Transform Lives?
Are you ready to transform the lives of our suffering heroes? If you do, click this link or call us at our toll-free hotline 877-594-5822 to make your car donation now!