September 1, 2018
Fruit & Veggies Month
September, the month that just passed by, was Fruit & Veggies Month. The event should have put the spotlight on eating a balanced diet that definitely includes plenty of fruits and vegetables.
We at Veteran Car Donations encourage every household across the United States to prepare meals for their families with generous servings of fruits and veggies.
It's a common knowledge that we need to eat at least a few servings of fruits and vegetables each day. They provide a certain number of vitamins, minerals, and fiber that our body needs in order to be protected from certain diseases such as stroke, cancer, and those affecting our heart.
The problem is that not everybody is a fan of fruits and vegetables. Including fruits and vegetables in our everyday meals can seem a bit challenging for most people. The trick is to make sure that you look for other delicious, creative and fun ways to make this easy to do.
Tips to Increase Fruit and Vegetable Intake
Here are 12 bright ideas on increasing our consumption of fruits and vegetables:
At breakfast, have a freshly-squeezed fruit juice instead of coffee.
Prepare snack packs of fruits and veggies. Try watermelon and red pepper sticks, apple and celery wedges, and banana and jicama spears.
Microwaving vegetables for dinner will keep them from being overcooked and soggy.
Grab a piece of portable fruits such as an apple, pear, banana or an orange before you leave for work or school.
Use vegetables for toppings on your pizza. Pile tomatoes, onions, peppers, and spinach leaves on it.
Make your pancakes and waffles more interesting by adding bananas, blueberries, strawberries and more in it.
Add flavor to your omelet, pasta, or noodles by stirring fresh or frozen vegetables into them.
Your sauces and soups will taste even better once you jazz them up with corn, peas, green beans or kidney beans.
Use frozen fruit, yogurt, and ice to whip up a refreshing smoothie.
Don't run out of dried fruit at your desk or in your car.
Ready-made salads straight from the produce shelf are convenient.
Satisfy your sweet tooth by eating fruits for dessert.
You don't have to make changes right away. Start slow and work your way up. You'll reach your target amount fruit and vegetable intake in no time.
Make a Difference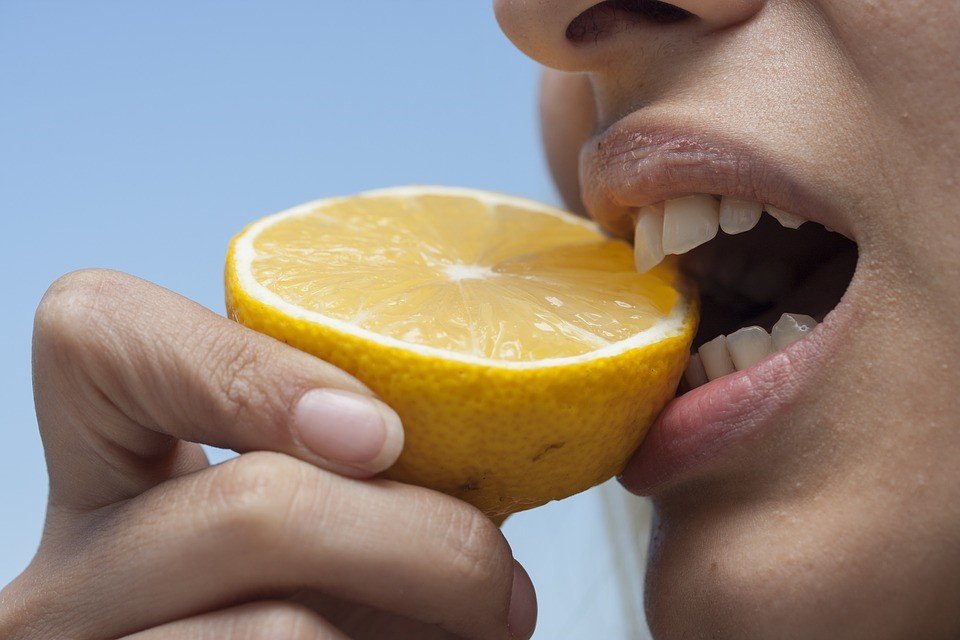 Let's take this chance to spread the word about the importance of fruits and vegetables in our lives. Encourage your friends or co-workers to incorporate some small changes in their diet or go on social media and post or tweet about the tips you learned on National Fruits and Veggies Month. Help raise awareness about the wonderful benefits of eating healthy.
As we celebrate this event, let's also not forget to extend a helping hand to our veterans through vehicle donations. By donating your unwanted vehicles to us at Veteran Car Donations, you will be able to give vital assistance to former members of our armed forces who are experiencing difficulties in life. Your charitable contribution will make it possible for these needy veterans to receive physical and mental health care, housing, job training, scholarships, transitioning assistance, and many more. Moreover, your donated vehicle will also provide enduring support to the grieving families of soldiers who died defending our freedoms and protecting our nation's security.
For more information about Veteran  Car Donations, how we conduct our donation process, how you can claim tax deductions for your charitable contribution, what types of vehicles you can donate, and other related matters, feel free to call our toll-free 24/7 hotline 877-594-5822. You can also visit our FAQs page or contact us online for your inquiries.
You can make your car donation by either calling us or filling out our online donation form. We accept vehicle donations anywhere in the United States since we have car donation programs in all 50 states.
Call us at 877-594-5822 and get started with your car donation now!