December 15, 2020
On December 15th, Enjoy These Treats That Can't Be Beat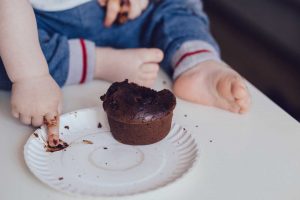 Every year, we dedicate an entire day to cupcakes. December 15th is National Cupcake Day! It's a day when we can remind ourselves of the simple pleasures we get from this delectable treat.
There's a saying that when you're stressed and in doubt, cupcake it out! On December 15th, visit your favorite pastry shop or cafe and buy yourself a box or two of your favorite cupcakes.
A Bit of History
It wasn't always called cupcake in the past. Originally, the cupcake we know today was known as the "1-2-3-4 cake." Funny sounding name, right? However, it was called that way for a good reason: The original recipe for a cupcake called for 1 cup of butter, 2 cups of sugar, 3 cups of flour, and 4 eggs. Of course, you also have to add 1 cup of milk and 1 spoonful of baking soda.
The 3 Fun Ways of Celebrating National Cupcake Day
On National Cupcake Day, spread the love of eating as well as baking cupcakes. Here are some fun ideas on how you can celebrate the occasion:
Go on a cupcake taste-test adventure.
While you may have a personal favorite when it comes to cupcake flavors, don't limit your tastebuds to that. Explore other cupcake flavors by visiting your local pastry shops and going on a taste-test adventure. Be open to trying cupcakes you haven't tried before. Who knows — you might find another favorite to add to your list of favorites.
Bake your own cupcakes.
If you don't know how to bake, that's absolutely fine! There are free guides and tutorials offered online that can teach you from scratch. You can bake your very own batch of cupcakes even if you have zero experience. When you do this, you'll develop an even deeper appreciation for the pastry.
Eat your favorite cupcakes with your loved ones.
What better way to celebrate National Cupcake Day than by enjoying the experience of eating delectable cupcakes with your loved ones? Buy your favorite cupcakes and invite your friends or family members to hang out with you for a snack.
Support Our Disadvantaged Veterans With Your Unneeded Car
While enjoying your favorite cupcakes to celebrate National Cupcake Day on December 15th, spare a thought for the struggling veterans in your community who have little reason to enjoy life, what with the many problems they face. These are our former servicemen and servicewomen who are living miserable lives, burdened by their service-related disabilities and illnesses, including mental health issues. As a result, they are unable to find decent and stable jobs. Some have fallen deep into poverty and have become homeless, begging for alms on our streets.
You can lend them a helping hand by simply contacting us at Veteran Car Donations and donating to us any vehicle you no longer need. This will serve as your Christmas gifts to them. We'll use your donation to improve the living conditions of the suffering veterans in your local area.
We'll do this by having your vehicle auctioned off, with the proceeds going to our charity partners. These are IRS-certified 501(c)3 nonprofit organizations that are committed to serving our nation's heroes who are currently going through some serious challenges in life.
These nonprofits use the funding to provide deserving veterans and their families with quality health care, financial aid, housing assistance, employment opportunities, family support, educational scholarships, psychotherapy services, and many other benefits.
As a donor, you get to enjoy valuable perks, one of which is a top tax deduction. You also don't need to pay for our pickup and towing service. We offer them for free, and you can avail yourself of this service wherever you are in the United States.
Above all, you'll have the ultimate pleasure and satisfaction of doing something extraordinary that can help uplift the lives of our nation's heroes.
We take almost all types of vehicles, regardless of their age or condition. Apart from standard cars, we accept RVs, motorcycles, mopeds, boats, jet skis, golf carts, snowmobiles, company trucks, and many others. They don't even have to be in good condition.
For more information on our vehicle donation program, visit our FAQs page. Should you have any inquiries or concerns, you may call us at 877-594-5822 or write to us here.
Give This Endearing Holiday Gift to Our Heroes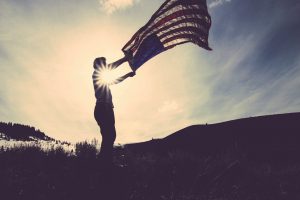 Give a gift as sweet and endearing as cupcakes to our nation's neglected heroes. The vehicle you're donating will serve as your Christmas gift to them. Call Veteran Car Donations at 877-594-5822 or fill out our online donation form now!