December 5, 2019
Fun Ways to Spend National Stress-Free Family Holiday Month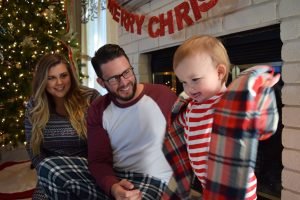 While the holiday season brings out the happiness in everyone, it can also be an overwhelming time for many of us, especially for parents who have yet to buy presents for their little ones. What's more, with all the preparation for family get-togethers, weekend getaways, and Christmas caroling, it's no surprise that many parents experience a great deal of stress at this time of the year.
That's basically the reason why December has been designated as National Stress-Free Family Holiday Month. The month-long occasion serves to remind moms and dads to take it easy as they should be enjoying this jolly season with their kids.
So, if you're a parent, you better give yourself a break and cherish every moment you get to have with your family. Keep in mind that Christmas is all about spreading merriment and creating wonderful memories with your loved ones. Besides, you don't want your kids calling you Grinch now, do you?
7 Ideas to De-Stress with Your Family
Spending quality time with your family is enough to de-stress and savor the holidays. However, if you prefer doing something more fun, we can't see why not! We'd even love to help you with some tips!
Here's a list of seven fun ways to spend National Stress-Free Family Holiday Month:
Bake Christmas goodies together.
Kids just love playing chef in the kitchen. Schedule dates where you and your children can bake sweet holiday cookies, pies, or muffins. To make it even more enjoyable for them, have them decorate the treats!
Have a game night every week.
Whether you're thinking board games, video games, or mind-stimulating games like charades, such fun activities are always a great idea for family bonding time. Set a night each week exclusively for games. Make sure that everyone participates, and don't forget about the prizes!
Have a movie night as well.
Nothing beats the wonderful feeling you'll have when you're watching a feel-good holiday movie while snuggled up with your spouse and kids. If you prefer something else besides Christmas films, you can have a good laugh with your family and take a stroll down memory lane by playing your family home videos.
Admire the sights of Christmas lights.
Take your family out at night to enjoy the colorful lights of the festive season in your neighborhood. Seeing the magnificent views can take away all the stress that's been bothering you lately!
Go on a road trip.
Don't you just love driving around town with your kids while happily singing along to the tunes of upbeat Christmas songs?
Make the most of the snowy weather.
If the weather looks perfect for a fun day out in your backyard, take your kids to build a snowman. Get them to lie on the ground and flap like crazy to form snow angels. Play a friendly competition of snowball fight to add more excitement.
Donate to a homeless shelter.
Be an inspiration to your children and show them that you don't need lots of money to help out in your community. Bring them along to a shelter to donate a box of your old stuff that can still be used by residents there. For sure, your kids will grow up with hearts of gold as you instill the virtue of generosity in their minds.
Make Things Less Stressful for Our Retired Troops with a Vehicle Donation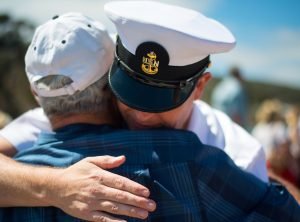 Do you want to get involved in a life-changing cause by helping needy veterans go through a stress-free transition to civilian life? Simply turn over a vehicle you no longer need to Veteran Car Donations to bring positive changes to their lives!
We at Veteran Car Donations fully support our former servicemen and servicewomen. It is our mission to provide them with the resources they need to live a decent and comfortable life. They deserve all the help that we can possibly give considering the invaluable service they've done for our nation, having made huge sacrifices and risking their lives to defend our freedoms and protect our nation's security. That's why they are regarded as our nation's heroes.
When you make a vehicle donation with us, you'll help transform their lives. We'll auction off your donation and use the proceeds to help fund the programs and services of our veteran-focused charity partners. These IRS-approved 501(c)(3) nonprofit organizations provide deserving veterans with mental health services and other essential medical care, employment opportunities, job training, education scholarships, mortgage-free and specially adapted homes, transitioning and financial assistance, counseling, and many other benefits.
We bet that you'd be in disbelief when you find out later on how we were able to turn your vehicle into a powerful tool to help uplift the lives of our heroes.
At the same time, your charitable contribution will enable you to receive outstanding rewards, including a top tax deduction. Moreover, you don't have to worry about the needed paperwork in making vehicle donation since we'll be the ones to handle this for you. We'll even pick up and tow your vehicle for FREE wherever you are in the United States since we have vehicle donation programs in all 50 states.
It doesn't matter if you're donating a vehicle that's no longer in tiptop shape because we accept nearly all kinds and types of vehicles regardless of their age and condition.
For more information on our vehicle donation program, check out our FAQs page. For inquiries, you can call us anytime at 877-594-5822 or send us a message online.
Ready to Make a Donation?
Do you think it's time to retire your barely running car and give it a new purpose? We're definitely with you on that! Donate it to Veteran Car Donations by calling us at 877-594-5822 or filling out our online donation form now!