December 23, 2020
A Parody of Christmas Celebrated on December 23rd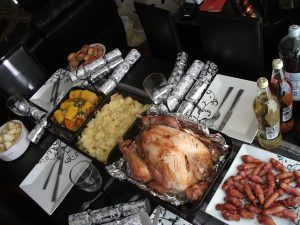 While Festivus was created by Daniel O'Keefe, it was his son, Dan O'Keefe, who brought it into popular culture. The holiday came from an episode of the American sitcom series Seinfeld, which Dan O'Keefe co-wrote. Before the episode aired, no one knew about Festivus or what the holiday was all about.
According to Daniel O'Keefe, he conceived the idea of Festivus after seeing Christmas becoming too commercialized. He then created the holiday as a parody of Christmas and had his entire family celebrating it as early as 1966.
There wasn't any specific reason why he ended up calling his made-up holiday Festivus. He said the name just "popped into his head." As for why he chose the 23rd of December, it turned out that this was the date of Daniel's first date with his future wife, Deborah.
All About Celebrating Festivus
Since Festivus isn't really an official holiday with historical or cultural origins, no one can say how one should celebrate it. Most of what we know about Festivus and how to take part in it comes from its original creator and the television episode of Seinfeld.
There's no right or wrong way to celebrate Festivus as it's a parody of Christmas whose purpose is to oppose the commercialism associated with the Yuletide season.
We've listed 4 known traditions of Festivus, which were mostly derived from the show and how the O'Keefe household celebrated it.
Serve a traditional dinner in the evening. The dinner should feature turkey as the main course, ham, beef stew, or lamb chops with pecan pie as dessert.
Put up a Festivus pole in your home. It's an aluminum pole adorned with decorations
Take part in the "Airing of Grievances." During dinner, you and your guests take turns describing how much you have disappointed each other in the past year.
Call out Festivus miracles. These are basically things that are unimpressive and not worth mentioning. One good example is carrying all your groceries into the house without tripping or dropping a single bag. A Festivus miracle at its finest!
Celebrate Festivus By Donating Your Old Vehicle
Festivus is a celebration for those looking for a new way to spend the holiday season.
However, an even better way to celebrate the season and make it truly special is to reach out to the struggling veterans in your community. These are our former service members who are burdened with service-connected disabilities and mental health conditions, those who can't find decent jobs, and those who have fallen deep into poverty for lack of support, forcing them out of their homes to live as homeless people begging for alms on city streets.
If you've always wanted to help out our nation's heroes — those who risked their lives to protect ours — all you have to do is to donate your old and unneeded vehicle to us at Veteran Car Donations. We'll put your vehicle up for auction, with the proceeds going to our veteran-focused nonprofit partners.
These IRS-certified 501(c)(3) nonprofit organizations use the funding that we provide them to deliver quality healthcare, financial aid, housing assistance, employment opportunities, family support, educational scholarships, psychotherapy services, and many other benefits to their veteran beneficiaries and their families.
Going through our donation process is super easy. At Veteran Car Donations, your convenience is among our top priorities. You'll have no lengthy paperwork to fill out and no complicated requirements or any sort of hassles to worry about.
You'll also be receiving your fair share of rewards. These include getting entitled to a top tax deduction. If you donate before the start of the New Year, you can claim this tax write-off when you file your itemized federal income tax return on or before the April 15 tax-filing deadline next year — just a couple of months from now.
You'll also benefit from the free towing service we will provide you wherever you are in the country.
Aside from these material rewards, you'll find awesome satisfaction in knowing that your act of charity will be used to help turn around the lives of our suffering heroes.
We accept a wide range of vehicle types, including sedans, pick-up trucks, and even old farming equipment such as tractors. We even take in boat donations. Don't worry about the condition of the vehicle you're donating — that won't be an issue at all. We take vehicles whether they're still in good condition or no longer.
Get more information about Veteran Car Donations, including our donation process, on our FAQs page. You may also call us at 877-594-5822 or send us a message online for your inquiries or concerns.
Help Needy Vets Get Back on Their Feet Again!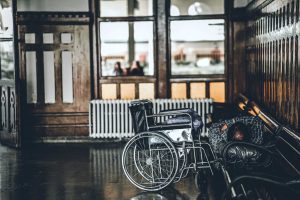 Support the struggling veterans in your local area with a vehicle donation. Call Veteran Car Donations at 877-594-5822 or fill out our online donation form now!